10 family friendly hotels in the UK
Summer holidays are nearly upon us and with the right hotel it's an opportunity for everyone to enjoy time out. No choosing between entertainment for the kids and luxury for adults, these are the hotels where everyone gets to unwind with
10 family friendly hotels in the UK
from the Good Hotel Guide...
The Blakeney Hotel, Norfolk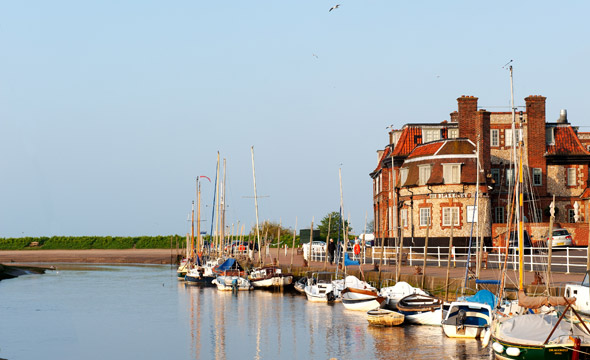 Surrounded by scenic, tranquil marshland, The Blakeney Hotel offers high standards, lots of character and good old fashioned fun for children with pebble or sandy beaches to run around on, crabbing on the quay, seal trips and mud sliding amongst the activities nearby and children's teas and lunches, an indoor swimming pool and games room at the hotel itself, ensuring entertainment that the whole family can enjoy.
http://www.blakeney-hotel.co.uk
Bedruthan Hotel and Spa, Cornwall


Overlooking the beach and armed with a spa, cocktail bar, indoor and outdoor pools, Bedruthan Hotel and Spa is a haven for family holidays, particularly with young kids. Scandi chic design is accompanied by friendly and flexible hospitality while entertainment (in addition to the area's natural resources) include events such as silent disco yoga, theatre and barbecues on the lawn, playgrounds and kites. Even the family dog is welcome.
https://www.bedruthan.com/
Moonfleet Manor, Dorset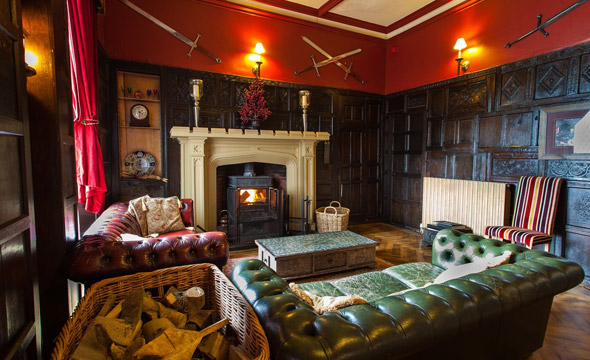 With pools, family films, play facilities, a crèche and an early-morning breakfast club, the kids are well cared for at this Georgian manor house, which is surrounded by beautiful Dorset countryside. Inside it is designed with elegant flair, and mums and dads will be pleased to note the presence of a spa for time out while kids are being entertained.
https://www.moonfleetmanorhotel.co.uk/
Fowey Hall, Cornwall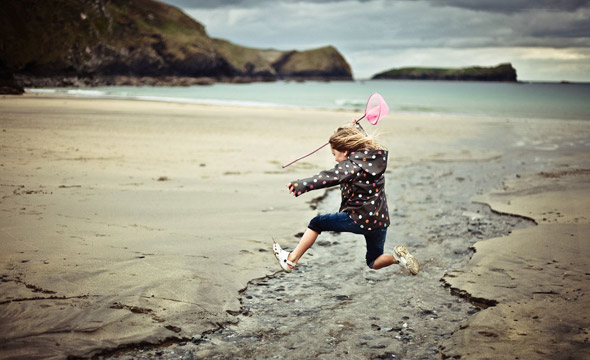 Rumoured to have been the inspiration behind Kenneth Graham's Toad Hall in The Wind in the Willows, Fowey Hall is the sister hotel of Moonfleet Manor, and as part of the Luxury Family Hotel collection it too combines a wide array of family friendly facilities with an unusual sense of luxury. Mess about on boats, take advantage of complimentary childcare, visit the spa, stroll in the gardens or sink into the sofa with a good book at this Victorian revivalist baroque mansion.
https://www.foweyhallhotel.co.uk
Hotel Tresanton, Cornwall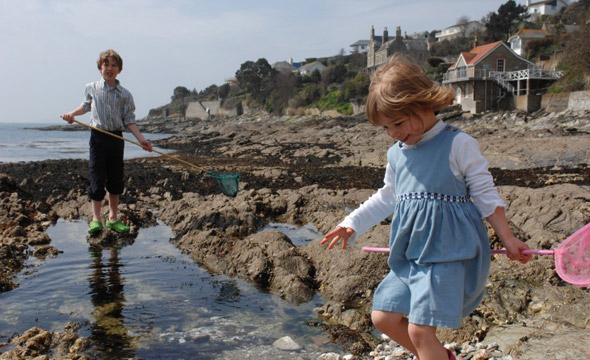 On a steep hill in a cluster of houses, Hotel Tresanton is widely reputed to be an impeccable hotel with panoramic views that reach across Falmouth Bay towards St Anthony's lighthouse. Connections to the sea remain evident in all the design details and welcoming every member of the family there a dogs' bar, a beach club, a private sailing boat and a playroom and children's garden.
http://tresanton.com/
Calcot Manor, Gloucestershire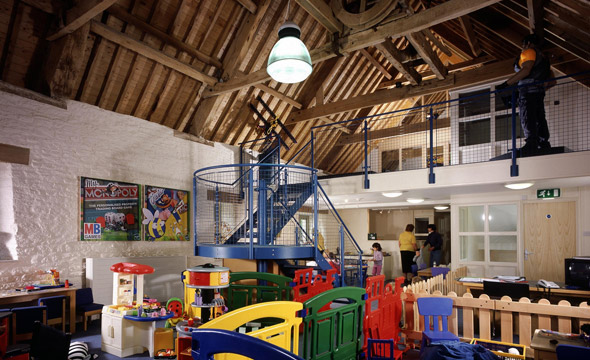 Even the kids receive white glove service at Calcot Manor, Gloucestershire's luxurious hotel in a 14th-century farmhouse. Parents, grandparents and children alike delight in this beautiful destination surrounded by charming gardens - perfect for running around in. Meanwhile, inside there is a Playzone equipped with arts and crafts, an Ofsted-registered, purpose-built crèche and The Mez - an Aladdin's cave of entertainment, with PlayStations, Wii consoles, Xbox 360s, computers and even a 12-seater cinema for children aged eight and over.
http://www.calcot.co
Congham Hall, Norfolk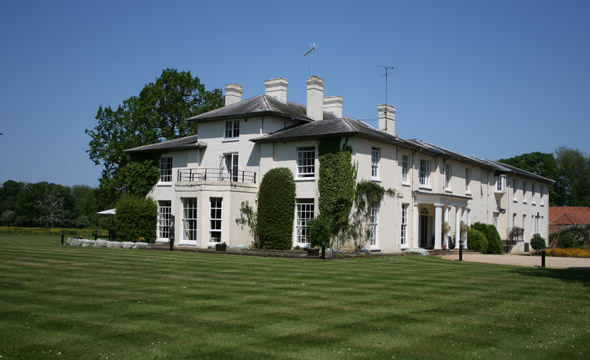 Run around the herb gardens, watch the horses in the parkland, lounge in the library or read a book under the trees - Congham Hall is a 26 bedroom hotel with a luxury spa and excellent food all within its repertoire. Tennis and croquet are amongst the activities, and there's even a 14ft trampoline!
https://www.conghamhallhotel.co.uk
Porth Tocyn Hotel, Wales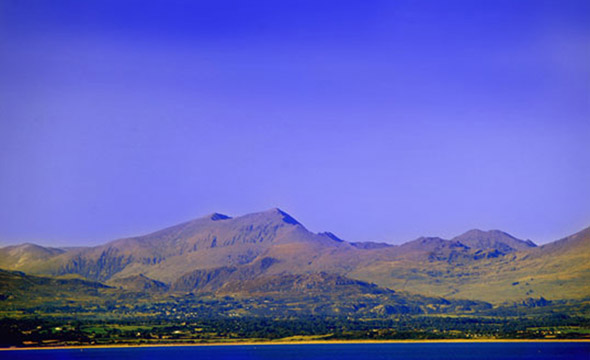 A wacky but utterly professional hotel overlooking Cardigan Bay, Porth Tocyn Hotel has a friendly, old school vibe, is unfussy and has plenty of things to see and do. In addition to its proximity to the beach, children are welcomed with a cosy snug complete with a TV,DVDs, videos and a games room. High tea is laid on for children under the age of five (dinner is only for those aged six and over), and high chairs, cots and baby listening devices are available.
http://porthtocynhotel.co.uk
The Colonsay, Scotland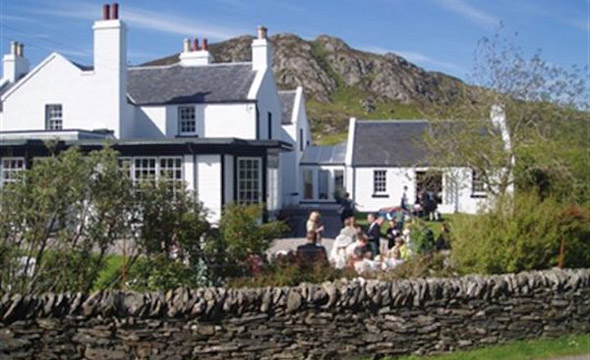 Informal and unpretentious, The Colonsay is like stepping into another world. Just minutes up a single-track road from the ferry, this 18th century inn is brimming with local charm - think locally brewed island beer, malt whiskies, log fires and fresh island produce, while children are entertained with beaches, boat trips, walking, hiking and running around in the great outdoors before tucking into a hearty dinner, or even doing a spot of stargazing.
http://www.colonsay.org.uk
Augill Castle, Cumbria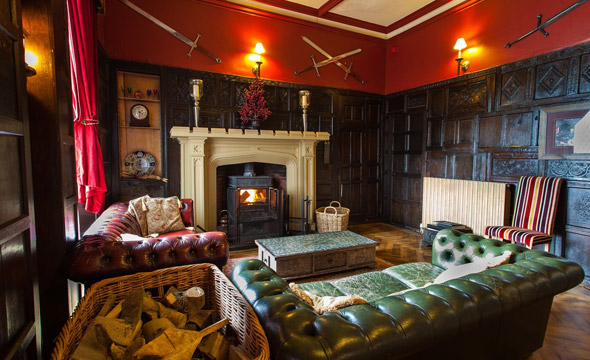 A fantasy castle where fairytales come to life, Augill Castle is a beautiful boutique hotel surrounded by spectacular grounds and Cumbrian countryside. With luxury for all, the hotel gives parents a chance to feel properly cared for, while children can enjoy 20 acres of outdoor fun including a well loved tree house, a tennis court and a playground. Family rooms are available, and of course they have the whole castle to explore!
http://stayinacastle.com
From a selection of the Good Hotel Guide's family friendly hotelshttp://www.goodhotelguide.com/family-friendly-hotels/