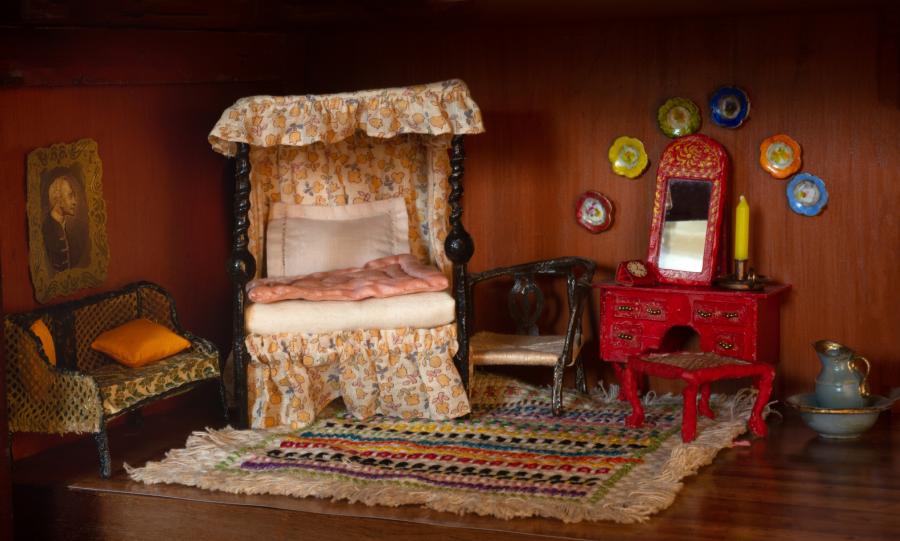 By Juliet Webster
For the first time, archive items of miniature furniture will be on view at West Acre Village Fete on Saturday 15th June 2019.
These exquisite little items have a charming history.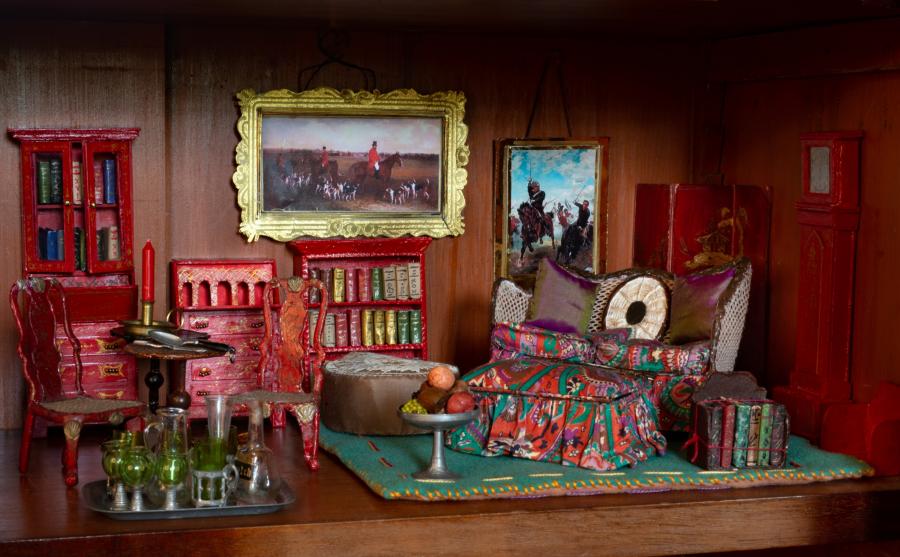 One hundred years ago, Ysabel Birkbeck started her miniature furniture business. When the First World War was over, the beautiful Palladian Norfolk Mansion West Acre High House, had become first a hospital and then a centre for making essential hospital supplies. Ysabel wanted to help local families to supplement their incomes and, being a talented artist and needlewoman, she copied the elegant furniture in her house and designed miniature beds, chairs, tables, book cases and so on. Ysabel Birkbeck first showed her miniature furniture collection at the Norwich Show in the summer of 1919.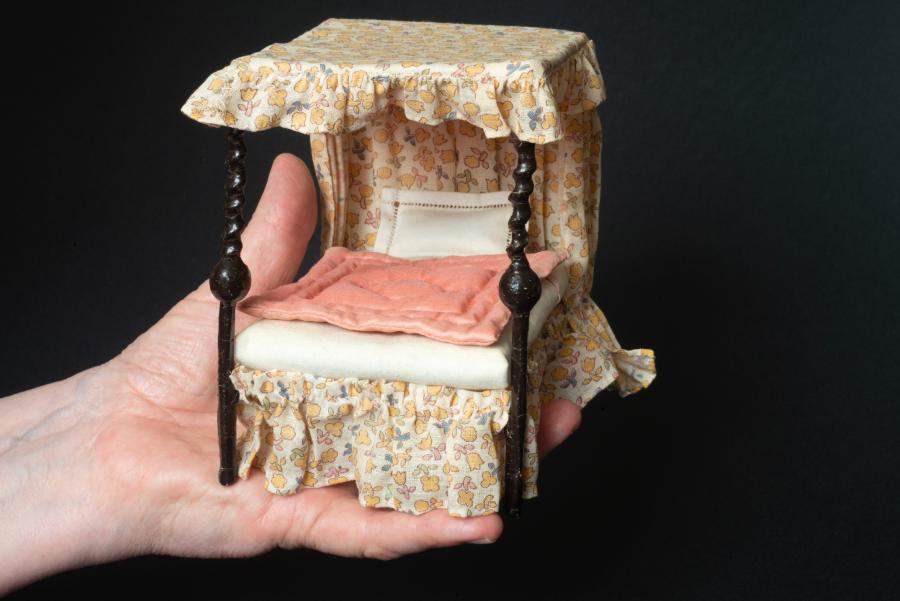 During the 1920s and 1930s these lovely miniatures were sold in London in a West End toy shop in the elegant Burlington Arcade. Miniature four-poster beds were ordered by the dozen. West Acre village ladies were more than occupied sewing stunning sets of upholstery from tiny Liberty Prints which were so eminently suitable for the purpose. Men and boys were also able to earn extra money, too, making the imitation lacquer pieces, grandfather clocks, book cases and screens. These items were then passed to several artistic ladies in the district who added finishing touches with gold paint. Chinese figures on bridges and in tea gardens adorn many miniature screens and chests which were sold as toys – although today they are very much collectors pieces.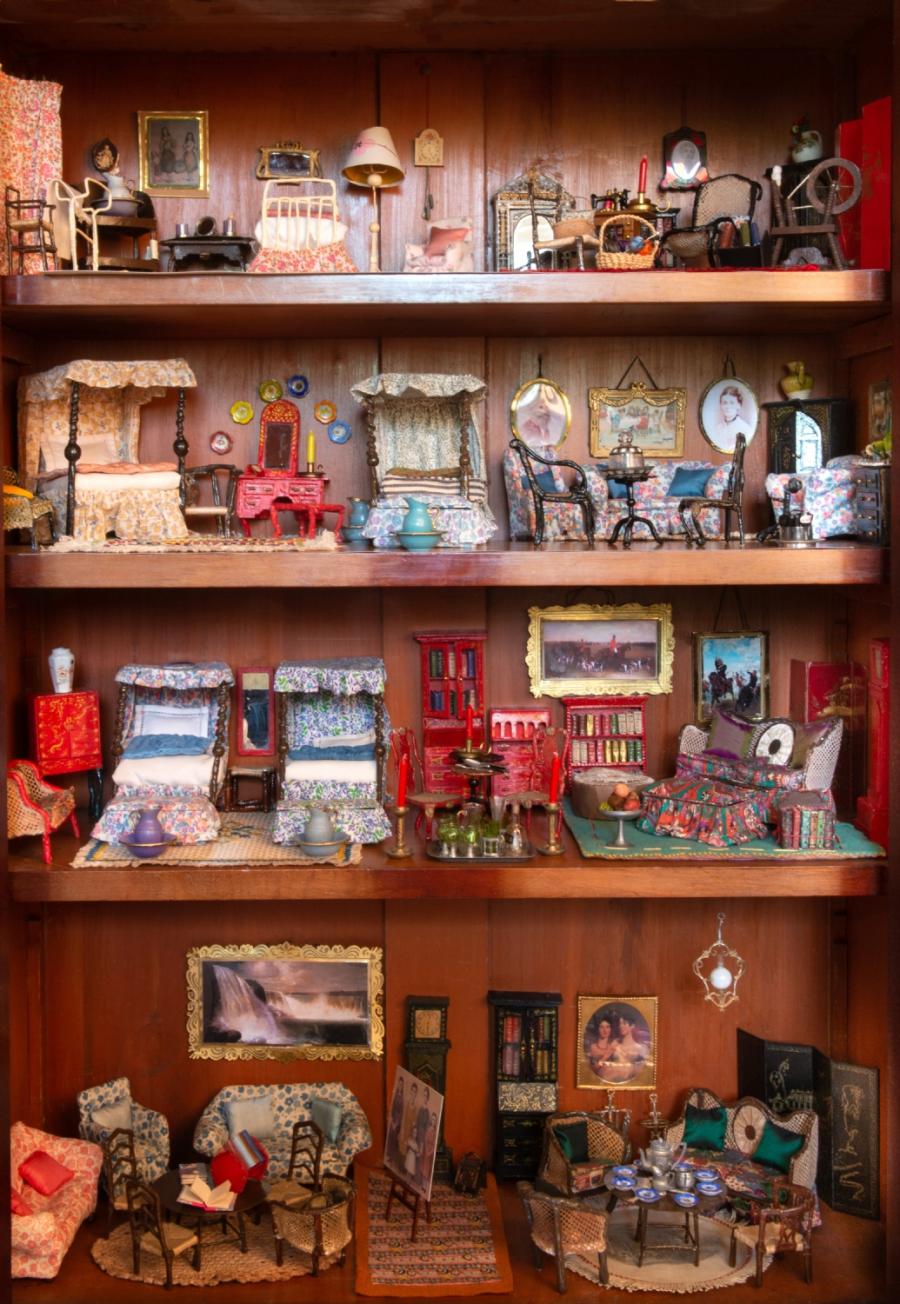 The West Acre miniature furniture has a unique, rather naïve appearance. It was very much hand-made. The pieces, although constructed in the same method following Ysabel's designs, never appear exactly alike and many different people were making them by hand. Ysabel used easily obtainable supplies such as hat wire, glue, cardboard, beads and string. She knew her local ladies with needlework skills could help. Miss Beryl Wilson along with other West Acre girls had learnt her sewing skills at West Acre School and from Ysabel Birkbeck at High House. Beryl was a star pupil. Hubert Watts, who worked for five generations of the Birkbeck family made the miniature books with Beryl whom he married in 1930. Long after the West Acre Village Industry closed, Beryl was giving lessons in making the furniture, passing on her skills to others.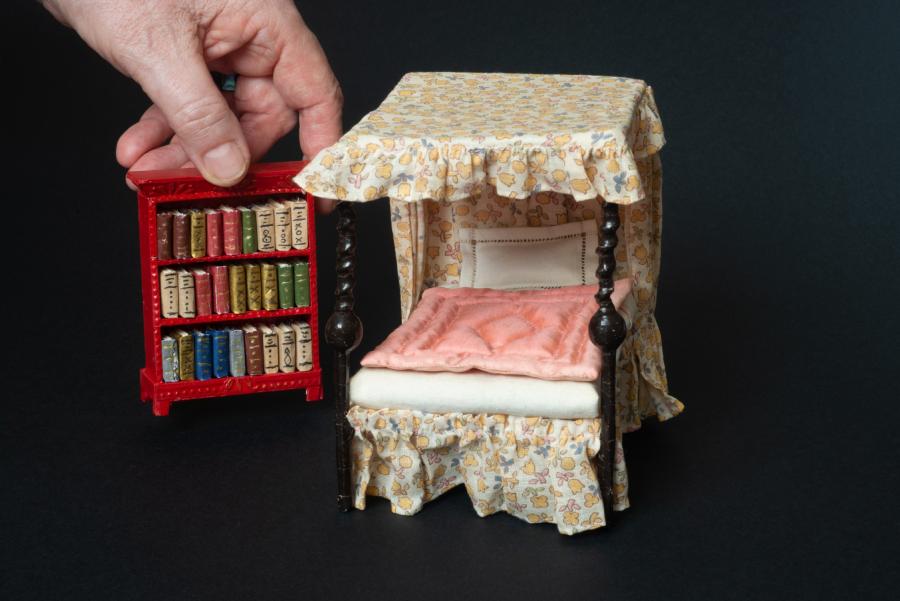 After Ysabel's husband Henry Birkbeck died in February 1930, Ysabel moved from West Acre High House into West Acre Abbey House which is the location of the West Acre Fete on Saturday 15th June between 1pm and 4pm. On view will be the archive pieces, "The Half-Dressed House" (upholstery in progress) and a little demonstration. On sale there will be a book on the history of the West Acre furniture with instructions for making the four-poster bed and other upholstered items. Liberty Lawn fabric pieces, with designs from 1920s and 1930s will also be available for anyone inspired to take up their needle and thread.
Photography credit PIX4PR / Danny Elwes.