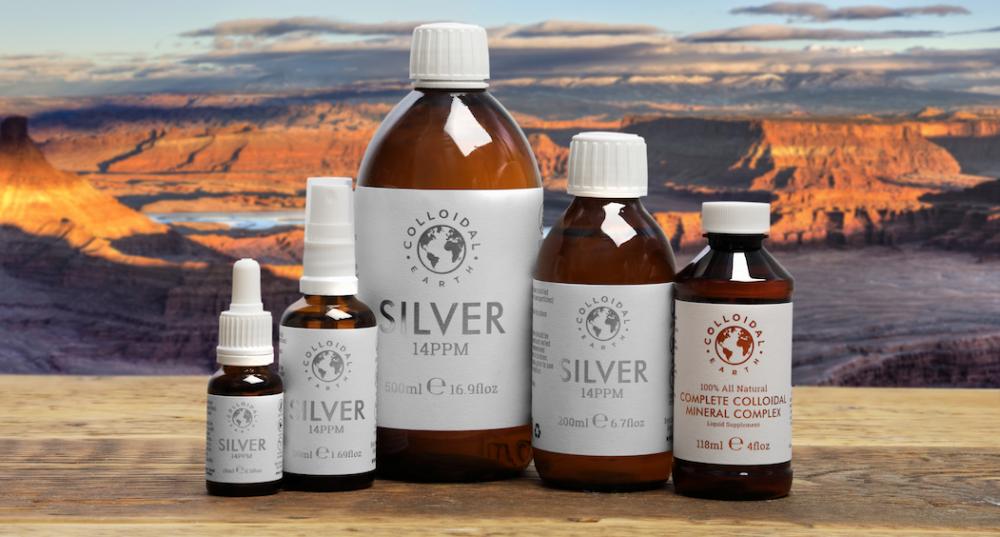 Colloidal silver – it's the hottest all-in-one ingredient to come on the heels of the CBD trend. Silver has been used in the world of medicine with antiseptic and antibiotic healing properties – in fact, medicinal use of silver predates recorded history. With its anti-bacterial, anti-viral, and anti-fungal properties, this tiny but mighty solution is now being used beyond medical remedies and is becoming an all-purpose must-have in your purse, your cabinet, and more.
Colloidal Earth's Silver Spray (£22.99) is your one-stop superhero product that does everything from keeping your makeup in place while treating existing acne to a trusty disinfectant for a long-haul flight.
We've pulled together 5 different "life hacks" to use Colloidal Earth's Silver Spray – and for under £25, this spray is a valuable investment for all aspects of your life!
AS A MAKEUP SETTING SPRAY:
For those who have sensitive skin and/or suffer from acne are going to be conscious of the makeup they put on their skin. Spray Colloidal Earth's spray before and after makeup application to prevent breakouts, as well as soothe existing irritating skin before application. It also promotes skin repair by reducing inflammation from skin issues such as psoriasis, eczema and rosacea.
Having been used for burns and wounds for centuries, colloidal silver provides an immediate cooling effect for minor cuts, burns, scrapes, bites, and bruises. In addition to immediate relief, Colloidal Earth's Silver Spraypromotes healing of cuts and bites as well, alleviating any itching or irritation and allowing it to heal quickly.
WHILE TRAVELING ON THE PLANE:
Airplane passengers have an 80% chance of getting sick on a flight if they sit in the wrong spot near an ill passenger or by the toilets. Colloidal Earth's Silver Sprayis a travel-friendly size that you can easily bring on to spray on your face and on your airplane seats to ensure bacteria particles don't infiltrate your space during the flight. In fact, Gwyneth Paltrowsaid that she uses a spray version of Colloidal Silver when she goes on planes, citing on her blog on Goop.com that "active Silver keeps germs at bay so [she] sprays this in the air around [her] when [she] sits down."
ALLEVIATING PET DANDER & PET SICKNESSES:
Boost the immunity of your furry friends by spraying Colloidal Earth's Silver Spray.An effective antiviral, antibacterial, antiseptic, anti-fungal solution, spray your pets' cages whenever they've had their time outside to keep their immune system strong and calm any potential scrapes, cuts and injuries. It is also a great way to freshen up your home by getting rid of pet odour from furniture and their cage.
FRESHENING FLOWERS AND PLANTS:
Humans, pets, and now your flowers – yes, colloidal silver saves these too!The Department of Horticulture at the Ferdowsi University of Mashhad found through their research that using colloidal silver helps flowers last longer as it effectively blocks bacteria, stopping nutrients and moisture being brought to the flower head, allowing the flowers to sustain its "fresh" look.
Colloidal Earth's Silver Spray is available for £22.99 at www.colloidalearth.com
50ml Spray £22.99
200ml Liquid Silver £26.99
15ml Dropper £18.99