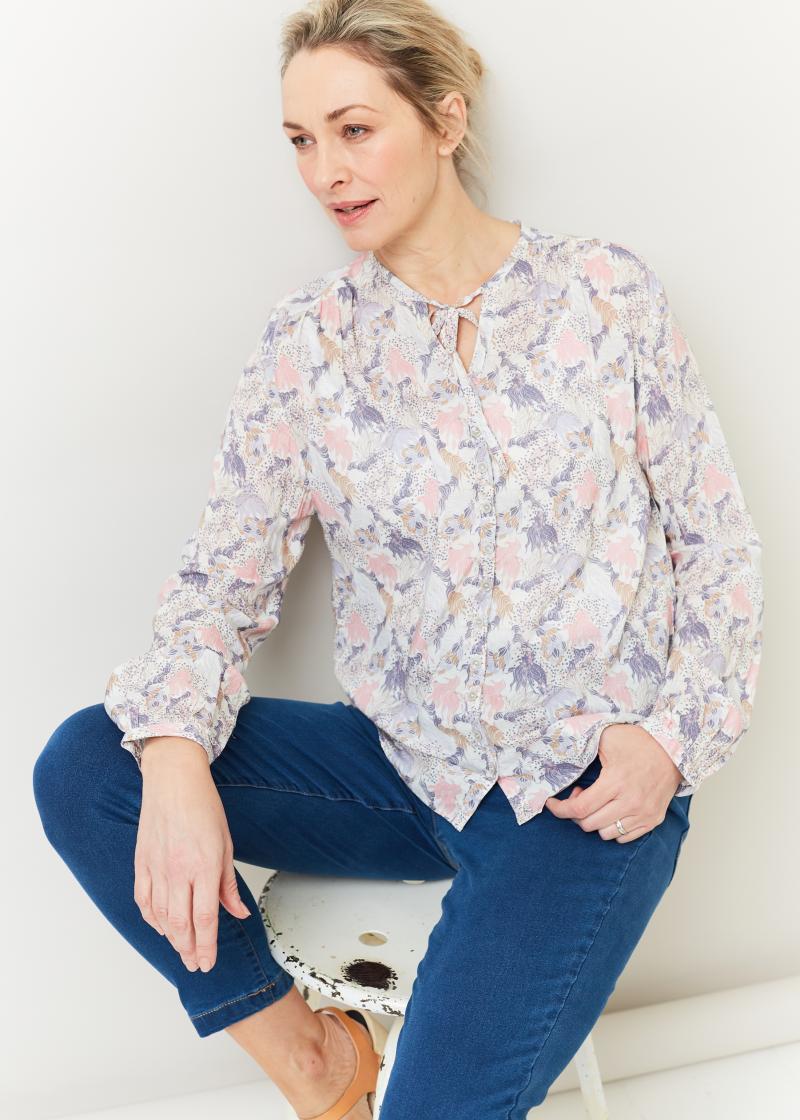 As we age, dressing can become increasingly challenging. Lifting your arms above your shoulders to get clothes over your head and bending down to pull trousers or skirts up can be particularly difficult.
There is a new innovative clothing company addressing such challenges – The Able Label. Founder Katie Ellis was previously a fashion buyer for popular high street retailer White Stuff but was inspired to create the collection having seen first-hand the difficulties her grandmother with Parkinson's faced.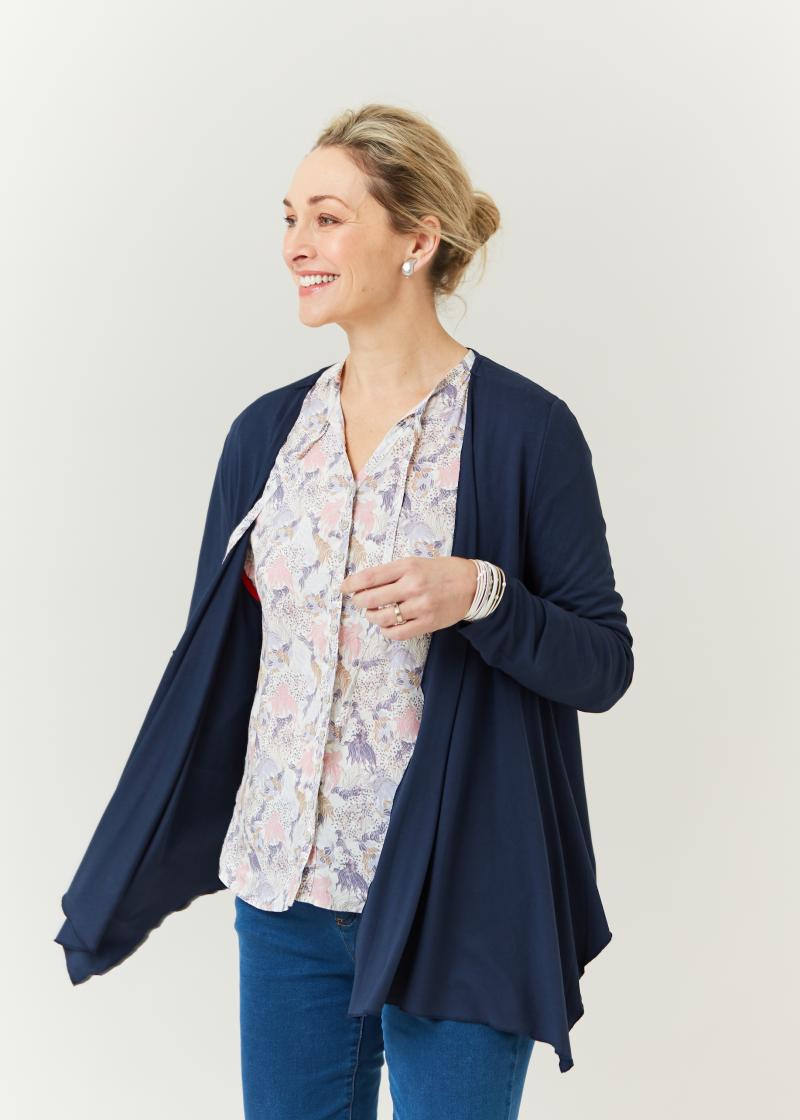 Combining the latest colours and trends with adapted designs that are easier to dress – the range of clothes are a perfect balance of fashion and function.
The 'desirable and dress-able' clothes use quality fabrics, discreet adaptive designs, innovative fastenings to make dressing quicker, easier and safer. Yet when they're worn, no one would ever know they were adapted… it's our secret!
The range includes everything from coats, cardigans and jackets to smart trousers, blouses and tops, as well as handy front fastening bras. It also covers the finishing touches too with pretty coordinating scarves and also magnetic fastening jewellery to take the faff out of dressing.
The clothes are beneficial to anyone who has reduced movement, limited hand dexterity and strength, poor balance or faces fatigue. It is also extremely well received by carers assisting with dressing too but can be worn by anyone.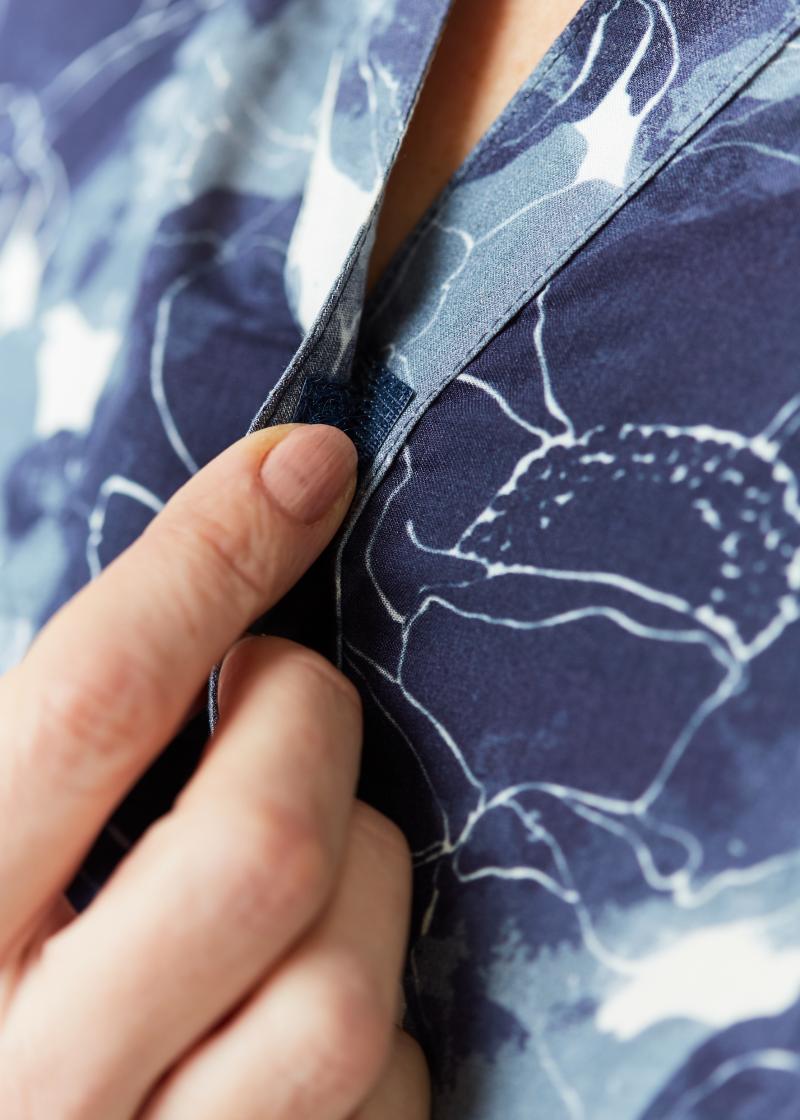 The clothes ensure no fiddly fastenings with touch closures – buttons are for decoration only. There is no overhead dressing with front opening designs. Wrap styles help carers with assisted dressing and on the skirts mean no need to bend down to pull them up.
Being specifically designed to make dressing easier, clothes are eligible for VAT exemption. There are free returns on all orders to ensure you find the right item for you. Should you have any specific requirements, The Able Label has an alterations service – contact the friendly customer services team for more information.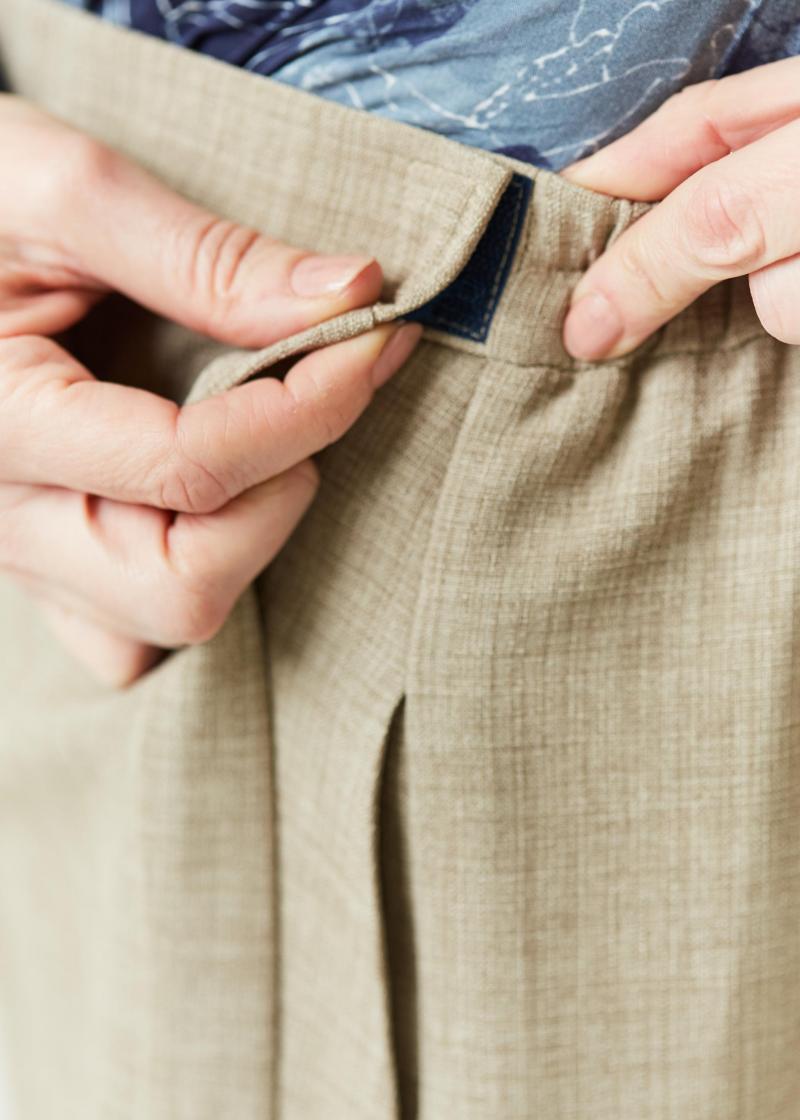 View the latest The Able Label range, order a catalogue and find out more at: www.theablelabel.com
Or speak with our friendly customer service team on: 01622 744242
Testimonials:
"Many congratulations to Katie for this range of easy to get into clothes which are stylish and attractive and which I hope will become the mainstay of many wardrobes."
Joanna Lumley
"I have just received my delivery and I just wanted to let you know how pleased I am. I cannot shop in stores any longer and rely on online or catalogues. My experience in the past had been very hit and miss. However, I saw your display at Hospice in the Weald on Saturday and felt the quality of your clothes and the stylish designs. I immediately came home and put an order in. Everything I put on has won praise and comments from family and friends and it is so comfortable. You exceeded my expectations but also made me feel a bit more 'normal' and therefore happy. I had got into a rut. Thank you so much for smartening me up!"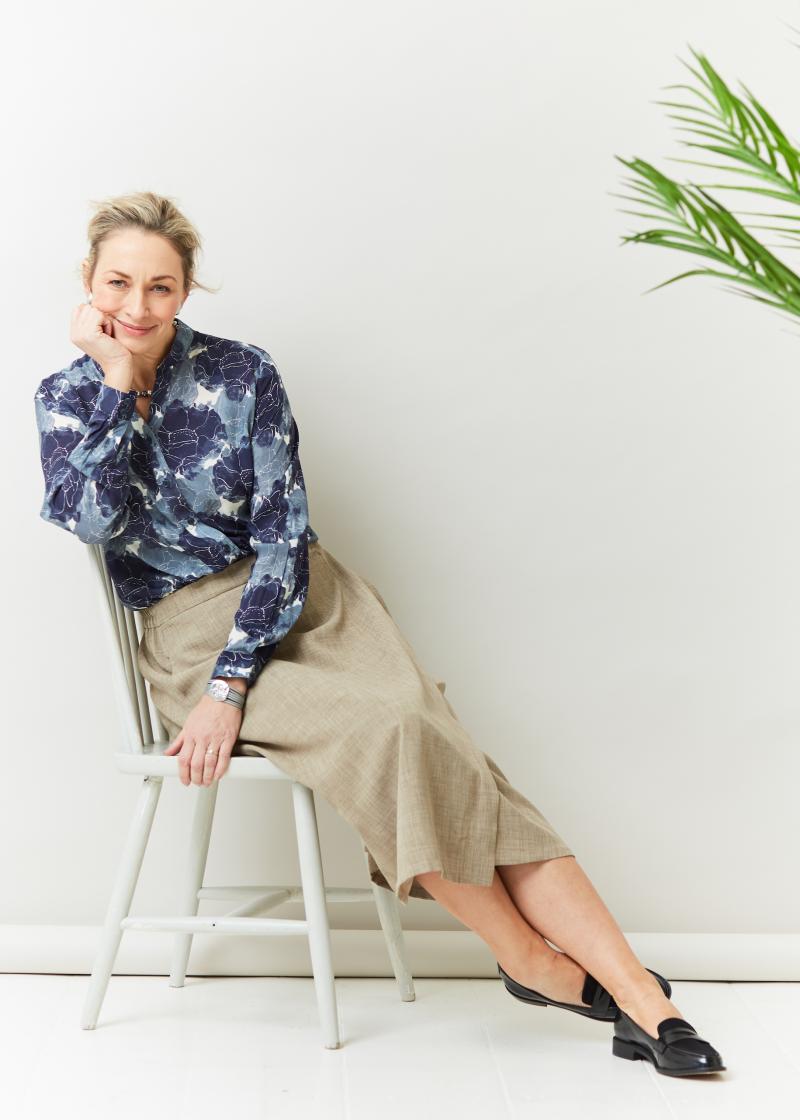 Sally, has breast cancer, from Tunbridge Wells
"The order received safely. I was highly delighted with the shirts, as they fitted comfortably and there was no long confrontation with buttons! I shall certainly await the next collection with interest."
Sheila, has arthritis, from Glenmorgan
"Just wanted to say massive thank you to your company for the great products which we have been using with our elderly mum for the past few years. She has been able to enjoy the pretty clothes oblivious to their clever design for people with mobility needs. Mum was recently in hospital and the staff there were mightily impressed with the nighties and the ease with which they were able to change her clothes."
Pat, shops for her elderly mother, from Leicester
"I have big problems putting clothes over my head so The Able Label is ideal. The clothes have velcro down the front instead of buttons so you don't have to put it on over the head. The customer service is brilliant and very helpful as well."
Fibromyalgia Magazine reader
The Able Label clothing range is available via the e-boutique www.theablelabel.com. Alternatively call 01622 744242 or email cservices@theablelabel.com to request a catalogue or for further information.