Adam Henson joins The Country Food Trust as patron
One of Britain's best-known farmers, Adam Henson, has joined the charity The Country Food Trust as patron, pledging his support to help tackle the UK's growing issue of food poverty.
Adam is a familiar face to many as a TV presenter and tenant of the Cotswold Farm Park, a 650-hectare mixed farm in the Cotswolds, home to more than 50 breeding flock and herds of British rare breed farm animals.
The Country Food Trust recently hit its five-year target of providing more than one million meals for people in need one year earlier than expected, and since the beginning of May has donated another 400,000 meals, thanks to the incredible success of its COVID 19 appeal.
The charity currently produces two ready meals made from pheasant – a curry and a casserole – developed by ex-River Cottage chef and Trustee Tim Maddams. These pouches do not require refrigeration and can be eaten straight from the packet, meaning they can be sent to charities without cooking facilities, and food banks. They also source meat straight from dealers and send this out to charities with kitchens.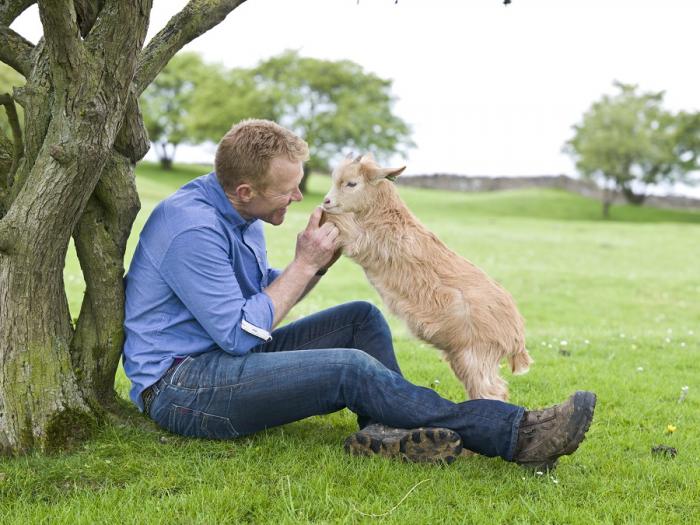 Tim Woodward, CEO of the Country Food Trust, said: "Our research showed that of all food donated to food banks, there was a real shortage of protein, so we developed our meals with this in mind."
"We are delighted that Adam is joining us as patron. We are looking at different ways to provide protein to feed the growing number of people in need and Adam's knowledge will be hugely useful in this area. We're looking forward to working with him to raise awareness about the issue of food poverty and feeding even more people across the UK."
Adam said of his appointment: "I have been following The Country Food Trust keenly since inception. It's brilliant how quickly the charity has grown and to see what it has achieved as it nears the 1.5 million mark of meals donated to people in food poverty. Sadly, the number of people needing help with food in the UK is continually increasing and I'm delighted to have been asked to become a patron."
Tim added: "We're also always looking for dynamic people with skills in fundraising and organisation to become Ambassadors for our charity at grass-roots level across the country, so if you'd like to get involved, please contact us!"
For more information visit the website here: https://www.thecountryfoodtrust.org/
Rather leave the cooking to the experts? Contact our specialist recruitment team today to find you the perfect candidate; from Housekeepers to Gardeners, Nannies to Carers, we source only the most exceptional candidates for your home.
Contact our friendly team today: theladyrecruits@lady.co.uk