Actor David Bradley unites with Alzheimer's Society for Dementia Action Week, to support inclusion of people with dementia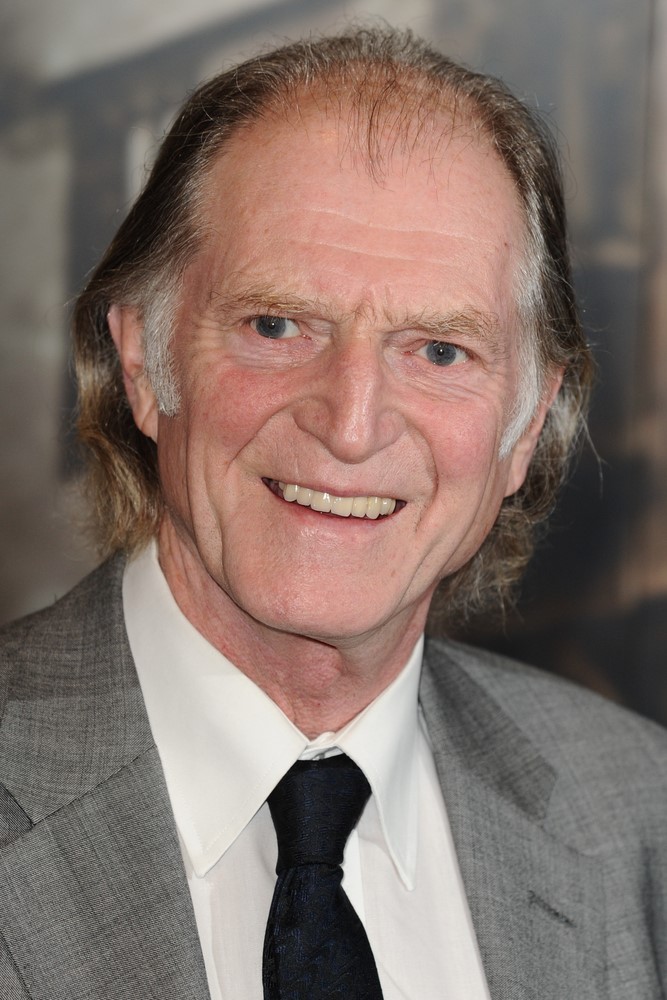 Actor David Bradley is backing Alzheimer's Society's Dementia Action Week (20-26 May), after his recent role in Netflix hit Afterlife, where he played someone living with dementia.
The Game of Thrones and Harry Potter star is supporting Dementia Action Week, where individuals, businesses and communities are inspired to end the awkwardness around dementia, start a conversation and help people living with the condition feel included in society.
One person every three minutes develops dementia and despite almost all of us knowing someone affected, two-thirds of people living with dementia report feeling isolated and lonely. Many people are worried about 'saying the wrong thing' to someone with dementia, yet a friendly face or listening ear can make the world of difference.
As well as playing fantasy villain Walder Frey and cat-loving caretaker Argus Filch, David Bradley's most recent role was alongside comedian and actor Ricky Gervais in the recently-renewed comedy Afterlife. Playing Tony's (Gervais) dad on the show, he was living in a care home and looked after by a nurse, played by Ashley Jenson.
David Bradley said: "Portraying someone with dementia in Afterlife gave me a real insight into the difficulties 850,000 people face every day and the impact it has on families across the UK. But it also highlighted how everyone can make a big difference just by being patient and understanding.
"With one person every three minutes developing dementia, it's time for us to come together and unite against dementia with Alzheimer's Society. I was shocked to find that many people with the condition feel isolated and unsupported in their local community. Small acts of kindness make the world of difference - Dementia Action Week is a great opportunity to start a conversation and help people living with dementia live the life they want."
Last year, Alzheimer's Society launched the 'Dementia-friendly media and broadcast guide: a guide to representing dementia in the arts, culture and popular discourse'. Thegroundbreaking resource is available to individuals and organisations from across the industry to ensure dementia is depicted accurately, and without stigmatised attitudes.
There are lots of ways for people to take action during Dementia Action Week:
Call a relative or visit a neighbour with dementia
Attend a local Dementia Action Week event
Become an Alzheimer's Society Dementia Friend
Make your workplace more dementia friendly by downloading our guide
Attend a Dining4Dementia restaurant on the 18-19 May. Well-known chains across the UK will come together in an unprecedented movement for change that will see people with dementia buddy up with restaurant staff and volunteer front of house.
There are currently around 2.8 million Dementia Friends and 400 dementia-friendly businesses and communities. Alzheimer's Society's Dementia Friends programme is the UK's biggest ever initiative to change people's perceptions of dementia. It aims to transform the way the nation thinks, acts and talks about the condition.
Jeremy Hughes, Chief Executive at Alzheimer's Society, said: "David Bradley's support is hugely appreciated in our mission to change the conversation around dementia. No-one should face a future with dementia alone and no-one should feel like they can't talk to someone with dementia.
"It is small acts of kindness that build up to transform the lives of people affected by dementia and help us create a dementia-friendly generation. Together we will power the growing dementia movement for change - we are urging everyone to follow David's lead and get involved this Dementia Action Week."
Alzheimer's Society is the UK's leading dementia charity, providing information and support, improving care, funding research, and creating lasting change for people affected by dementia.
Starting a conversation is just the beginning. Unite with us against dementia this Dementia Action Week by visiting alzheimers.org.uk/DAW#AskUsAnything #DAW2019