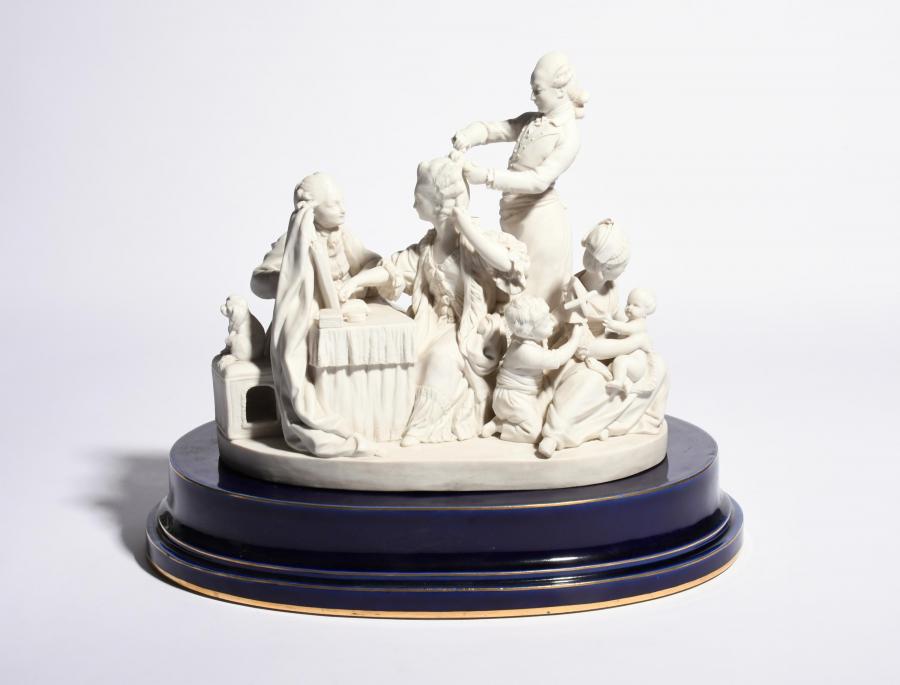 Biscuit: Charlotte Howard's favourite piece from her mother's collection.
A collector from the age of six, when her knowledge impressed an antiques dealer, Judith Howard's precocious talent took her a long way. At 18, in the mid 1960s, she secured a job in the textiles department at the V&A. Highlights included helping Cecil Beaton to mount exhibitions.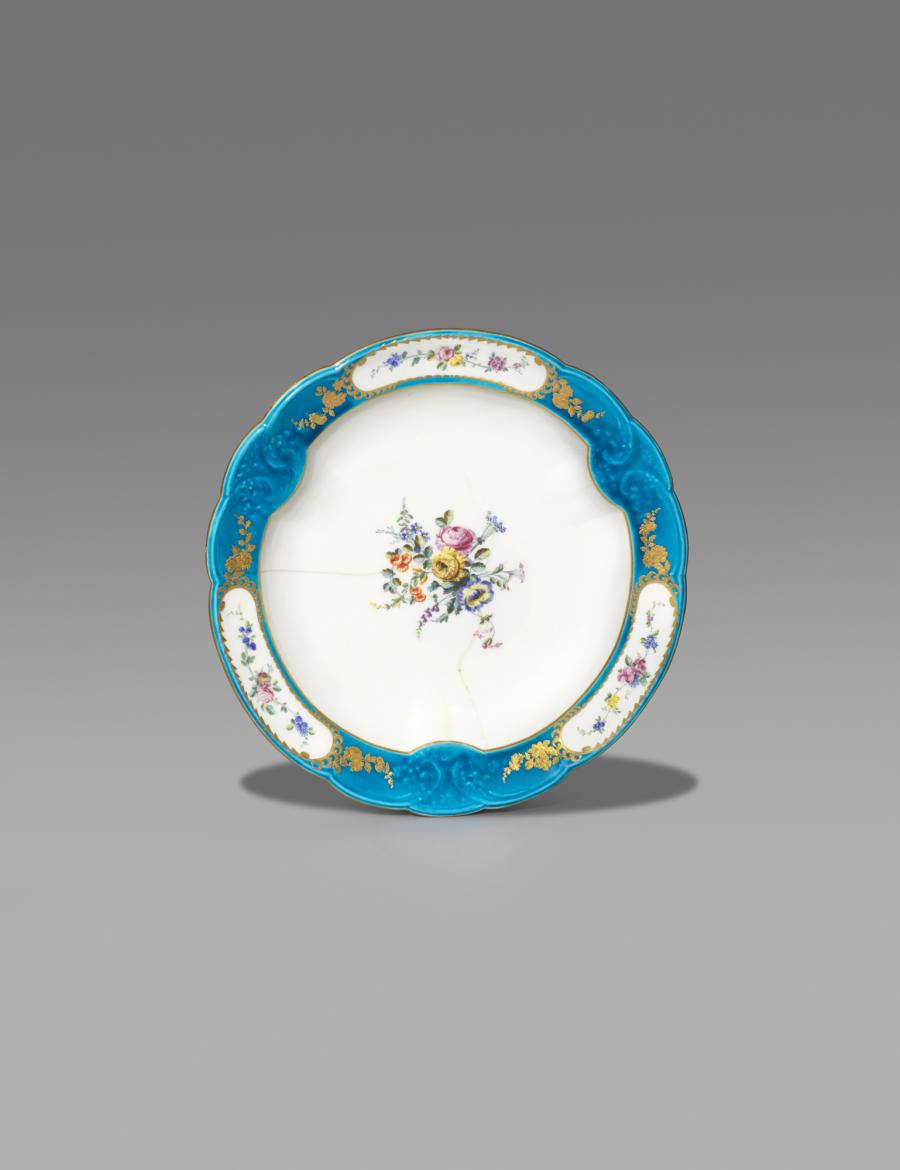 A Vincennes circular serving dish from the Bleu Celeste Service of Louis XV, c.1755. Bleu Celeste was introduced as a colour in 1753 and was one of the most expensive to produce. Examples of this service remain in the collection at the palaces of Versailles. Est: £20,000 – 25,000
Judith also became a part-time antiques dealer, buying at Portobello, Grays, Alfie's and Antiquarius, as well as from Monty Don who designed and sold costume jewellery at his shop in Beauchamp Place.
Two books followed quickly: Carolian Fabrics and William and Mary Fabrics, but her real passion – for Sèvres porcelain – developed with her move to the V&A's ceramics department. Soon she found herself with Arthur Negus as an expert on the popular TV programme Going for a Song, later becoming curator of Bowood House Museum and a lecturer at Christie's.
A Sèvres plate from the service of the Archduke Ferdinand of Austria, date code for 1785. This service was given to the Archduke by his brother-in-law, Louis XVI in honour of their visit to France. Est: £2,000 – 3,000
Judith was charismatic – "and yet she didn't really have much self-confidence," says her daughter, garden designer Charlotte Howard, who is now selling her extensive Sèvres collection at auctioneers Woolley & Wallis in Salisbury.
"She knew she was talented and clever, with a particular skill in styling things, but she was crushingly shy."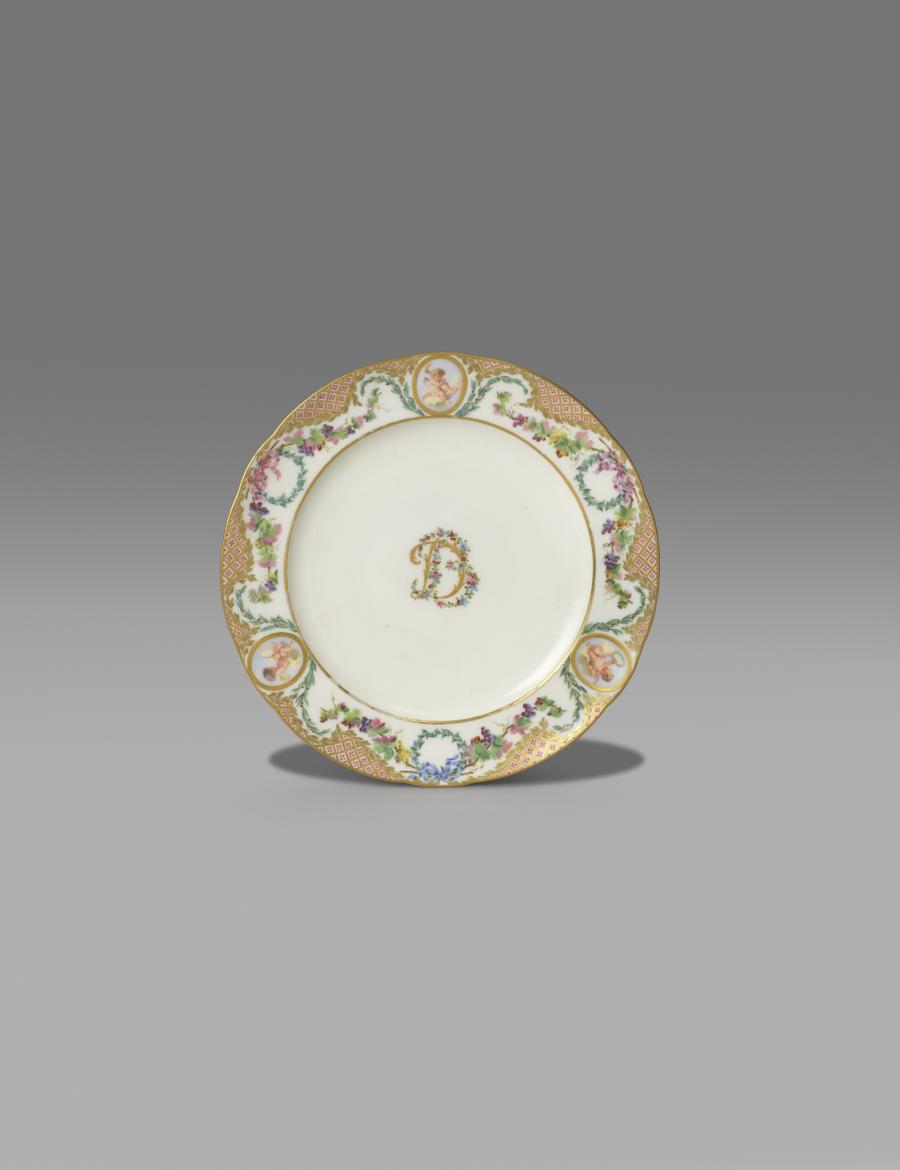 A Sèvres plate from a service made for Madame du Barry, c.1770-75. Est: £5,000-8,000
A bonne vivante with an acid tongue, Judith was also incredibly kind. "If you made her as a friend you had a friend for life, but if you crossed her, you knew about it," says Charlotte.
In the dark days of the 1970s three-day week, Judith and her husband Alvin entered a BBC competition to find the nation's thriftiest couple. Titled the Nationwide Supersave Couple of Great Britain, entrants were given £15, on which they had to survive for a week, throw a dinner party, make clothing and a piece of furniture.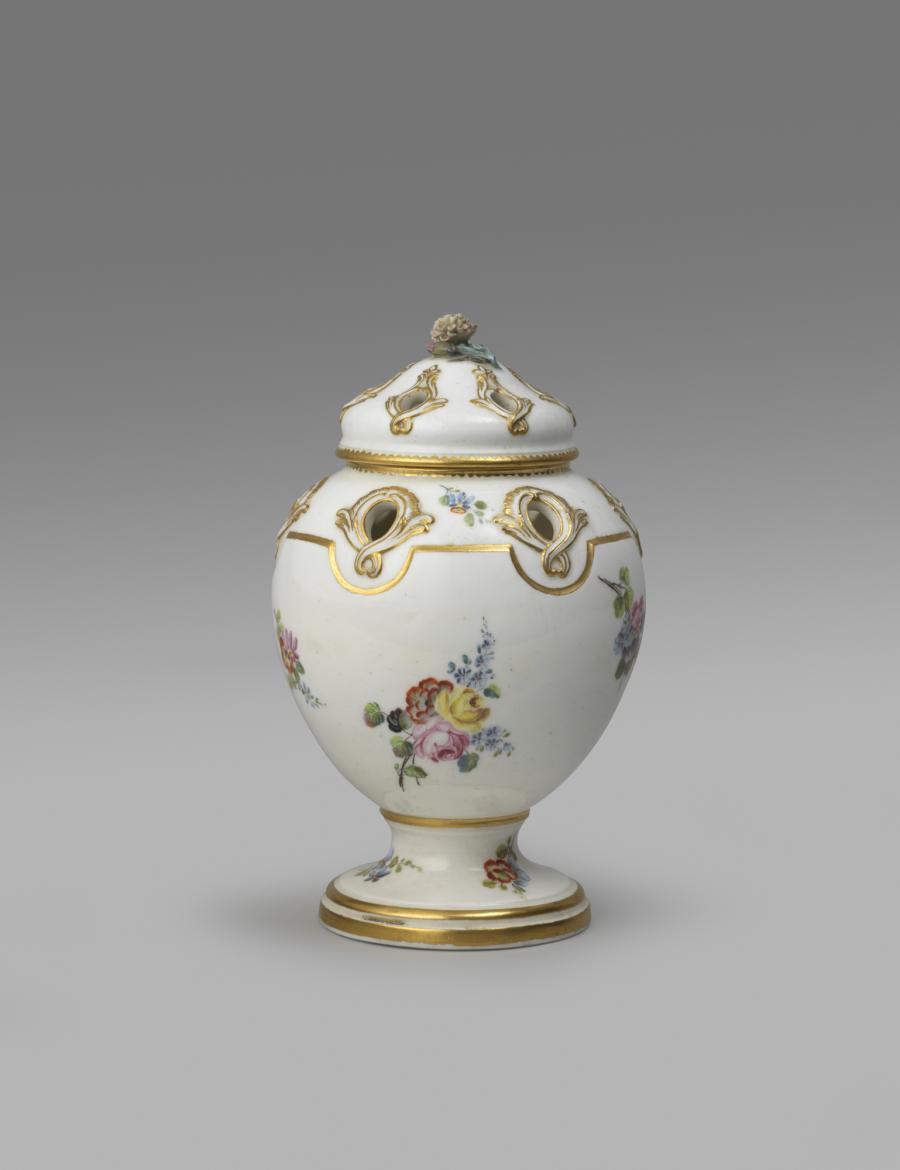 A Sèvres pot pourri 'Pompadour' vase and cover. Est: £2,000 – 3,000
"My father was very talented and made me a dress out of patchwork as well as a piece of furniture. At the time they had no money – they even boiled up dandelion roots for coffee – and lived off £8 a week, so even with the dinner party they had enough money over to present the BBC producer with a chocolate cake and a bottle of wine when they came round to judge."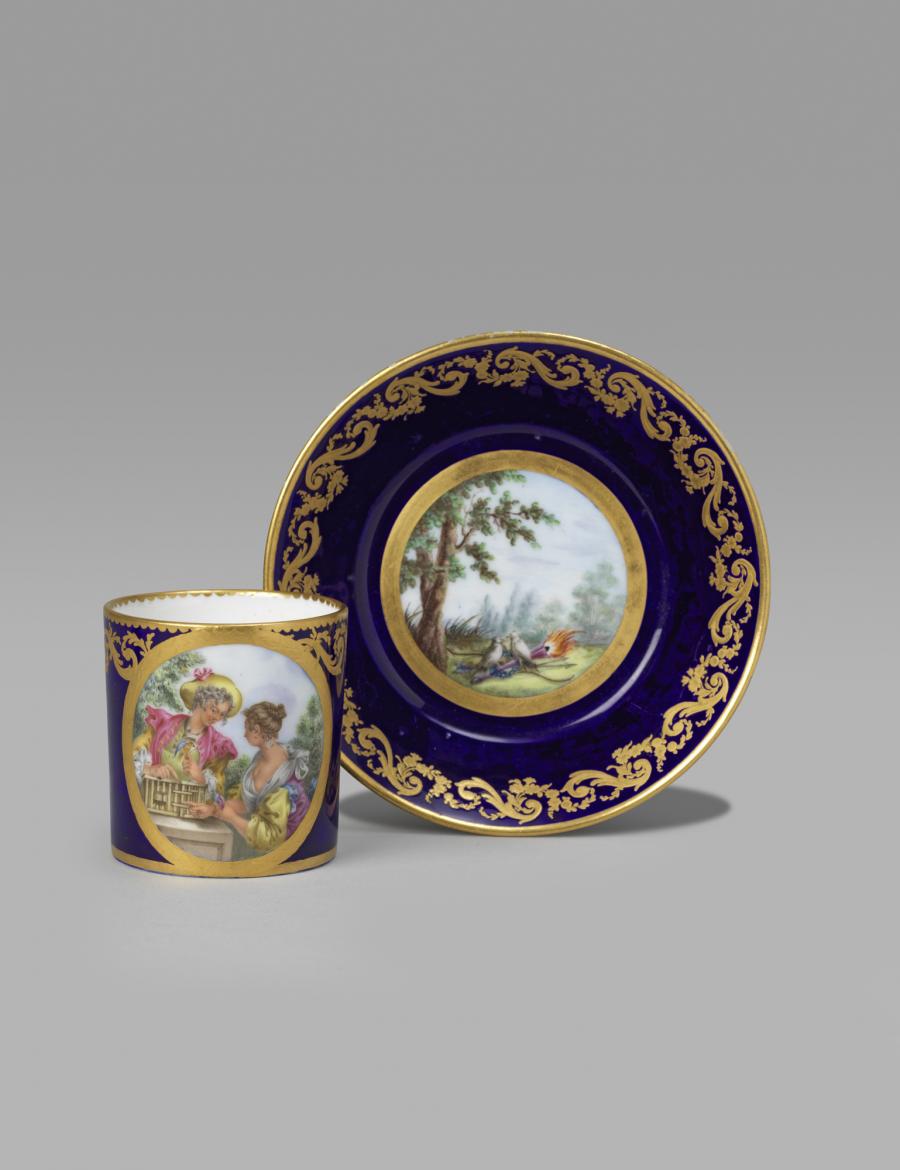 A Sèvres gobelet 'litron' can and saucer, painted with figural scenes on a bleu de roi ground. Est: £1,000-1,500
The Howards won and became household names, with Judith even securing a weekly column in Woman's Own on saving money and giving tips and advice to the newspapers. Later her wide-ranging expertise helped launch London Fashion Week.
A Sèvres ice cup or tasse a glace of blue ribbon decoration, possibly made for Madame du Barry. Est: £1,000-1,500
Judith's sixth sense for a bargain was like a compass in junk shops. "She once found a Josephine sugar bowl from the Egyptian service in one junk shop and a Louis XV Sèvres plate, mislabelled as Minton, in another."
Along with a wealth of friends and admirers, Judith's legacy is her collection and a set of personal journals dating back to the 1960s. "Some parts are scandalous," enthuses Charlotte, "and I'm definitely going to do something with them because they are brilliant at conjuring up the times."
Head of European Ceramics at Woolley & Wallis, Clare Durham says: "Judith's collection is not just a labour of love, it is a labour of passion; almost verging on obsession. Sèvres porcelain held a very special place with her almost her whole life, and her collection is both aesthetic and academic – combining her extensive knowledge with her love of colour and pattern. There are real rarities which you will struggle to find outside royal collections and museums, but similarly a good number of more everyday items, which you could describe as 'study' pieces. It is very rare for a collection this extensive and varied to come onto the market and I would urge anyone with even a passing interest in French porcelain and French social history to come and view it."
Errol Manners will give a lecture on Sèvres and the Judith Howard Collection at Woolley & Wallis on January 31 as part of a private charity view.
The Judith Howard Collection of Sèvres Porcelain will be on sale at Woolley & Wallis of Salisbury on February 4, 2020. www.woolleyandwallis.co.uk