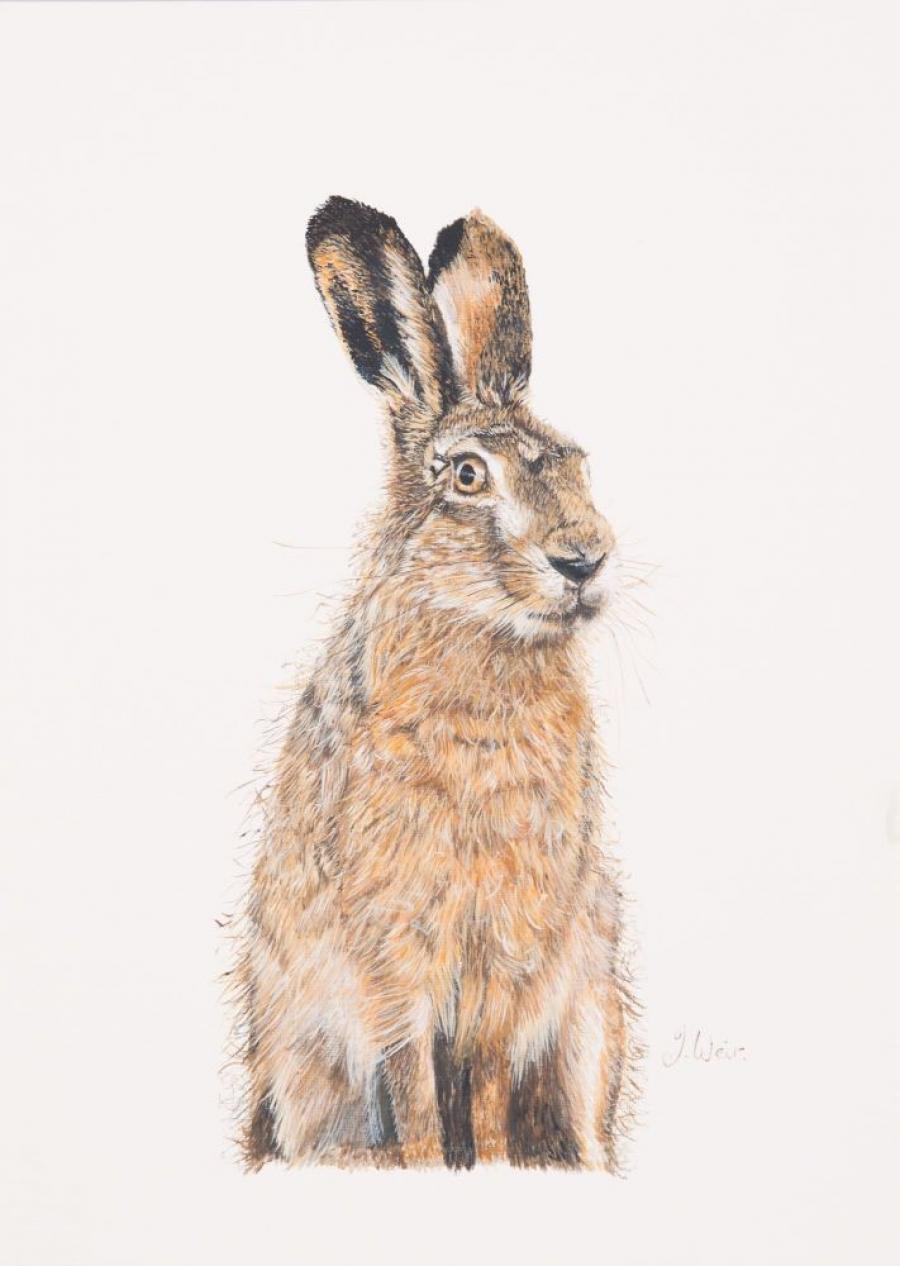 The Society of All Artists is for everyone who has a love for painting. Made up of over 43,000 members, the SAA exists to inform, encourage and inspire artists of all abilities. Providing information, advice and creative stimulus, as well as thousands of art materials and supplies, the SAA is the largest, friendliest art community in the world.
Encouraging and inspiring people to paint and draw, the SAA has a vital role in creating a sense of community among amateur artists. The SAA has many incredible stories of members who have flourished since joining the community; from those who have discovered a talent they didn't realise existed, to those who have used art as therapy to get them through hard times.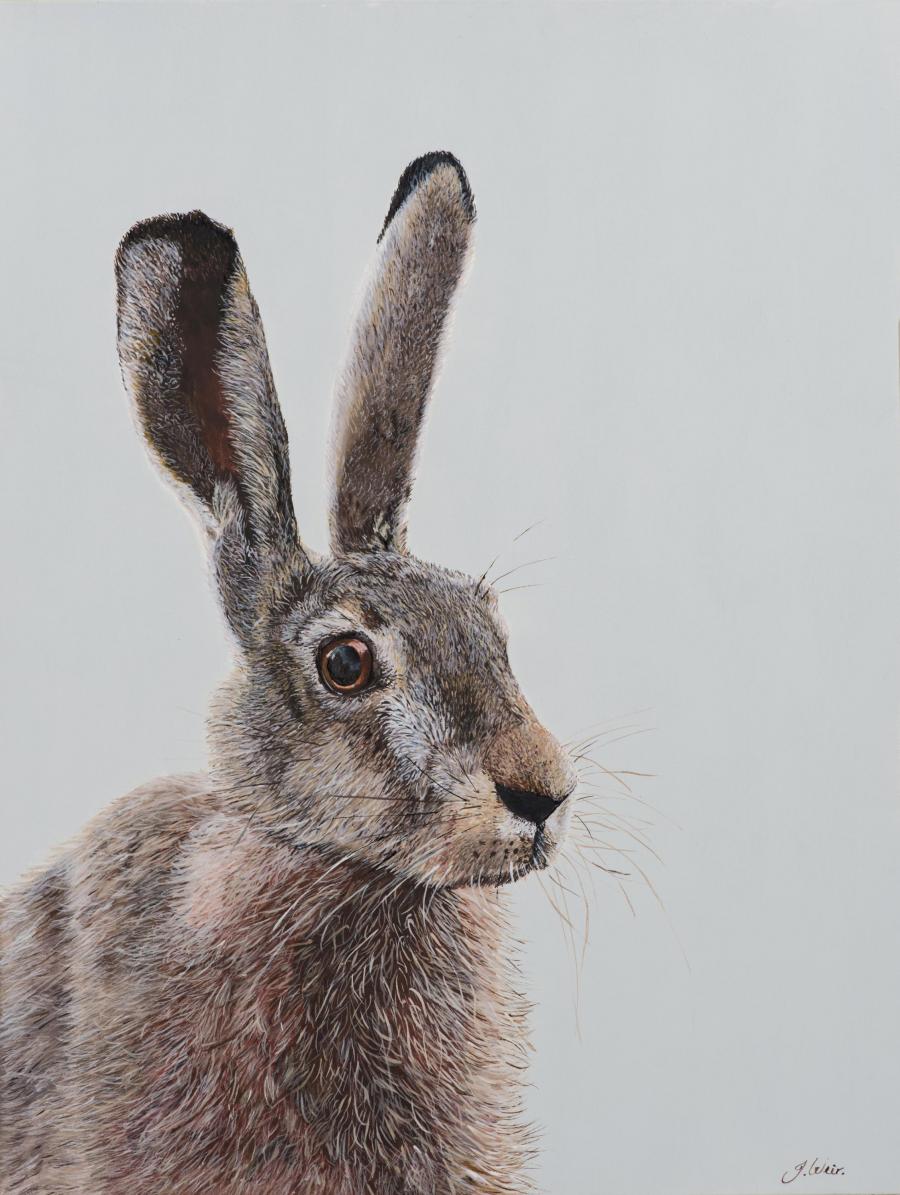 Julie Weir started painting in 2011 after her dog died, she wanted a painting of her Border Collie Jack who had passed away, but they were too expensive to buy online. Her husband suggested she painted Jack, so she did, and it looked a lot like him, to her surprise. Julie was a family support worker at the time, not fulfilling her creative potential, but she enjoyed making storyboards and scrapbooks with the kids, which was the best way of getting the children to open up about their mental health. Having uncovered a passion for art, Julie kept painting – she joined the SAA in 2013 and in that same year was a BBC Wildlife Artist of the year finalist for her 'Bad Hare Day' painting (pictured above, top) which gave her the ammunition to pursue a life as a professional artist. In 2015, Julie quit her stressful job as a family support worker, sold her four-bedroom house in Hampshire and bought a wide beamed canal boat on the Avon Canal. Her husband quit his 70 hours a week job as an estate agent to become a writer, and they both moved into the boat full time – leaving them mortgage free. Now Julie says she's 'living the dream', with a picturesque 360-degree view of the canal from her studio at the back of the boat.
Vic Bearcroft is a professional wildlife and pet portrait artist, who specialises in pastel on velour, pencil, watercolour, charcoal, oil and acrylic media. Having spent part of his childhood in Kenya, Vic has been drawing animals since he could hold a pencil! He joined the SAA in 2001, at the same time he decided to give up his career in IT to realise his dream and become a full-time professional artist.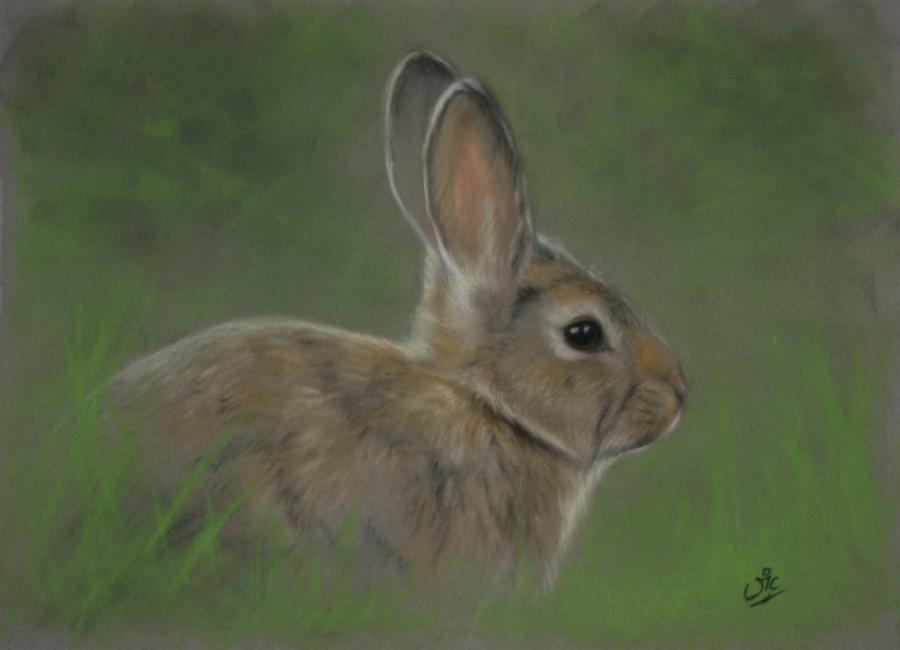 Winning best in show at his first ever wildlife art exhibition, Vic has gone on to win further awards for his work, including the prestigious 'Endangered Species' category in the 2012 BBC Wildlife Artist of the Year competition. Vic also has his own range of pastels and velour paper created by the SAA, and a highly popular DVD series, 'Wildlife in Pastels'.
In 2018 Vic released 'Tales From Bunny Wood', a book that he wrote and illustrated based on stories he imagined whilst walking his dog. The characters and scenery are all based on the local habitat in his home county of Nottinghamshire. Vic lives with his partner Liz, and currently has 11 rescue cats. Vic and Liz also spend much of their time rehabbing wildlife.
'Creativity is my passion. I love to explore different mediums and styles, from sketching to painting, writing and illustrating, and even photography. I never tire of nature, which, above all, is my constant source of inspiration.'
For information on the SAA and how to become a member, please visit www.saa.co.uk or call 0800 980 1123