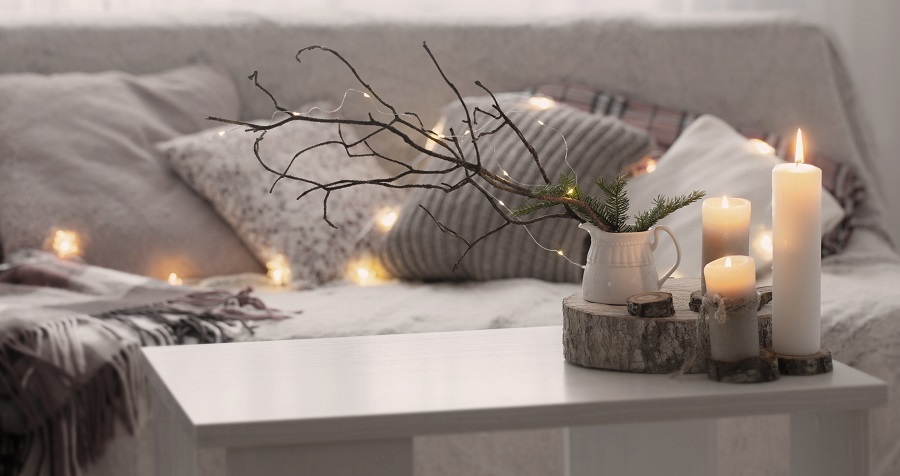 With one third of Brits currently suffering the effects of Seasonal Affective Disorder (SAD), interiors and renovation expert Nadine Bacchus, has partnered with Mrs. Meyer's Clean Day to reveal to The Lady readers 5 easy home swaps that can lift spirits and boost moods.
Of those who experience SAD, a third (32%) report that cleaning alleviates symptoms, boosting their mood and improving their mental wellbeing. A further 30% find that the ambience of the outdoors can also lift their spirits, with 16% revealing that using essential oils within their daily routine proves beneficial in countering their SAD symptoms.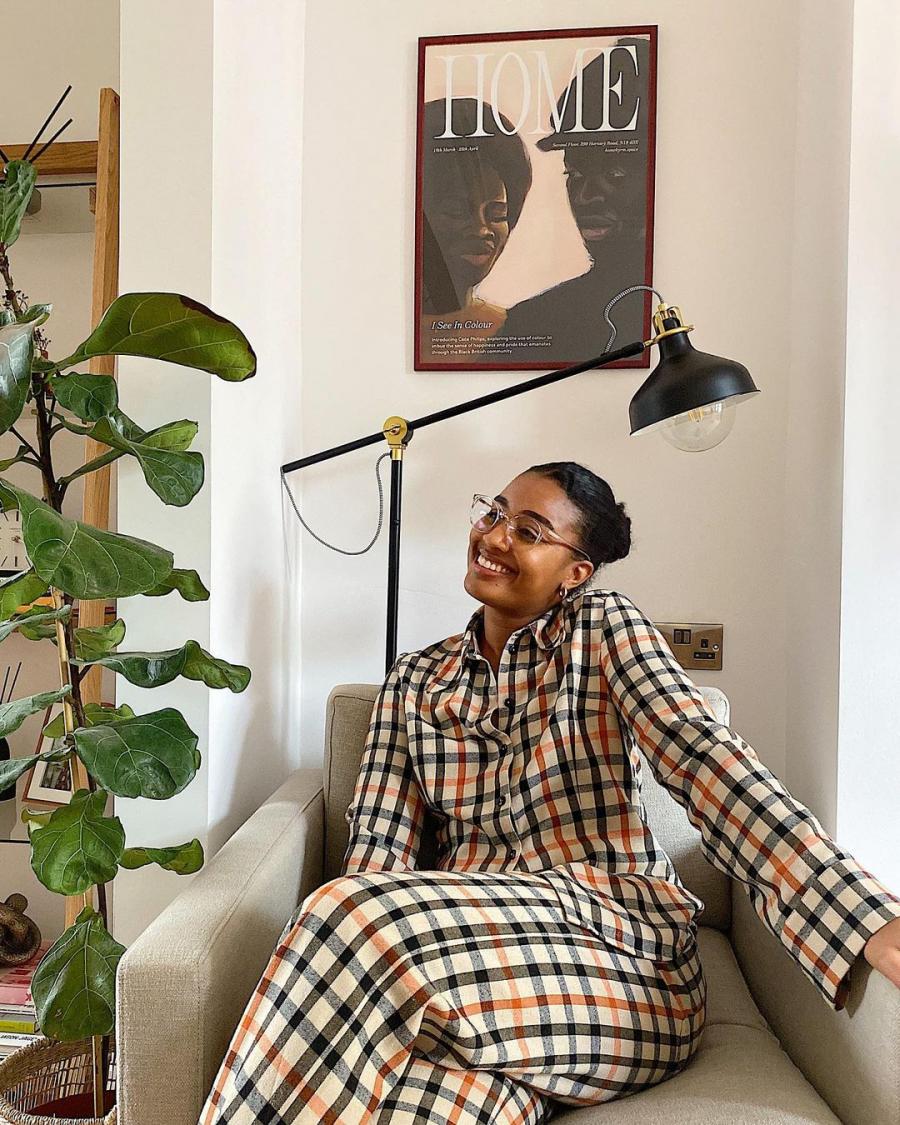 1. Stay close to nature with your interior choices:
"It's no secret that I have a lot of wooden accents in my home, and purposefully so. Using natural materials is an easy way to inject warmth and natural energy into the home, connecting us to the outdoors even when we're staying firmly indoors during the cold, winter months.
There are simpler ways to recreate the same feel (without having the ordeal of installing wooden floorboards!) Opt for furnishings and textures that remind you of your favourite outdoor elements - think rattan wall hangings, wooden lamp bases, stone mug coasters and wicker storage baskets. If you're renovating like we did, it could be as easy as keeping your internal doors bare, knots and all, rather than painting and hiding all the original natural features.
One of my favourite affordable wins is using natural feeling rugs, as they bring a nice balance to indoor spaces, both in texture and appearance. Keeping low maintenance house plants like fig trees, palms and ferns is also a fail-safe option to easily inject nature into your home."
2. Go winter foraging:
"For those like myself who enjoy being surrounded by flowers or foliage year-round, there is so much you can forage from public outdoor spaces if you have a good eye. I try to incorporate a little foraging into my winter walks - even in London there's always a little something you can cut for a winter arrangement. Mrs. Meyer's new research revealed that 22% of the UK wants to bring the fresh scents of the garden into their homes, and foraging is an easy way to incorporate this."
3. Opt for dried blooms:
"If foraging isn't your thing, treat yourself to a bouquet of preserved blooms. I've recently gotten into dried flowers, as they are gorgeous but also way more sustainable and cost-effective than fresh flowers, and easily available from florists and independent sellers too.
Stems that are usually expensive to buy fresh, such as eucalyptus, look virtually the same when preserved, and mean you have no excuse to not enjoy greenery indoors during the colder months. Switch up the vases you're using to natural, warm tones and play with the placement of your dried bouquets around your home so you can appreciate the same bunch again and again."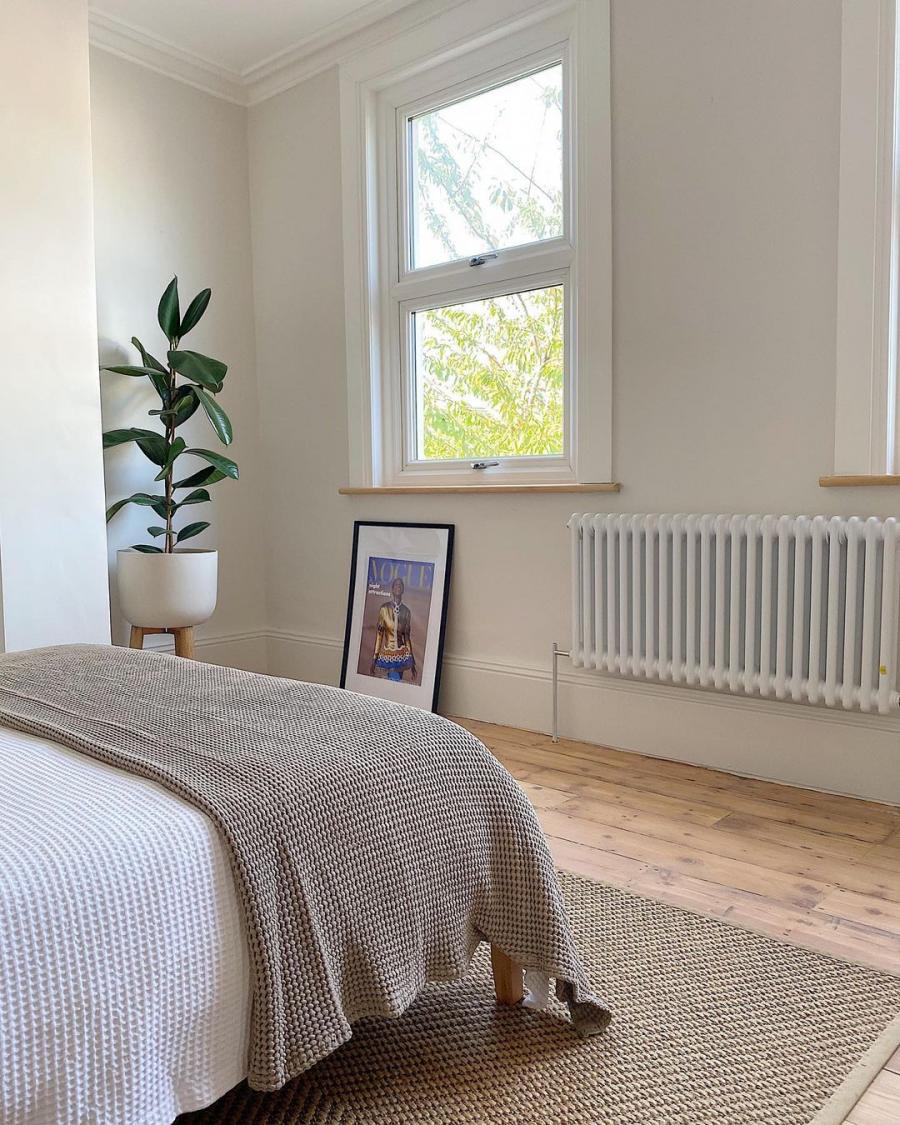 4. Tidy space, tidy mind:
"Cleaning with scents and products that lift my mood is an important part of ensuring my weekend clean feels positive and productive. I'm a ritualistic cleaner and really enjoy interacting with new products and experiencing new scents. It sounds silly, but choosing cleaning products you enjoy may encourage you to savour the practice of cleaning. Research has revealed that almost half of Brits (42%) claim fragrance is the most important factor when choosing their cleaning products, with 33% claiming they like their home to have a signature scent. I've recently begun using Mrs. Meyer's Clean Day products, which are formulated with essential oils in fragrances of basil, peony, lavender and lemon verbena - I actually layer them throughout my home for a full sensory experience reminiscent of the fresh outdoors.
Keeping a clean and tidy home has always felt like an act of self-care for me. When I'm at my mental best, my house is a visual reflection of that. With SAD being one of the unfortunate symptoms of dark winters, we have to use every method available to hang onto positive mental health and for so many people, cleaning can provide a cathartic burst of positivity; new research shows that for nearly a third of the population, it improves their symptoms! After a good clean, I also treat myself by lighting one of my favourite candles and basking in that amazing clean-house, clean-mind feeling."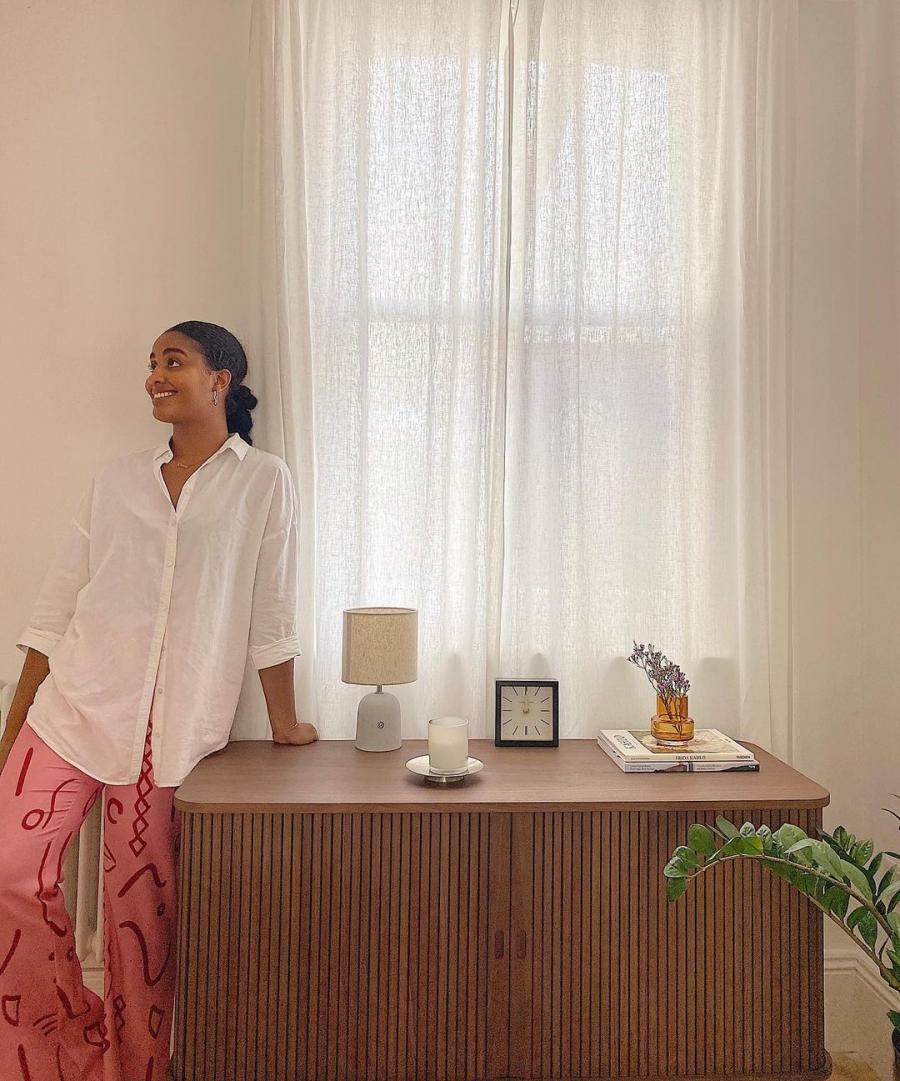 5. Natural light sources:
"It's so important to me that we have as much light as possible flooding into the house during the shorter daylight hours. Though most people associate heavy drapes with the winter months, I actually do the opposite and use semi-sheer linen curtains in our bedroom to feel connected to the outdoors at all times. We have a beautiful cherry blossom tree on the street right outside our house, and on days when I can't get out, I enjoy standing by the window and admiring it. Taking 5 minutes of the day with a cup of tea to bask in these really small pleasures can be a lifeline over the winter."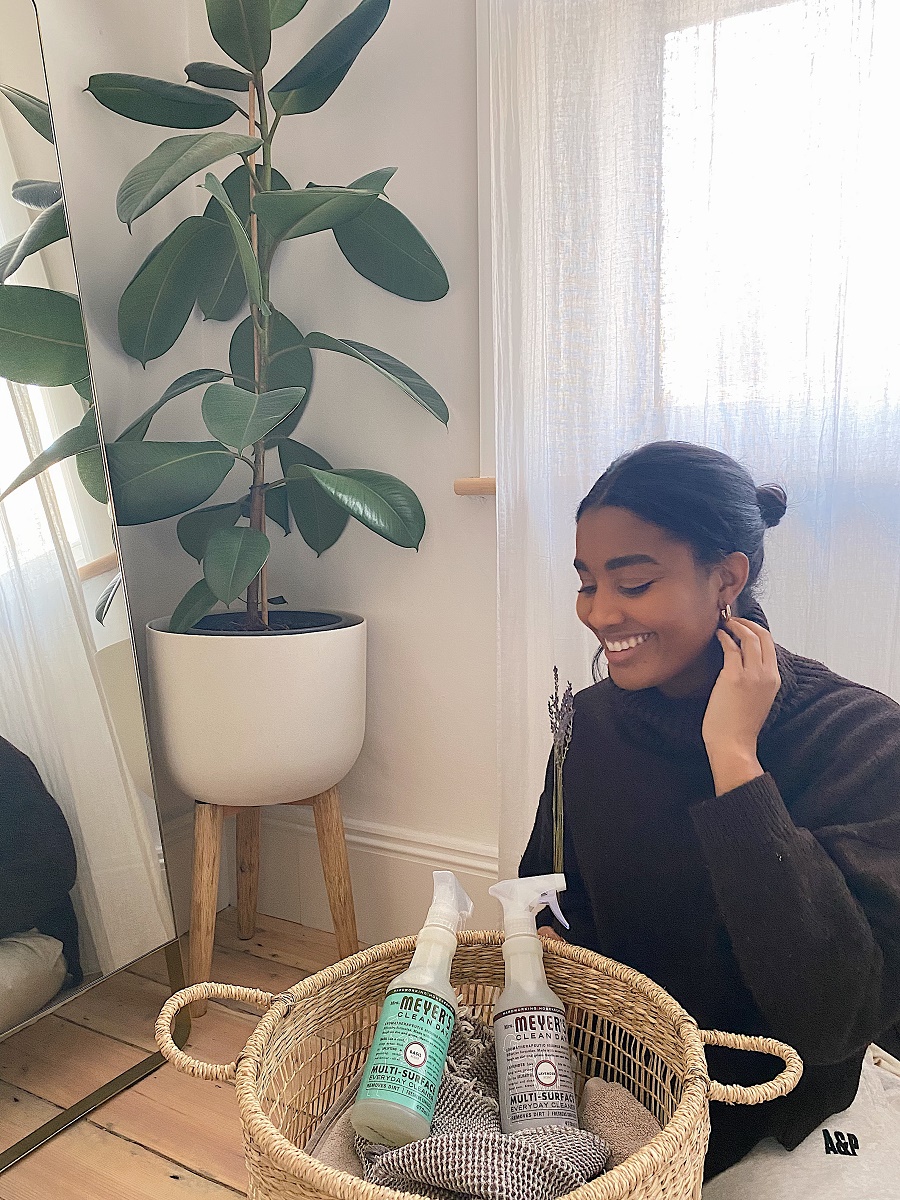 6. Scents of the outdoors:
"Lavender is my favourite scent all year round, and it's pretty much in most of my favourite cleaning products, bath oils, diffusers and candles. It makes me feel calm and happy, so why would I deprive myself of that? I even keep on-the-go lavender products with me, such as face mists and natural hand sanitisers in case I need a mid-day mood boost.
Layering your favourite fragrances in your home is so important in preserving an element of self-care in your lifestyle. Over half (50%) of Brits find nothing more comforting than the scents in their home, which is especially true as days become gloomier and we spend more time than ever in our homes - and the fragrances don't have to be expensive to be enjoyed. I use the lavender scented Everyday Cleaner from Mrs. Meyer's Clean Day when I want to inject a sense of calm into my living areas with scents, creating a sanctuary on the days I need it most."
To help the UK bring the outdoors into their home this season, household favourite, Mrs. Meyer's Clean Day, offers multi-sensorial, hardworking cleaning products – a Washing-Up Liquid (473ml), Hand Soap (370ml), Multi-Surface Spray (473ml) and Multi-Surface Concentrate (946ml). Available now on Ocado and Amazon. Available in four garden fresh fragrances, you can layer uplifting scents of Basil, Lavender, Peony and Lemon Verbena to create a garden-fresh sensory outdoor experience within the comfort of your home.

Looking to recruit a new housekeeper for your home? The Lady is the marketplace for domestic recruitment. For over 135 years The Lady has been the first and last stop for those looking for an exciting new position or much needed member of household staff. Let us help you find the perfect candidate, contact our friendly team today: theladyrecruits@lady.co.uk