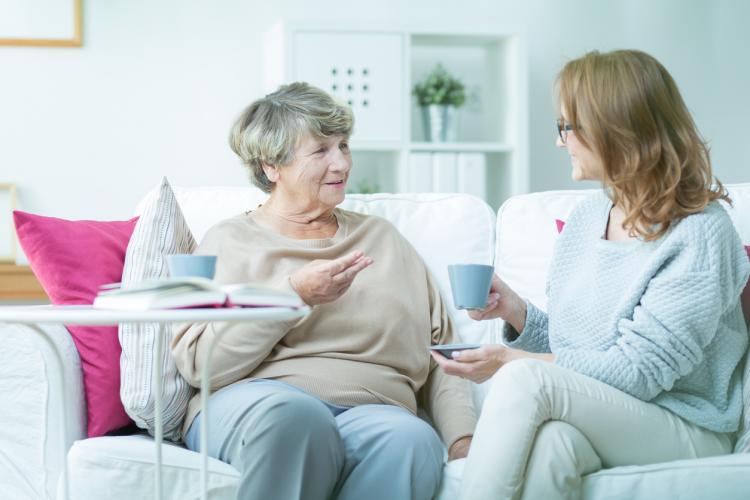 The Carer/Companion role is demanding yet rewarding. You will be giving an elderly person the opportunity to remain in their own home and be a vital link between the client and their family. The Lady Recruitment Team takes particular care to source candidates who fit our client's care and living requirements and who will fit seamlessly into a supporting role in their house. It is important that our Carer/Companions are considerate and kind and genuinely care about the client's needs. Carers help in many different ways to maintain their client's way of life and independence.
We pride ourselves in initiating the very highest level of care for our clients; we check each candidate's level of skill when we register them with us and we ensure that they have a current DBS certificate, good references and sound experience before the interview process begins.
The following duties usually form the main part of the Carer/Companion role:
Cooking: a Carer would prepare healthy, nutritious meals of choice and be able to cater for specific dietary requirements.
Housekeeping: unless stated as a key part of the role, housekeeping duties are usually light to back up the current housekeeper.
Personal care: you may be required to provide support for washing, bathing and toileting and helping your client to choose their outfits and help with their morning and evening routine.
Medication: You could be required to ensure that your client takes their medication on time and ensure that their repeat prescriptions are collected.
Chaperone support: you would drive your client to appointments and social engagements as required, run errands and do the shopping.
Duties would also include social interaction and companionship to include playing cards or board games, reading out loud, walks, planning days or trips out and generally engaging the client in interesting and enjoyable activities, depending on your client's level of engagement and mobility.
Salary and hours of work:
A live-in Carer/Companion's salary can be paid hourly, daily or annually. Currently salaries are between £25,000 and £45,000 depending on your hours of work, the level of care required and the particular client. Accommodation is included and is usually a room in the house with your own bathroom but some positions do offer separate accommodation. A Carer working seven days a week is entitled to a two hour break every day and one eight hour break every week as a minimum.
A Carer/Companion can become an integral part of the client's life as you become part of their and their family's life, giving you the job satisfaction and lifestyle of your choice.
***********************************
A live-in Carer/Companion can earn upwards of £30,000 with accommodation and utilities included. However this all depends on the client's needs and any other support that they have in place. The most important condition of the role is that you are considerate and kind and genuinely care about the client's needs. Often, a Carer/Companion will become an integral part of the client's life, indeed you are relied on for most of their needs.
If you do not have the relevant amount of experience in a similar role (this could also be caring for a relative) you could try contacting your local domestic recruitment agencies and get a bit more experience before becoming a Carer/Companion through The Lady Recruitment.
Click here to view our latest opportunities and don't forget to register with us here as a candidate, or call our recruitment team on 0203 8579945.