New research from the premium, Surrey-distilled Silent Pool Gin has revealed that as much as British mums love their children, all they'd really like is to be left alone this Mother's Day.
The award-winning gin brand went beyond the Mother's Day schmaltz to uncover what British mums are really thinking – and discovered that despite their love for the job, there are distinct lows with the highs. The average British mum manages to get less than ten minutes of 'alone time' per day, maintaining that even toilet time is no longer sacred, once the kids come along.
The most hated mum-jobs are revealed, with 'cleaning up poo' coming firmly top of the list
The average British mum gets less than ten minutes alone a day, leaving her hankering after a quiet life
Over half of British mums miss having a regular sex life, whilst 39% just want to enjoy a drink in peace
Continuing the lavatory theme, 62% of British mums claim that the worst thing about having children is 'cleaning up wee and poo' – from all sorts of odd places (including for some, newly decorated bedroom walls, carpets and car seats). Other hated jobs include playing taxi for the kids(32%) and 'having to befriend other parents and their dreadful children' (28%).
It's unsurprising then that almost half (48%) of British mums admit to locking themselves in the bathroom, either to have a cry or simply to get some peace. In fact, 38% admit to doing so with a gin and tonic, as the only quiet place they have to enjoy it.
Meanwhile, 35% regularly pretend they're asleep to avoid their children first thing in the morning, whilst 20% confess to happily offloading their children (temporarily) on to family or friends under the pretext of an appointment, simply to get some respite.
When it comes to hankering after a pre-parent life, the top things that that British mums miss are as follows:
- a regular sex life – 54%

- having a long, relaxing bath alone – 42%

- enjoying a G&T in peace – 39%

- the body they 'used to have' – 34%

- havingaliein–26%

- socialising with friends– 21%
In fact, 35% confess that they'd pay good money for just one day of their old child-free life. However, most admit that despite the lows, they wouldn't swap their beloved kids for anything.
Head of Marketing, Darren Macaskill says "Mother's Day is a fantastic way to celebrate the amazing women in our lives, but all too often it is done in a saccharine way. We wanted to shine a spotlight on the reality of being a mum – dirty nappies and relentless pestering included! In response, we're offering the gift of 'peace and quiet' by launching a special Mother's Day gift set, equipped with noise-cancelling headphones, a Silent Pool scented candle, luxurious bath bombs and soaps, some Silent Pool gin and even a padlock, for the bathroom door".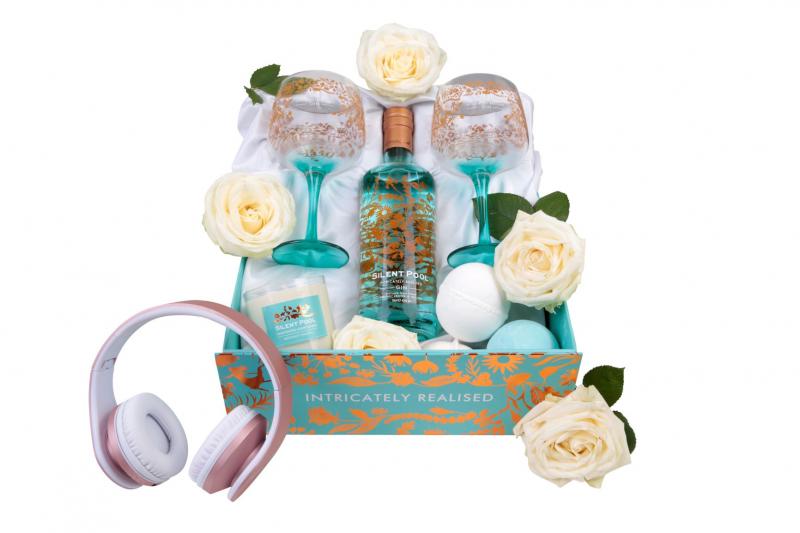 The limited-edition Silent Pool Mother's Day Hamper is available from https://silentpooldistillers.com/ and is £110
Research conducted by Mortar, amongst 1,000-1,200 British mums in March 2019.