The wedding season is upon us, and to celebrate, here's a roundup of the best gifting hampers for foodies and feasting alike.
Daylesford Organic Love & Joy Hamper - £140.00
An ideal wedding gift, this aptly named Love and Joy hamper is packed with a whole host of tasty treats from a Daylesford Sea Salt Caramel Hearts box, to Prosecco and frizzante rosé. Plus, a Daylesford bergamot candle and decorative marble heart.
Fortnum & Mason The Personalised Champagne & Chocolate Gift Box - £78.00
Add a thoughtful touch thanks to this Champagne and chocolate gift box from Fortnum & Mason, with a personalised printed message on the drinks label. A winning combination, the set features Marc de Champagne Truffles and Blanc de Blancs Champagne for a classic, decadent gift. It is made exclusively for Fortnum's by Laurent Hostomme in the Grand Cru region of Chouilly, and the crisp Blanc de Blancs dons light floral notes and a refreshing acidity.
SELFRIDGES SELECTION Red, White and Champagne Gift Box - £85.00
A wine box that'll appeal to everyone, this one from Selfridges features a trio of wines, presented in a wooden box. It includes a Esprit Brut NV Champagne that is made from pinot noir and chardonnay grapes, a Sancerre white wine from the Loire Valley that calls to summer fish dishes, as well as a rich 2010 Malbec, a heady red from Mendoza, Argentina.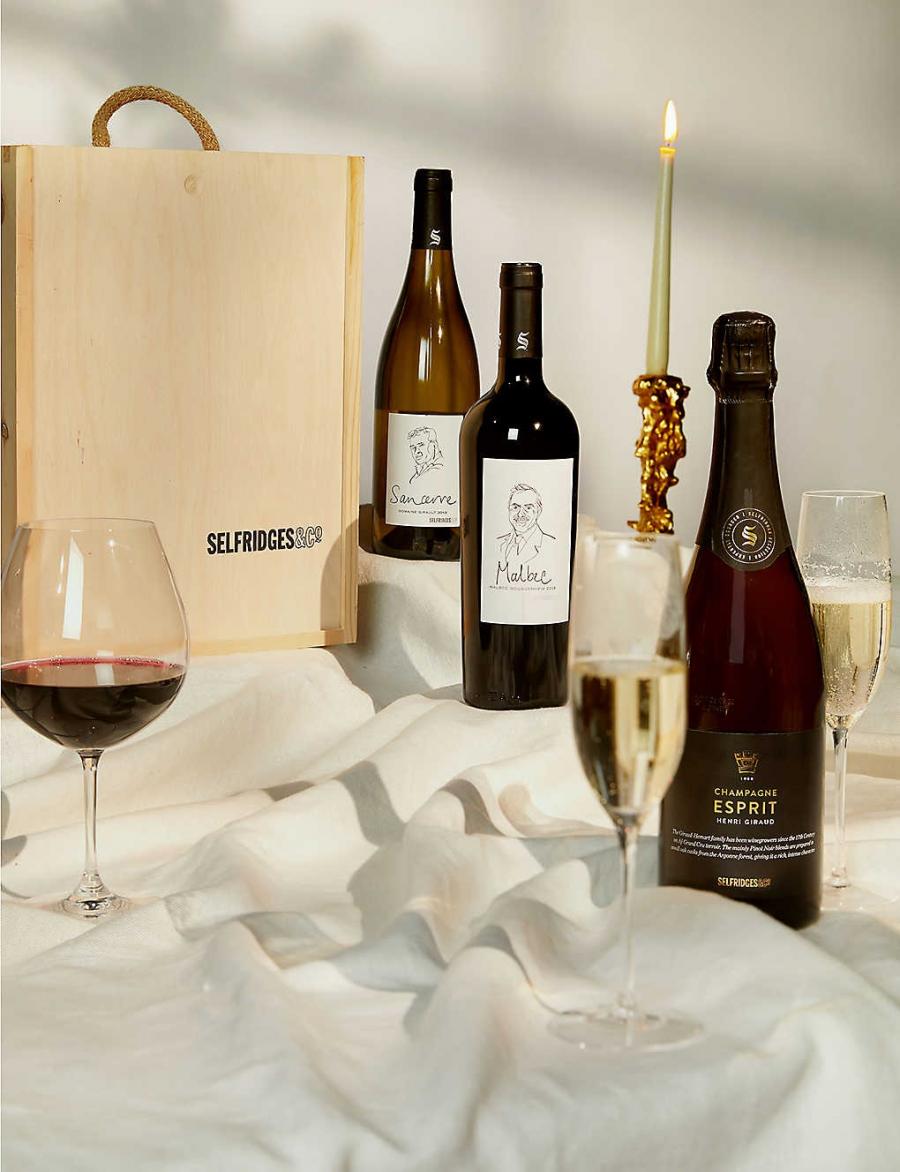 Wright Brothers Oyster Gift Box with Piper-Heidsieck Champagne - £60.00
Nothing says romance quite like oysters and Champagne. A perfect pairing, there's a dozen of restaurant-quality oysters and a wooden handle Carlingford Oyster Knife, along with a bottle of the Piper-Heidsieck Essentiel Champagne. The oysters are delivered fresh and unshucked to your door, and should be stored in the fridge and ideally eaten within five days of arriving. If you're new to shucking, you can learn how to shuck like a pro on their website.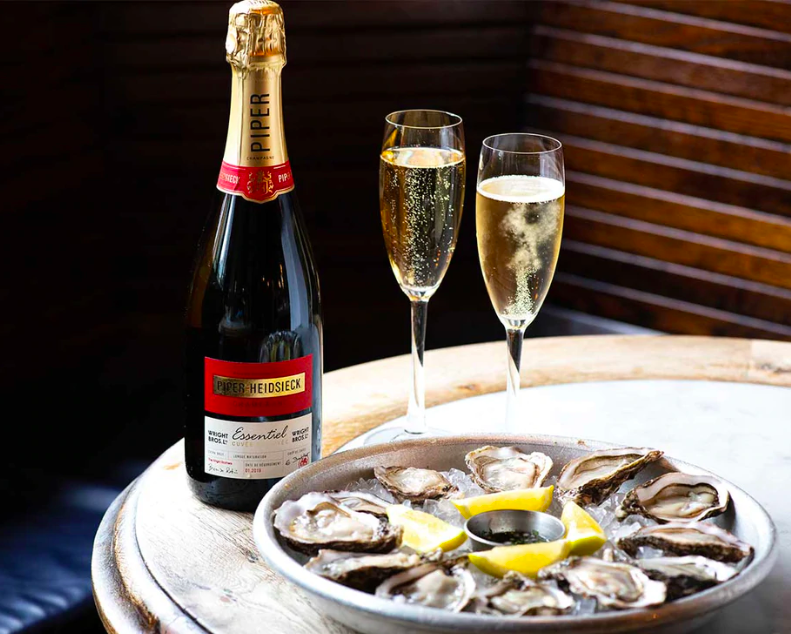 Rick Stein Cheese & Charcuterie Hamper - £85.00
Rick Stein's savoury favourites are perfect for cosy nights in, and conveniently, large box comes with everything you need to create a tasty and impressive spread of cheese, meat, olives, and biscuits. Expect Cornish Gouda, Tunworth cheese, a wedge of Miss Muffet, chicken liver pâté, olives, sardines, and chorizo to name a few. As for recommended wine, Charlie Stein has selected Rick Stein's Spanish Red, Campo de Borja, which can be added to the box.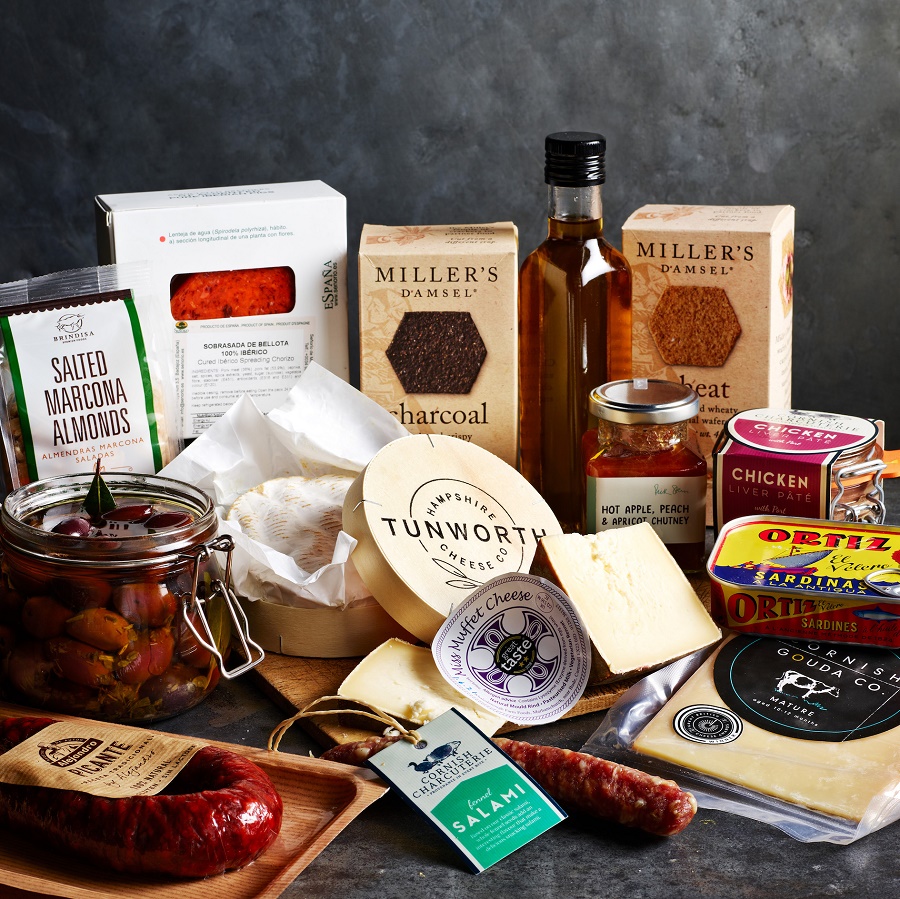 Hawksmoor Porterhouse 3 Course Box - £120.00
Leading steak house Hawksmoor deliver delicious steak direct to your doorstep with their Hawksmoor at Home service. Ideal of date nights, this three course meal offers Old Spot Belly ribs and slaw, a whopping 35 day dry-aged Porterhouse steak, and as for sides, there's Matt Brown's ultimate oven chips, creamed spinach, peppercorn sauce, garlic mushrooms, and to finish their infamous sticky toffee pudding complete with clotted cream. There is an option to add alcohol to complement: Sour Cherry Negroni for two and Real Rioja Agrado.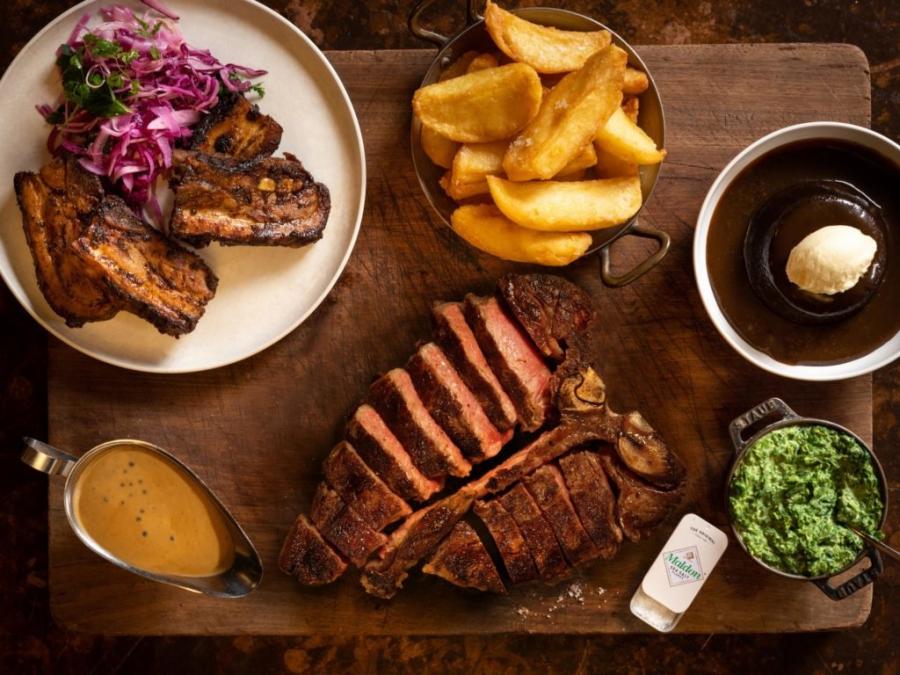 Spanish food specialists Brindisa has carefully curated its foodie box, and as expected, it's full of fine ingredients to cook up a feast at home. The hamper highlights include Iberico Bellota hand carved ham, a five month cured manchego cheese, orange blossom honey, saffron, and traditionally cured Fuet de Vic meat.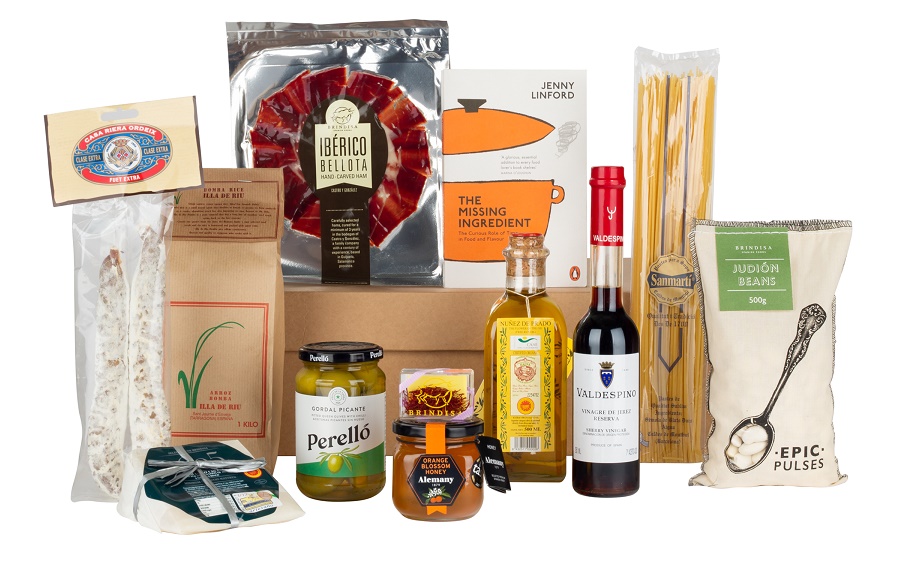 Paxton & Whitfield The Piccadilly Hamper - £100.00
Britain's leading cheesemonger for over 200 years, Paxton & Whitfield offer a bounty of hampers and their best-selling one is The Piccadilly Hamper. Beautifully packaged in a reusable wooden hamper box, it contains a selection of house cheeses, from an cave aged cheddar to stilton and goats cheese, along with a collection of accompanying preserves, artisan biscuits and sweet treats.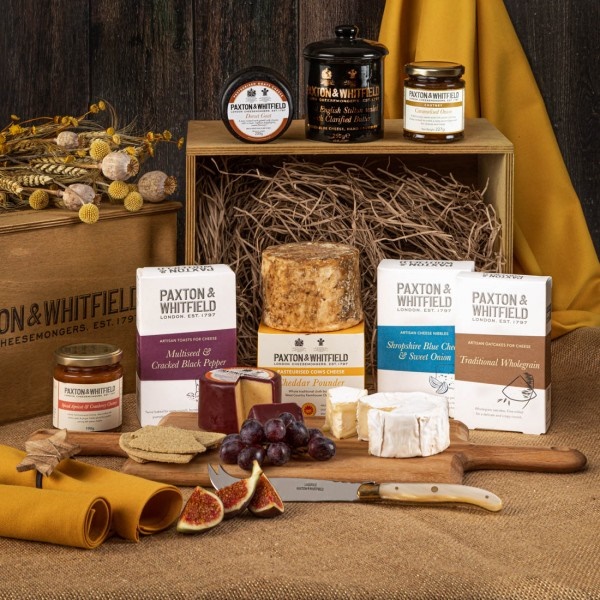 Cartwright & Butler The Swaledale Crate - £140.00
A popular hamper from Yorkshire-based food specialists, Cartwright & Butler, there's a huge array of goodies packed into a rustic wooden crate. There's English breakfast tea, cake and shortbread biscuits, marmalade, chutney and crackers – all the pantry essentials.
Rococo Chocolatiers Fresh Chocolates Box - £45.00
The gift that keeps on giving for chocolate aficionados, Rococo Chocolates offer a fresh chocolate box subscription service that are available monthly, bi-monthly or quarterly. Expect a range of classic, handmade chocolates in small batches, in their London kitchen by Head Chocolatier Evelyne Birbaumer and her talented team.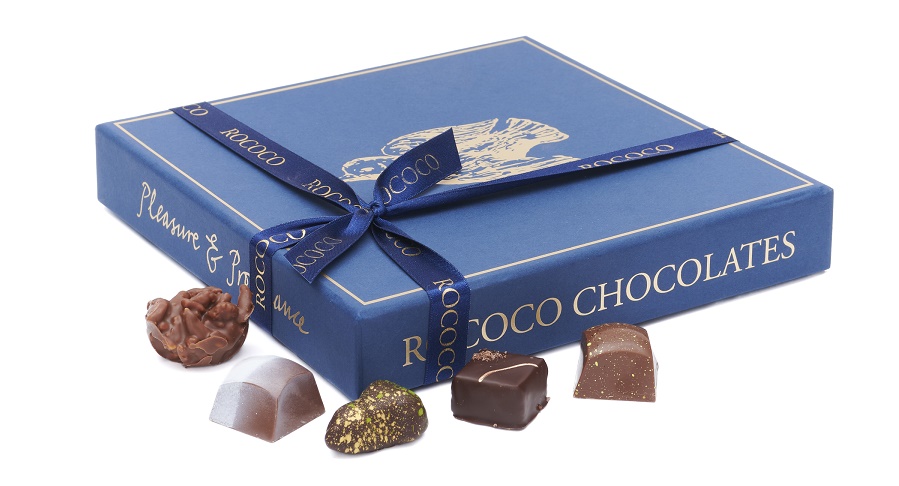 The Lady, home of domestic recruitment now has three options to suit every need and budget from as little as £350+ VAT. For more information, SIMPLY CALL 020 7379 4717 OR EMAIL recruitment@lady.co.uk