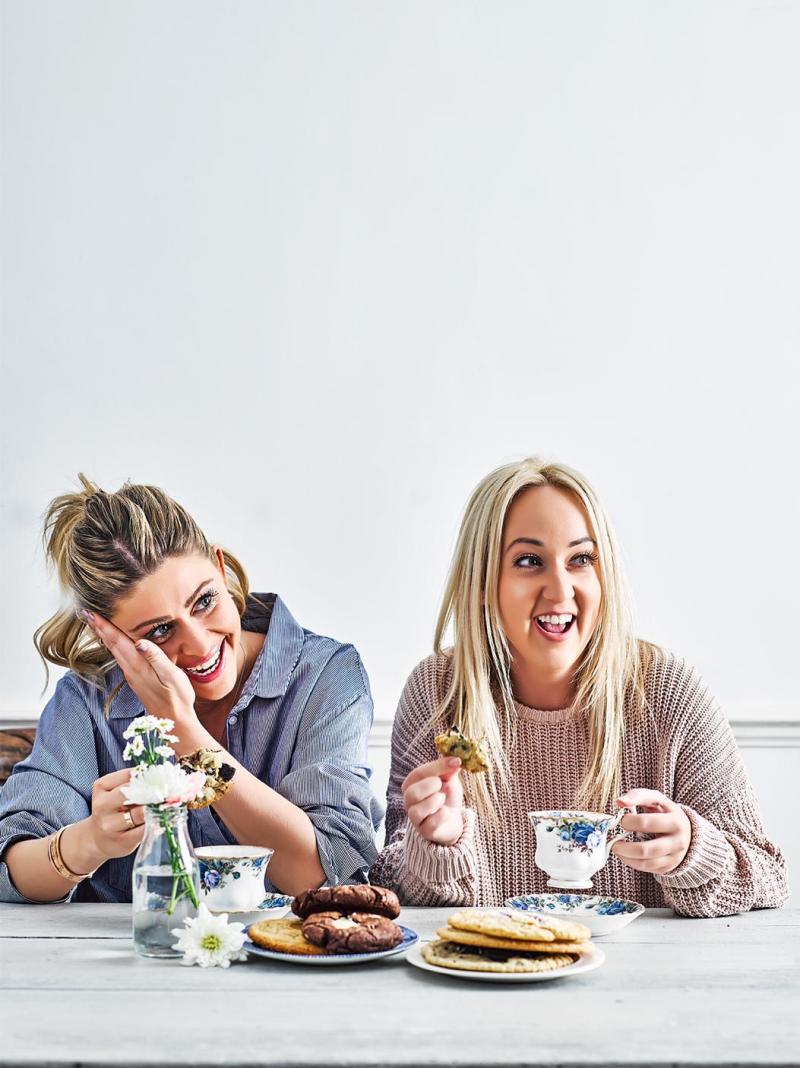 Blondies Kitchen was founded in 2016 by friends Kristelle Levy (27) and Chelsie Collins (29), and is the UK's firstand only Milk & Cookie Bar with a delicious range of American-style cookies and cookie-themed treats. They have a hugely successful and permanent concession within Selfridges Oxford Street, London, and have sold a million cookies in two years.
Blondies Kitchen Founders Kristelle and Chelsie share the same love for the classic American-style cookie; a crisp edge with a chewy, soft centre. With this in mind, Blondies Kitchen have succeeded in bringing the simple yet truly delicious cookie to the UK with their own unique twist.
Kristelle and Chelsie are both professionally trained chefs; Kristelle trained at Le Cordon Bleu and worked as the Head Chef of a Primrose Hill café and Chelsie trained at Leith's School of Food and Wine and worked as a cookery writer for BBC Good Food. The girls originally formed a friendship over social media, which then developed into a working relationship catering for private events. Their cookies in particular were such a huge hit at these events that they become known as the Cookie Girls, so they decided they wanted to branch out on their own doing one thing, and doing it really well.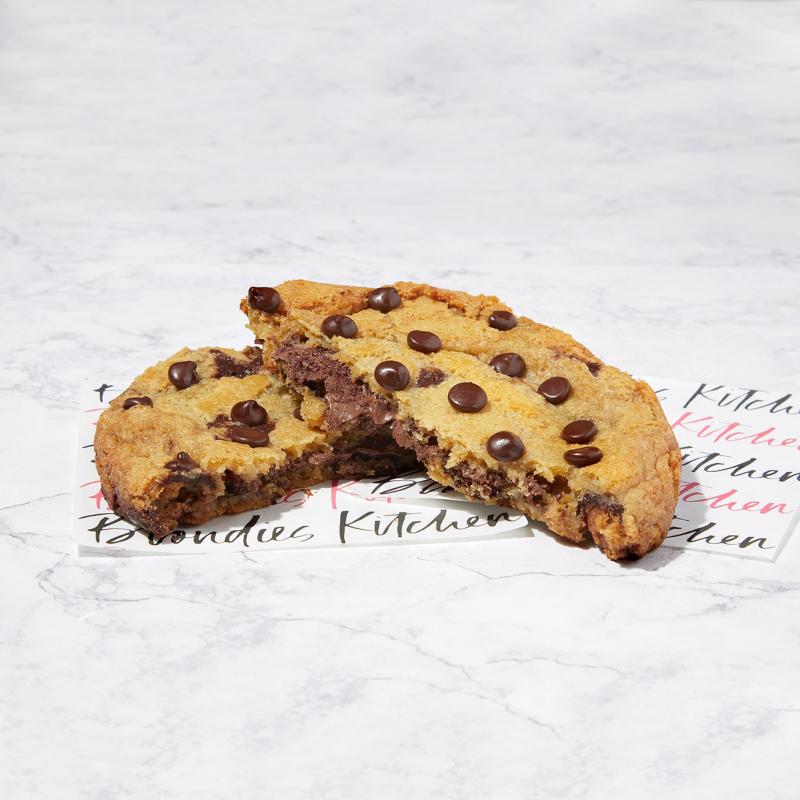 Their trial Milk & Cookie Bar launched in October 2016 at Old Street Station - it was a huge success. Blondies Kitchen sold over 800 cookies a day over the two-week period, which meant the girls worked 12 hour shifts during the day to go home and bake all night! Kristelle's and Chelsie's hard work paid off, as the success was picked up by the national media and their social media following grew rapidly. This new-found fame led to Selfridges launching a four-week pop up in May 2017, which was extended to five when Selfridges saw it was their most successful pop-up to date. Blondies Kitchen went on to open their permanent concession at the iconic London department store in September 2017.
Since then they have produced over 500,000 cookies, with flavours including their 'Klassic with a K' (a vanilla dough topped with Kinder chocolate bars), 'The Nutter' (a gluten free peanut butter oat cookie) and the'Cocoberry' (a desiccated coconut cookie with a raspberry jam centre). Alongside their signature cookies,Blondies Kitchen also offer Cereal Milk, the UK's first bottle cereal milk offering, and a selection of cookie- themed treats including Cookie Dough Brownies, Nutella Cookie Sundae Cups and the giant 'You're My Jam',a white chocolate chip cookie base filled with Jammy Dodger biscuits.
Four top tips for young entrepreneurs:
It's one thing to have great idea, but actually putting them into action is another, so be proactive, ask for advice, and make things happen.
Talk to other professionals in the field of work you're endeavouring into and don't be too proud to change and evolve. Your idea is still great, but it may need adapting to make it a functioning business.
Keep learning every day and be sure to take on feedback and constructive criticism.
As much as possible, try to be across all aspects of the business. As you grow this will become more and more difficult, so make sure surround yourself with people you trust to develop alongside you.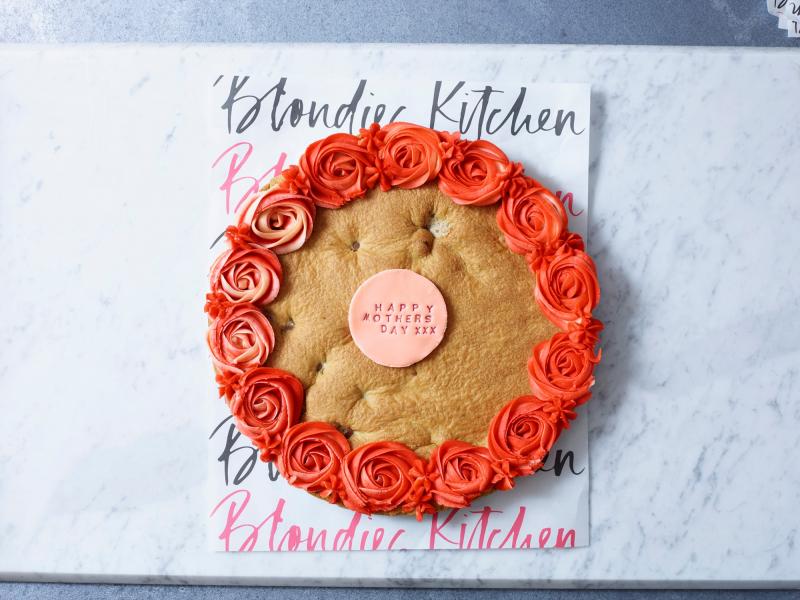 Mother's Day cookie
Blondies Kitchen are available from Selfridges, Oxford Street and www.blondieskitchen.co.uk delivery from central London and sent out with next day delivery for £10.00