OUT NOW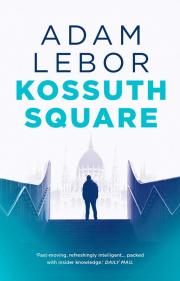 KOSSUTH SQUARE by Adam LeBor
Choosing Kossuth Square – home to Hungary's iconic Parliament building – as the setting for his latest thriller, LeBor continues to captivate with his handsome Roma gypsy detective, Balthazar Kovacs.
The mysterious death of a Qatari financier in the VIP suite of a brothel kick-starts a journey into Hungary's corridors of power. Political infighting, backstabbing, corruption, media manipulation and people-trafficking are just some of the themes explored. The author's background in journalism and knowledge of Hungary's turbulent history (he's been writing about the country for 30 years) add authenticity, and this insider knowledge is brilliantly brought to life.
'There is no dark side anymore. Only varying shades of grey,' explains the country's female Prime Minister to her spin doctor, nailing the state of Hungary's information business. 'We all want to control the flow.' Fearing her country is being exploited by terrorists as a 'gathering and transit' point, she wants to clean it all up before her reputation is shredded. Kovacs delivers, and a hair-raising finale ensues.
A gripping, well-observed tale that will enthral and tantalise from the first page to the last.
Elizabeth Fitzherbert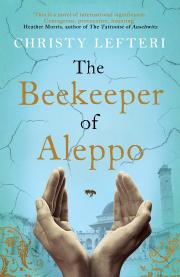 THE BEEKEEPER OF ALEPPO by Christy
This debut novel resonates with timely significance, dealing as it does with the controversial and harrowing topic of forced migration. Written in evocative, haunting and lyrical prose, it tells a powerful story of compassion and resilience, celebrating the triumph of the spirit over unimaginable horrors.
With war tearing Syria apart, Nuri, a beekeeper in Aleppo, and his wife Afra, an artist, find themselves forced to flee on a perilous journey through Greece and Turkey to get to Britain. Their path is pitted with dangers and losses, but along the way they realise their hardest journey might well be the one back to each other, as they slowly learn to live and love again.
Through it all, Nuri is sustained both by the memories of the bees he had to leave behind, and by the promise of a new life on his cousin's Yorkshire apiary.
At times full of darkness and tragedy, the narrative is leavened with moments of hope, courage and a determination to rebuild shattered lives.
The author is a child of Cypriot refugees herself, and volunteers for UNICEF in Greece. She has based her novel on real first-hand experiences, thus adding to the sense of authenticity. Fans of The Kite Runner and The Tattooist of Auschwitz will enjoy this compelling work of fiction.
Julie L Hall
---
PAPERBACKS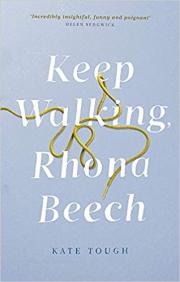 KEEP WALKING, RHONA BEECH by Kate Tough
This beautifully written, gritty and funny satire about female friendship, sadness and illness should appeal to fans of TV series Fleabag. Recently dumped, Glasgow-based office manager Rhona falls into depression after hearing shocking medical news: cervical cancer. Her friends are preoccupied with pregnancy, husbands, babies, buying homes and choosing wallpaper. In her mid-30s, Rhona feels adrift, fragile and scared for her future. After a series of hilariously disastrous internet dates, she despairs of finding someone special and vaguely normal to settle down with. Although the plot is not a new one, its taut and unflinchingly candid narrative holds the reader's attention. At first I wrongly classed it as chick-lit, but it is much more profound. Pack it for your next holiday.
Rebecca Wallersteiner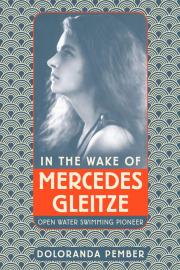 IN THE WAKE OF MERCEDES GLEITZE: Open Water Swimming Pioneer by Doloranda Pember
In recent years, wild swimming has enjoyed a revival. This sparkling memoir plunges the reader into the watery world of Gleitze, who in 1927 became the first woman to swim the English Channel, turning from humble typist to British sporting heroine. Compiled by her daughter, the book examines Gleitze's ten-year love affair with the sea, drawing upon her own recollections, newspaper clippings and diaries. An obsessional swimmer who swam the Hellespont like Byron (but, unlike him, was penniless), Mercedes 'lived a nomadic life'.Attempting to swim from Africa to Spain, she was extremely lucky to survive when she found herself sucked into a whirlpool. Three months later, on her sixth attempt, she became the first swimmer to conquer the Strait of Gibraltar. After each challenge, her 'heavy woollen swimsuit had to be cut off, as her skin became too painful to touch.'
This is an inspiring read that will make you long for seaweed on your skin.
RW
---
COFFEE TABLE BOOK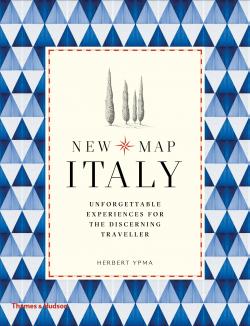 NEW MAP ITALY: Unforgettable Experiences for the Discerning Traveller by Herbert Ypma
With cheap flights and places to stay literally at our fingertips, booking a trip has become easier than ever. But avoiding the hordes, dodging the tourist traps and finding the most special spots remains just as tricky, if not more so. In his splendidly illustrated and informative book, seasoned traveller and photographer Herbert Ypma takes us on an alternative tour round Italy. It is structured in four sections: 'Staying in Character', for unique stays ranging from a doge's luxury villa to monastic simplicity; 'Eclectic Experiences' for unforgettable action (jumping off Lo Scalo cliffs, anyone?); 'Legend for Lunch' gives insider tips on the most authentic eateries, and 'Convincing Context' gives history buffs the backstory to their sight-seeing. Armchair travel doesn't get any better than this – or book your flights now.
Juanita Coulson