Book Reviews: 19 September
OUT NOW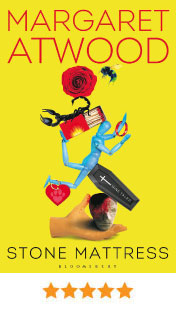 STONE MATTRESS: NINE TALES by Margaret Atwood (Bloomsbury Publishing, £18.99; offer price, £16.99)
After more than 50 books and decades in the literary limelight, Atwood can still surprise with the explosive originality of her ideas; her writing always fresh and alive.
These nine tales (note it is tales, not stories: we are not in strictly realist, safe territory) engage with storytelling and fable-making through themes of old age, failing marriages and murder.
In a sense, they are tales about the power of tales: other authors' or Atwood's own – she revisits characters from her acclaimed novel The Robber Bride. Some of the most engaging protagonists are writers, their own stories embedded in narratives that shoot a wry look at literary snobbery and the publishing world.
It is said that a successful novel creates a convincing world of its own: these tales achieve the same within much smaller confi nes, with a masterful economy of means.
Varying in style and subject matter, they all share an unsettling dimension – whether it is the supernatural or the less salubrious reaches of the human psyche. A darkly irresistible read.
Juanita Coulson
---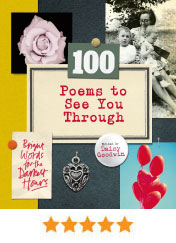 100 POEMS TO SEE YOU THROUGH edited by Daisy Goodwin (Ebury Press, £10; offer price, £9.50)
A knowledgeable and passionate advocate for the power of poetry through her anthologies, articles and television work, Daisy Goodwin makes another eloquent case with this impeccably judged selection of poems for hard times.
She was prompted by her own experience of finding solace in poetry after her mother's death – as she says in the introduction, 'poems can give shape to the most complicated feelings'. Her selection, ranging from John Donne to RS Thomas and Carol Ann Duffy, steers well clear of the obvious and includes some surprising but inspired choices.
All royalties from the book go to Maggie's, a charity that offers support to cancer patients. Portable and beautifully produced, this book is essential first aid for the soul.
JC
---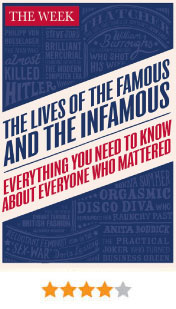 THE LIVES OF THE FAMOUS AND THE INFAMOUS: Everything You Need To Know About Everyone Who Mattered by The Week (Ebury Press, £10; offer price, £9.50)
If you ever need to be reminded about the diversity of mankind, this book will do it. With a selection of obituaries featured in The Week, it covers some of the most interesting characters of recent times.
From influential figures like Margaret Thatcher, Nelson Mandela and Steve Jobs, to colourful types who are sometimes forgotten, such as Ivan Owen, who created the vocal character of the puppet Basil Brush, it celebrates a broad range of fascinating lives.
Joelle Jefferis
---
BOOK OF THE WEEK
The writing is on the wall HOW TO BE BOTH by Ali Smith (Hamish Hamilton, £16.99; offer price, £14.99)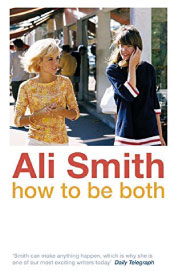 Ali Smith – the only British woman on this year's Booker longlist – has described her latest novel as owing an imaginative debt to frescoes: paintings that are both part of the walls they're painted on, and also separate from them.
Moreover, beneath many Renaissance frescoes, preliminary sketches have also been found that preceded the overlying paintings, but seem to come after the finished article, being only latterly uncovered by conservationists.
This chicken-or-egg conundrum forms the backstory to the novel, a tale of two interlinked halves that can be read in either order. One focuses on the little-known, 15th-century Italian painter Francesco del Cossa, the other on a 21st-century teenager grappling with the death of her political cartoonist mother.
But there's yet another way of looking at this book: as the second panel of a diptych, the first being a series of lectures Smith gave on the subject of art and grief, published under the title Artful. Running through both are Smith's preoccupations with time, the novel, the plasticity of language and the ways in which art is always a collaboration between artist and audience, writer and reader. Both serve as a reminder that Smith is in a class of her own. Stephanie Cross
---
COFFEE TABLE BOOK
CODICES ILLUSTRES: The World's Most Famous Illustrated Manuscripts by Ingo F Walther and Norbert Wolf (TASCHEN, £27.99; offer price, £24.99)

Welcome to the hidden world of medieval miniature painting and illumination. From The Divine Comedy to the Breviary of Isabella of Castile and The Book Of Kells, the large-format reproductions reveal the intricate details of these manuscripts, many of which are held in private collections and rarely seen.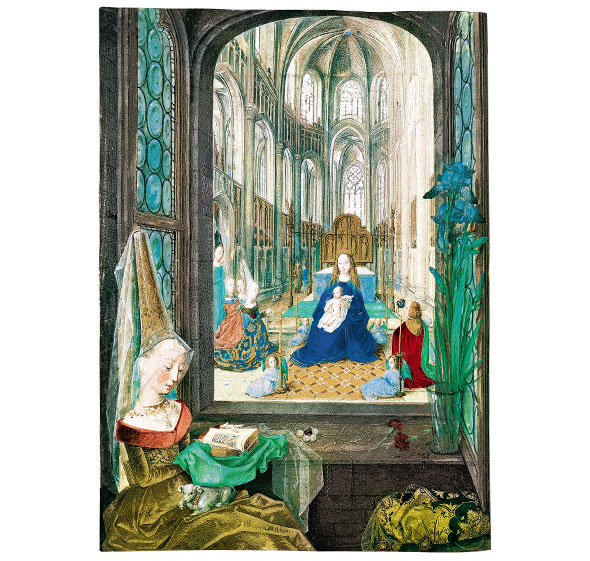 Products of an age when books were the preserve of the super-rich, they were mostly created in the ascetic environment of monastic scriptoria. But anyone expecting faded museum pieces will be surprised by the exuberance of these pictures. A testament to the powerful combination of image and written word.
JC
---
PAPERBACKS

THE PRIME MINISTER'S IRONING BOARD AND OTHER STATE SECRETS by Adam Macqueen (Abacus, £7.99; offer price, £7.59)
Being prime minister means you have plenty of spare time for reading, as Harold Macmillan once said. The scion of a publishing family, who read Greek while under fire in the First World War, it is uncertain whether he was referring to recreation or work. If the latter, then Macqueen implies there's plenty of official matter to while away a PM's time.
This is a comical overview of archives from 10 Downing Street, from 1916 to 1983. What with two world wars, the Cold War, austerity and never having had it so good, there are endlessly amusing notes between officials and the PM of the day. Each is set in context with a witty and irreverent style – in a playful satire where sillihoods pepper every sentence.
Surprisingly, the archives themselves eclipse the author's highbrow humour: they have a touch of humanity that seems lacking in today's PC official communications.
Stephen Coulson
THE RABBIT BACK LITERATURE SOCIETY by Pasi Ilmari Jääskeläinen (Pushkin Press, £8.99; offer price, £8.54)
Ella, a young English literature teacher in a seemingly uneventful town, is intrigued by the enigmatic Rabbit Back Literature Society. The more she discovers about the elusive organisation, the further she gets drawn into a web of mystery. When author Laura White disappears, Ella starts to realise that nothing is as it seems – even the words of her beloved books seem to turn against her.
Veering between infectious comedy and dark thriller, this is a beguiling read.
Helena Gumley- Mason
---
ALSO ON THE SHELF
THE LIFE AND TIMES OF CHARLES MASEFIELD MC by Graham Bebbington (North Staffordshire Press, £9.95; offer price, £9.45)
This is a well-researched biography of an unsung literary hero of the Great War, cousin of the betterknown poet John Masefi eld. It includes extensive quotations from his own poetry and letters from the front, as well as previously unpublished photographs.
JC
---
3 GREAT BOOKS: ABOUT THE COUNTRYSIDE

LARK RISE TO CANDLEFORD by Flora Thompson
MEADOWLAND by John Lewis- Stempel
THE VILLAGE MINSTREL, AND OTHER POEMS by John Clare
---
THE LADY BOOKSHOP
Order by phone 0843-060 0035
Online
www.theladybookshop.com
By post Send your cheque, payable to The Lady Bookshop, to: The Lady Bookshop, PO Box 69, Helston TR13 OTP