Book Reviews: 23 October
OUT NOW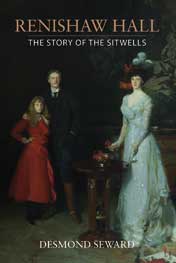 RENISHAW HALL: The Story Of The Sitwells by Desmond Seward (Elliott & Thompson, £25; offer price, £21.50)
Who has not heard of the Sitwells, that extraordinary literary triumvirate of Osbert, Sacheverell and Edith? Much has been written, by them and about them, but what is their heritage? Historian Desmond Seward looks into the family more closely: without putting the writers in the background, he brings them into perspective.
Their father, Sir George, has been treated by his off spring as a sort of joke, especially in Osbert's autobiography. But here he emerges as a clever, scholarly man, kind and protective of his family. The Sitwells' sublime Derbyshire seat, Renishaw Hall, was described by Rex Whistler as 'the most exciting place I know', but the house declined until Sir George redesigned the gardens.
Seward also delves into past generations, giving us eccentrics such as Sir Sitwell Sitwell who, with his hounds, hunted an escaped tiger in the area. There were also Cavaliers, Whigs, Tories, two generations who feared the Jacobites, and Sir George's spendthrift wife Lady Ida.
The story is brought up to date with the completion of the gardens and refurbishment of the Hall by the late Sir Reresby Sitwell and his wife. Now the home of their daughter, Renishaw has never looked better. This book is the perfect tribute.
Robert Innes-Smith
---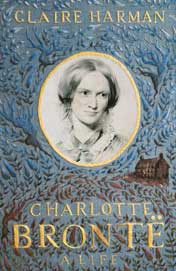 CHARLOTTE BRONTE: A Life by Claire Harman (Viking, £25; offer price, £22)
Although she grew up in an isolated Yorkshire vicarage, Charlotte Brontë's life smouldered with as much unrequited passion and tragedy as the novels it inspired. This new biography focuses on her love aff air in Brussels, when working at a girls' school in the 1840s she became obsessed with the headmistress's husband, Professor Heger. Despite the professor's attempts to destroy Brontë's love letters, they were rescued by his wife.
The torment she endured encouraged her to write, and the 'mercurial' professor haunts her great Gothic novels: in the shape of Mr Rochester in Jane Eyre, and Louis Moore in Shirley. He also appears, thinly disguised, in Villette.
Whereas earlier biographers have focused on Brontë's insular life and family tragedy, portraying her as sexless and deathstalked, Harman instead explores her fiery rebelliousness, fi erce ambition and penchant for unsuitable love aff airs. Almost penniless, 'sallow' and 'nearly toothless', back in England, Brontë developed a new, unrequited infatuation for her publisher, George Smith.
Although much of this book covers familiar territory, Harman has been able to draw on letters unavailable to earlier biographers. She portrays Brontë's complexity and dark genius in elegant prose with deep human sympathy.
Rebecca Wallersteiner
---
BOOK OF THE WEEK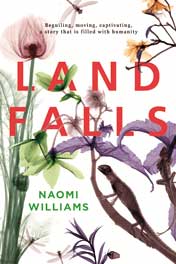 LANDFALLS by Naomi Williams (Little, Brown, £14.99; off er price, £12.99)
Over two centuries ago, the French naval officer and explorer Lapérouse set off on an epic global voyage. Aiming to expand on the discoveries made by Captain Cook, he was accompanied by a vast crew that included scientists and artists, and in the course of four years made landfall on four continents. In her sure-footed debut novel, Naomi Williams has reimagined this quest, but hers is less a tale of high-seas swashbuckling than an exploration of minds and hearts.
Beginning with the attempts of the mission's engineer to secure supplies in London, each chapter brings a fresh perspective on events – we even see through the eyes of an American Indian child as she encounters the sailors (or 'snow men', as the pasty French mariners seem to her). The eff ect is of a tapestry, but if there is one uniting thread it is of things lost in transmission: committed as the explorers are to documenting their experiences, there is much that they fail to say or set down.
Williams's descriptions – whether of a wintry Alaskan bay or a South Sea island beach – are economical but pin-sharp. However, she allows the mystery that surrounds the eventual disappearance of the expedition to remain. It is a fi ttingly haunting conclusion to a novel in which the spectres of human folly and fallibility are ever present. Stephanie Cross.
---
COFFEE TABLE BOOK
DELACROIX AND THE RISE OF MODERN ART by Patrick Noon and Christopher Riopelle (Yale University Press, £35; offer price, £31.50)


Eugène Delacroix (1798-1863) burst into the Paris art world with his success at the 1822 Salon, and remained at its heart until his death. A supreme colourist with a sweeping thematic range – from biblical and classical scenes to Orientalism, from battles to flowers – he had a defi ning influence on his contemporaries and beyond.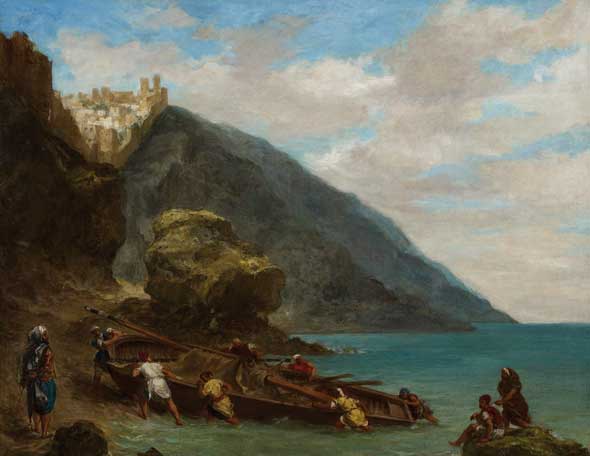 This book explores how some of the greatest modern artists, including Van Gogh, Cezanne and Redon, engaged with Delacroix's oeuvre and often paid tribute to it in their own work. Reproductions of Delacroix's works and other art under discussion are accompanied by insightful essays. A delightful book that enables us to appreciate Delacroix's expressive, dramatic canvasses in a new light.
JC
---
PAPERBACKS


BROOKLYN by Colm Tóibín (Penguin, £8.99; offer price, £8.54)
A young Irish girl is sent to America in search of better prospects in this intimately told story of migration, love and conflicting loyalties. Small-town life in 1950s Ireland is evocatively described – a poor but close-knit community where Eilis Lacey lives with her widowed mother and older sister, the familiar but limited world she is about to lose. In Brooklyn, a melting pot of nationalities sizzling with opportunity, a homesick but determined Eilis works in a store and studies at night. But just as she finds her feet and finds love, unexpected news from home forces her to make an agonising choice between two worlds. A tender account of the immigrant experience, alive with domestic detail and compelling characters.
A film adaptation starring Saoirse Ronan is out on 6 November – we can't wait.
Juanita Coulson
BELONGING by Umi Sinha (Myriad, £8.99; offer price, £8.54)
Sinha's debut novel is a beguiling tale of love, mystery, race, identity and the importance of homeland. From the dawn of the British Raj to the broken new world after the First World War, it explores the interweaving lives of three generations.
Henry Langdon seeks the truth about his origins, while his daughter in England longs to return to India and to the family she loved. Her only link to that life is the letters her grandmother sends. Sinha's masterful storytelling and powers of sensual description transcend both history and time.
Helena Gumley- Mason
---
The Lady Bookshop
Order by phone 0843-060 0035 Calls cost 7p per minute, plus your telephone company's access charge.
Online
www.theladybookshop.com
By post Send your cheque, payable to The Lady Bookshop, to: The Lady Bookshop, PO Box 69, Helston TR 13 OTP