OUT NOW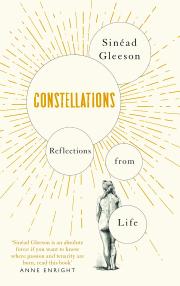 CONSTELLATIONS by Sinéad Gleeson
'Empirically speaking, we are made of star stuff. Why aren't we talking more about that?' It's a good question, one that serves as an epigraph to this outstanding collection of essays on the subject of 'life in a body' by Irish author Sinéad Gleeson. Yet as Gleeson herself notes, we often only stop to think about the miraculous vessels we inhabit when they begin to break down and go wrong.
For Gleeson, that happened first at the age of 13. A diagnosis of monoarticular arthritis resulted in numerous hospital stays, a trip to Lourdes, crutches, operations. But there was more to come: 20 years later and just six months after getting married, she was diagnosed with leukaemia.
However, Gleeson isn't interested in bemoaning her fate. Quite the reverse: 'Without those experiences, I would not be a person who picks up those shards and attempts to reshape them on the page.'
Moving from the art of Frida Kahlo and Tracey Emin, to the gendered mythology of 'the adventurer', to the 2018 Irish referendum on abortion, the pieces in this powerful, wide-ranging and formally innovative collection are illuminating, moving and timely. Our fragile bodies tell our stories, Gleeson reminds us, but the stories we tell need not be constricted by them.
Stephanie Cross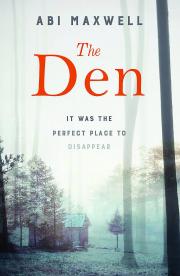 THE DEN by Abi Maxwell
This coming-of-age story, set in the present day and in the 1850s, is told from the perspective of two sets of sisters who become ostracised from their New England town. The contemporary storyline revolves around Henrietta and Jane, aged 15 and 12, the product of absent parents, and their solitary life in a farmhouse. Maxwell's prose brilliantly conveys their adolescent angst and survival instincts, and the compromise to their bond after Jane spies on Henrietta's trysts with a local boy, and later with a married doctor. There is also a sense of mystery, after Henrietta becomes pregnant and vanishes, leaving Jane to ponder her whereabouts.
Woven into the text are references to a folktale of people turning into coyotes, and the siblings learn of a den where a woman named Elspeth lived in the 1800s. This introduces the story of Elspeth and her sister, Claire, which Maxwell parallels with Henrietta and Jane, often shifting between the four women and their narratives. Echoing the former story, Elspeth leaves Scotland for America and vanishes, and Claire is left trying to find her.
Never predictable or repetitive, Maxwell's luminous prose sets a scene of restless women making their own way in a restrictive society – and suffering the consequences. Perfect for fans of The Roanoke Girls and The Virgin Suicides: a satisfying page-turner.
Lyndsy Spence
---
PAPERBACKS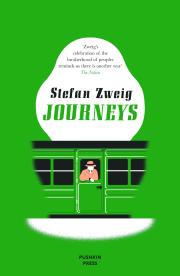 JOURNEYS by Stefan Zweig, translated by Will Stone
Stefan Zweig (1881-1942) is best known for his acclaimed autobiography The World of Yesterday, a lament for the golden age of a Europe destroyed by two World Wars. He spent much of his life exploring the Continent by train, visiting editors and friends, whilst escaping the depression that engulfed him at home. This book whirls us from Bruges in 1900 to Ostend, then a glittering seaside resort with horse races, concert halls, casinos, gambling aristocrats and mistresses galore (so unlike the dismal town it is today).
And on to lush, sensual Seville with 'balconies trailing flower garlands' and fierce, dark-eyed women wearing 'billowing mantillas'. In contrast, languid 'Tuscany blooms its eternal springtime across time and Venice dreams its colourful dream'.
A fascinating glimpse into interwar Europe that still feels fresh today.
Rebecca Wallersteiner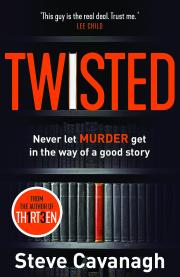 TWISTED by Steve Cavanagh
Thriller-writer Steve Cavanagh has been hailed as 'the real deal' by master of the genre Lee Child, no less. His latest novel shows it's well-deserved praise. Following his popular Eddie Flynn series and bestseller Thirteen, it is a fast paced and surprising thriller: a stand-alone story about the unveiling of the identity of the writer JT LeBeau, set in America. Crucially, there is no one alive who knows who JT LeBeau really is, and anyone who endeavours to uncover the mysterious author's identity doesn't survive for long. This is a suspenseful, complex and addictive novel. While minor details are sometimes dwelt on for longer than necessary, you will not want to put this down.
Helena Gumley-Mason
---
COFFEE TABLE BOOK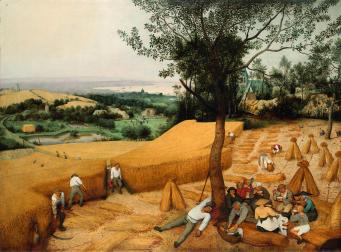 LOOK AGAIN: HOW TO EXPERIENCE THE OLD MASTERS by Ossian Ward
'About suffering they were never wrong, the Old Masters,' wrote WH Auden in his poem Musée des Beaux Arts, before going on to describe Brueghel's Icarus. But while their artistic merit is a truth universally acknowledged, when did you last look, really look, at one of the Old Masters' works? Many contemporary viewers are put off by the seeming remoteness of such paintings, buried in centuries of history and academic theory but, Ward argues convincingly, this needn't be the case. Drawing on John Berger's Ways of Seeing, he proposes a fresh way of experiencing these works: a more participative, immersive and holistic way of relating to art. A thought-provoking and gorgeously illustrated book, striking the right balance between technical knowledge and accessibility. JC