Book Reviews: 30 June
OUT NOW
EXQUISITE by Sarah Stovell (Orenda Books, £8.99)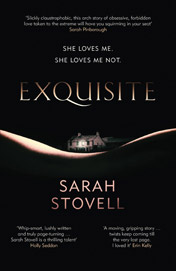 On the surface, a deceptively simple literary thriller about obsessive passion between two women, but this debut novel is more satisfyingly complex than that: the prose is assured, the plot structure is tightly and effectively controlled, while the characterisation of the two protagonists is quite extraordinary.
Tension oozes out of every page, and the two women's voices dovetail very cleverly as they take turns in order to tell their side of the story, so that the reader is left with no choice but to keep on eagerly turning each page, culminating in an edge-of-the seat denouement and a near-perfect ending.
Bo Luxton is a successful, seemingly happy, bestselling author with an apparently ideal life in the Lake District with her husband and two young daughters. Alice Dark is a young woman whose life is a mess, but who knows that she wants to be a writer. So the two meet on a course that Bo is teaching, and the friendship they develop quickly escalates into something far deeper and more sinister.
The pace of the novel never wavers and the reader becomes gripped by the unfolding drama of this psychological thriller – with characters that linger on in the mind long after the book has been laid down. This is 2017's answer to The Girl on the Train and it would make a brilliant film.
Julie Louise Hall
---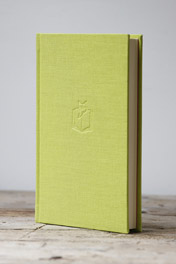 THE SECRET ORCHARD OF ROBERT ACKERLEY by Diana Petre (Slightly Foxed, £17.50)
Diana Petre was a natural writer and confidante to many. Born in 1912 to a bewitching woman named Muriel, she grew up knowing nothing of her mother's life except that she drank at night-time and had been a nurse during the two world wars, for which she was awarded an OBE. when Diana was 18, Muriel told her that the man that she had known as 'uncle' was actually her father.
This was Roger Ackerley, a banana merchant who was known as 'the banana king'. Before she had learned the truth, Diana had always felt ashamed, and had wondered whether Muriel was a divorcee – her only explanationfor this secrecy. But then Muriel vanished one day, leaving the children with an elderly housekeeper – to reappear, years later, when Diana was 10.
Without an ounce of self-pity, and in witty and engaging prose, Diana attempts to piece together her mother's mysterious past, while also confronting her own demons. What we are presented with is a portrait of muriel, a woman who had suffered greatly for falling in love with the wrong man, but who had the conviction to live as she pleased. An inspiring read that brings an unlikely heroine back to life.
Lyndsy Spence
---
BOOK OF THE WEEK
Of man and beast
ONE MAN AND A MULE by Hugh Thomson (Preface, £20)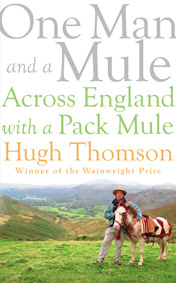 In 1879, Robert Louis Stevenson published a volume entitled Travels with a Donkey in the Cevennes. 'The great affair is to move; to feel the needs and hitches of our life more clearly,' Stevenson wrote. It's this sentiment that motivates Hugh Thomson to attempt his own quest, replacing France with a coast-to-coast crossing of England, and Stevenson's donkey with Jethro, a soulful-eyed, slightly overweight mule.
Jethro, it should be said, is no humble beast of burden: Thomson ends up shouldering most of his gear himself as Jethro deigns to wear only the most miniscule of saddlebags. Moreover, he is soon outdoing his handler in terms of social media likes. But in spite of his star billing, it soon becomes clear that Jethro isn't the real focus of this book. Instead, Thomson is more interested in his own species, and the cast of colourful characters he encounters range from a fell-running dynasty to a host of PVC-clad Goths. (Thomson arrives in Whitby just as its annual Halloween Goth Festival is getting going.)
Female voices are noticeably few and far between – an octogenarian equestrienne and 'the Yorkshire shepherdess' Amanda Owen are rare exceptions – but Thomson's gently blokeish bonhomie is never less than diverting, and his gently meandering account the ideal easy-going beach read.
Stephanie Cross
---
COFFEE TABLE BOOK
THE MOST POPULAR ART EXHIBITION EVER by Grayson Perry (Particular Books, £16.99)
Artist Grayson Perry is famous for wearing dresses as his playful alter ego Claire – and redefining the way we think about pottery, art and masculinity. Accompanying his exhibition (of the same mischievous title) at the Serpentine Gallery, this vibrantly illustrated book explores his favourite themes: his childhood, marriage, cross-dressing, politics and how art can help ordinary people in these uncertain times. His seductively beautiful Grecian urns and tapestries feature the things that matter most to him – his wife, mother, daughter, motorcycle and teddy bear.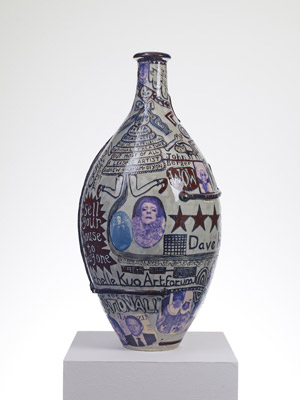 Look out for HM The Queen, Nigel Farage, Winston Churchill and Marmite on his 'Leave' pot and the artist's wife, Shakespeare, Obama, Ghandi and the late MP Jo Cox on the 'remain' one, while a marriage shrine frames a wooden Mr and Mrs Perry holding hands. A fun read for Perry fans. Rebecca Wallersteiner
---
PAPERBACKS


THE HANDMAID'S TALE by Margaret Atwood (Vintage, £8.99)
Reissued to coincide with Channel 4's excellent adaptation, Margaret Atwood's dystopian novel feels more relevant than ever. The faster-paced, more explicitly violent television series is set in present day America, with modern items such as smartphones and the internet, but the novel was written in 1985, when Ronald Reagan was the US president and marital rape was still legal across much of the country. It is a warning about the dangers of political and religious extremism – showing how a country can become unrecognisable almost overnight. Atwood takes us into a modern Orwellian nightmare: women have become enslaved as surrogate breeders for the wives of the ruling elite, who are all barren; dissenters are brutally executed, and the ominous 'eyes' – agents of the oppressive regime – are present everywhere. We live in strange, unpredictable times with the 'not so ordinary becoming ordinary': this haunting novel now seems scarily prophetic. Bleakly compelling and chilling, but with a redemptive twist. RW
THE HOUSE OF BIRDS by Morgan Mccarthy (Tinder Press, £8.99)
Using dual narratives and time frames, this book follows Oliver and Kate, whose lives are forever changed when she inherits an old family estate and he quits his job to prepare the house for sale. It is then, through Oliver's discovery of an old diary, that the diary's author is brought to life as the narrative shifts to the 1920s. Writing in an engaging style, McCarthy effortlessly brings her characters together to explore their complex relationships, and how the past continues to haunt them. A slow burner with an unexpected end, it is a captivating read. LS
---
THE LADY'S RECIPE READS
Flavours of the Mediterranean bring your holiday into your kitchen. By Juanita Coulson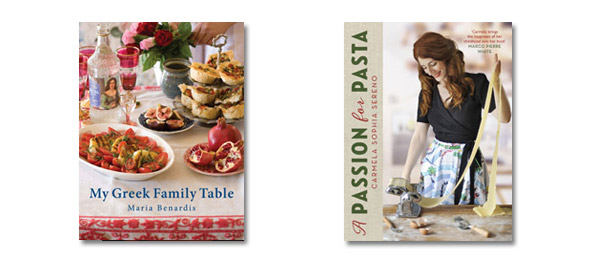 A PASSION FOR PASTA by Carmela Sophia Sereno (Robinson, £20)
)
If you are a carb-fearing dieter in pursuit of a beach body, look away now. For the rest of us, this is a treat. In her spirited paean, the British-born food writer of Italian descent quotes Fellini: 'life is a combination of magic and pasta'. The real magic is how a simple mixture of flour and water has transubstantiated into an iconic staple. Pasta can be all things to all people: comfort food, student eats, indulgent feast – and to italians: family and home. Carmela takes us through the italian regions and their distinctive dishes: mandille di seta with pesto from liguria, Puglia's orecchiette with turnip. There is a history of pasta and a recipe for making your own fresh egg dough – although good-quality dried pasta is also recommended. Moreish.
MY GREEK FAMILY TABLE: Fresh Regional Recipes by Maria Benardis (Countryman Press, £24)
A family memoir and love letter to Greece, this beautifully illustrated book oozes charm – not to mention brilliant recipes for salads and mezze. They conjure up lingering lunches on a Greek island: barley, pomegranate and walnut salad; figs with anchovy fillets; sea urchins. They are interspersed with stories of Benardis' grandparents in kalamata (famed for its olives) and her early years with her grandmother on Psara – a formative period when she fell in love with the place's food, traditions and people. There is a chapter on the medicinal properties of many ingredients, with references to the ancient Greeks. A heart-warming, evocative read – and delicious dishes that won't pile on the pounds.
Tweet us your recipe reads @TheLadyMagazine using #ladyrecipereads