Book Reviews: 5 September
OUT NOW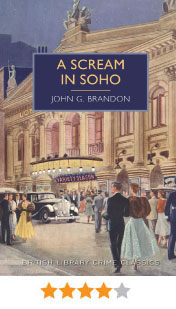 A SCREAM IN SOHO by John G Brandon (British Library Publishing, £8.99; offer price, £8.54)
First published in 1941, Brandon's wartime thriller has been reissued as part of the British Library Crime Classics series.
Woken from his bed by a scream, Detective Inspector MacCarthy must pit his wits against the machinations of a ring of German agents determined to do in anyone who attempts to stop them stealing secret war plans. Cunning detectives and chirpy cockneys confront a colourful cast of evil Teutons, Italian gangsters, transvestites and a bellicose dwarf. No cliché is left unturned in this fast-paced novel, written in gloriously politically incorrect language, and following the plot requires a serious suspension of disbelief – but it is a real guilty pleasure.
Stephen Coulson
---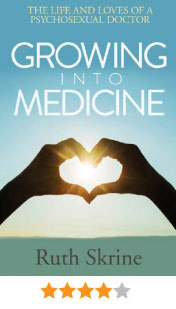 GROWING INTO MEDICINE: THE LIFE AND LOVES OF A PSYCHOSEXUAL DOCTOR by Ruth Skrine (Book Guild Publishing, £10.99; offer price, £9.89)
At a time when the role of women in the workplace was being transformed, Skrine, the daughter of two doctors, was encouraged to follow in her parents' footsteps. After graduating in 1953 and working in general practice, she became fascinated with the way medicine was changing. She went on to study family planning and psychosexual medicine.
Here she shares the challenges encountered with her patients, and the personal obstacles she overcame before excelling and fi nding her true purpose within this specialism. A profound and enjoyable memoir highlighting the development of psychosexual medicine through the decades.
Patricia Marie
---
OF THINGS GONE ASTRAY by Janina Matthewson (The Friday Project, £12.99; offer price, £11.69)
An elderly woman awakes to find the front wall of her house has gone missing. This is the unsettling opening of Matthewson's quirky set of interconnected stories, set in a world where whole buildings, piano keys and even a person's sense of direction can vanish overnight.
Short chapters follow the trail of various characters and their baffl ing losses, in a narrative that flirts with allegory and magical realism but commits to neither. Although some of the characters are undoubtedly engaging, others are hard to believe in, with dialogue that feels stilted and unnatural. Still, Matthewson's strong suit is conveying a sense of alienation beneath the surface of everyday settings, and there are moments of inspired originality and warmth.
Unusual objects going astray as a metaphor for deeper losses is a good premise, but the writing – overly colloquial, slightly careless in places – doesn't quite deliver. The narrator lacks a consistent voice, and the intertwined plots feel contrived. A good idea that is poorly served by its execution.
Juanita Coulson
---
BOOK OF THE WEEK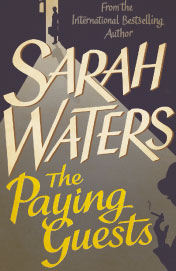 When needs must… THE PAYING GUESTS by Sarah Waters (Virago, £20; offer price, £17)
It is a testament to Waters's talent that, 100 pages into her latest novel, although barely anything had happened, I was still glued to the page, gripped by the three main characters and the circumstances that throw them together.
Set in London in 1922, it tells the story of a young working-class couple, the Barbers, who in a socially unprecedented turn of events move into the family home of upper-class spinster Frances and her mother. With the death of her father and brothers, Frances finds herself in reduced circumstances, so she must do the unthinkable: open her house up to these social outsiders.
Like Waters's previous works The Night Watch and The Little Stranger, this is a slow burner. It's dripping with description, with every detail meticulously yet subtly pointed out to the reader – hinting that it might be of consequence in the events that unfold later.
With a plot line that would have been implausible before the First World War, it highlights how the con… ict a† ected every echelon of the class system, igniting irreversible changes across Britain. The initially uncomfortable meeting across the class divide provides a perfect backdrop of friction and suspense, which builds to a shocking climax. An accomplished and multilayered tale.
Lilly Cox
---
COFFEE TABLE BOOK
HORST: PHOTOGRAPHER OF STYLE edited by Susanna Brown (V&A Publishing, £40; offer price, £36)

In a glittering career spanning six decades, photographer Horst P Horst (1906-99) produced an impressive range of influential images that, as Brown says in her introduction, 'transcend fashion and time'.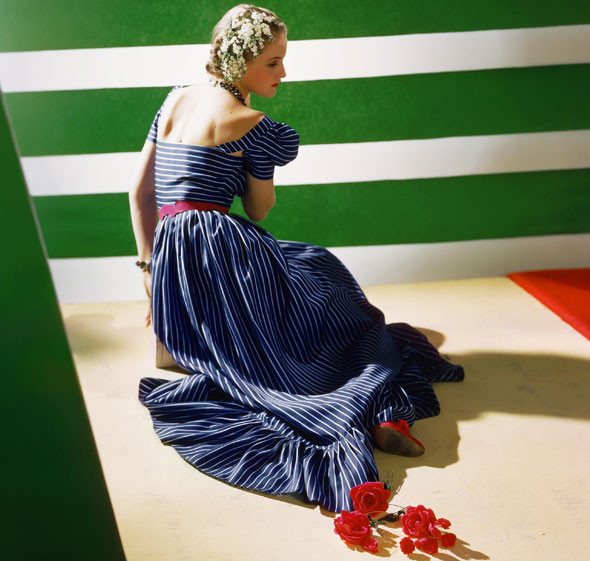 With a foreword by Anna Wintour, editor-in-chief of American Vogue, and contributions by a stellar cast of experts, this elegant book explores Horst's life, work and wide-ranging influences. From his instantly recognisable Vogue covers and celebrity portraits to his Patterns From Nature series of abstracts and little-known travel photography, this is a strikingly stylish visual journey.
JC
---
PAPERBACKS

REVENGE by Yoko Ogawa (Vintage, £7.99; offer price, £7.59)
Reading Ogawa's stories is like walking into a vivid dream, the sort that has you reaching for the notepad the next morning. But not everyone can record the intricacies of the uncanny with such skill.
The 11 tales in Revenge are all selfcontained, but they also interconnect in unexpected ways, often through a haunting image: an abandoned post offi ce stacked full of kiwis; a mutant carrot that looks like a hand.
Characters get lost in seemingly ordinary small-town landscapes, only to stumble into surreal scenes that somehow embody their own anxieties: on her way to confront her husband's mistress, a woman strays into an immaculate garden where a Bengal tiger is dying in the arms of its elderly keeper. Such genre-shifting sleights of hand create a compelling tension: you are never sure when the thin ice of realism might crack. Ogawa's work has drawn comparisons with Murakami's, but there are echoes of Cortázar here, too.
Tightly constructed, these stories also pack a surprising emotional punch. A darkly moving, dazzling and intelligent book.
JC
TORCH by Cheryl Strayed (Atlantic Books, £8.99; offer price, £8.54)
After a bad marriage, local-radio-show host Teresa builds a new life with her children and a loving new husband. But at only 38, she faces new diffi culties when she is diagnosed with terminal cancer. The author of bestselling memoir Wild gives a moving fi ctionalised account of her mother's fi ght with the disease: a thoughtful, emotionally honest exploration of illness, fear and forgiveness.
Joelle Jeff eris
---
ALSO ON THE SHELF
SMALL ISLAND by Andrea Levy (Tinder Press, £8.99; offer price, £8.54)
Ten years since it was fi rst published, with millions of copies sold, Levy's awardwinning novel about immigration, war and prejudice gets a special anniversary re-release. This powerful account of the Jamaican immigrant experience is one to reread time and again.
JJ
---
3 GREAT BOOKS: SET IN COUNTRY HOUSES

BRIDESHEAD REVISITED by Evelyn Waugh
HOWARDS END by EM Forster
MANSFIELD PARK by Jane Austen
---
AUDIO BOOK OF THE WEEK
A HOUSE OF KNIVES by William Shaw (Whole Story Audiobooks, £25.52; no offer price)
In the evocatively portrayed setting of 1968 London, Detective Sergeant Breen faces a death threat and two very diff erent murder cases: a politician's son and a tramp. Murder mystery meets Swinging Sixties.
JC
---
MIND THE HERE AND NOW
With so many books on mindfulness to choose from, where should we start? Joelle Jeff eris picks three of the best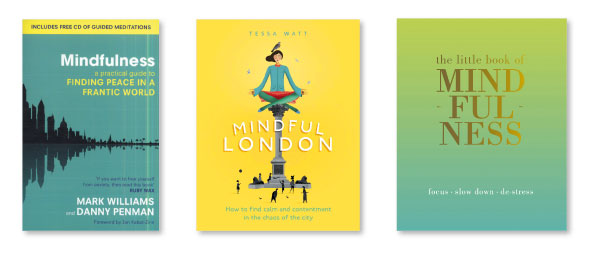 The phone rings, your inbox is bursting, that deadline looms and it's nearly time for the school run. You can barely hear yourself think. With the rush of modern life, fi lled with confl icting demands for every minute of the day, maybe it's time to slow down and be more aware of the present moment.
This is the concept behind 'mindfulness', a form of meditation that has roots in ancient Buddhism but has become the latest buzzword in health and wellbeing. Its proven benefi ts include reduced stress levels and enhanced concentration.
The bestseller Mindfulness: A Practical Guide To Finding Peace In A Frantic World, by Prof Mark Williams and Dr Danny Penman (Piatkus, £13.99; off er price, £11.69), is just the tip of a mountain of books aimed at helping us relieve anxiety and fi nd inner peace.
Mindful London: How To Find Calm And Contentment In The Chaos Of The City, by Tessa Watt (Virgin Books, £12.99; off er price, £11.69), features practical techniques to take the stress out of commuting, and directs the reader to specifi c locations in the capital that are conducive to achieving inner peace.
More generally, The Little Book Of Mindfulness, by Tiddy Rowan (Quadrille Publishing, £4.99), is for anyone looking to achieve a clearer mind and a lightened spirit. A collection of exercises includes suggestions such as taking time to focus by watching the second hand of a clock for a whole minute. These techniques are interspersed with inspiring quotes about the benefi cial eff ects of mindfulness.
---
THE LADY BOOKSHOP
Order by phone 0843-060 0035
Online
www.theladybookshop.com
By post Send your cheque, payable to The Lady Bookshop, to: The Lady Bookshop, PO Box 69, Helston TR13 OTP