OUT NOW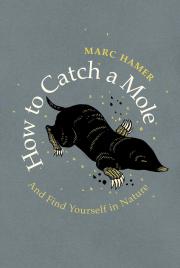 HOW TO CATCH A MOLE by Marc Hamer
No, the title is not a metaphor – this book really is about catching moles. It also sparked a bidding war at last year's London Book Fair, for reasons that are easy to understand.
Marc Hamer left home at the age of 16. For the next 18 months he walked during the day and slept in hedgerows at night. Eventually he got a job on the railways; later he studied fine art. But much of Hamer's working life has been spent as a gardener, assuaging other gardeners' demands for green and hillock-free lawns.
Mole catching is not a job that Hamer enjoys. He has been a vegetarian for 40 years. But the flipside of his profession, and of his experience of rural homelessness, is a profound respect for, and understanding of, the natural world.
Hamer may lack the lyricism of other contemporary nature writers, but the wisdom contained in his elegiac and intensely moving book doesn't need embellishing. There is much fascinating natural history and folklore here, but it's the author's calm acceptance of his lot, hard as it has sometimes been, that is most memorable.
Stephanie Cross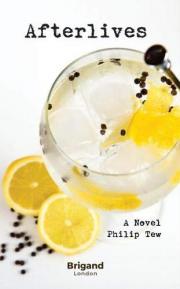 AFTERLIVES by Philip Tew
After many years at the coalface, dedicating his efforts to academic and scholarly criticism, Tew has embarked on a career as a writer of novels. His entry to the world of creative writing (a term all too often referred to in terms of disparaging and formulaic 'reviewer- friendly' novels) is a refreshing and confident display which blends memoir and fiction.
Professor Jim Dent is world-wearied by his job, stuck in the middle of internecine conflict with an ageing and cantankerous father, a put-upon mother, and the possibility of a daughter he was never aware of, courtesy of a drunken indiscretion with a friend's partner. Throughout this picaresque romp, we are offered frequent insights into Dent's emotional and physical state, as well as his relationships with a whole range of eccentrics from all walks of life.
A true working-class intellectual to the last, Dent is the classic 'boy done good', making his way through the world. Afterlives will stay with the reader long after the final page has been turned. There are scenes in the book that are infused with tenderness, hilarity and a darkly comic streak. This is a deft debut from Philip Tew: memorable and touching, it leaves the reader waiting for more.
Martyn Colebrook
---
PAPERBACKS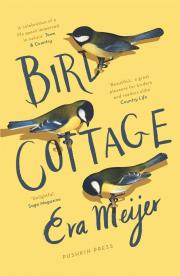 BIRD COTTAGE by Eva Meijer (translated by Antoinette Fawcett)
This charming book is a fictionalised account of the life of Gwendolen 'Len' Howard, a successful concert pianist in 1930s London, who gave it all up to devote herself to her greatest passion: birds. Howard moved to Bird Cottage in Ditchling, East Sussex, where she wrote two bestselling books, full of intriguing observations on her feathered friends. She gave individual names: Jacob perched on her shoulder as she typed; Baldhead the Great Tit was 'so tame he nestled in her lap all day long'; Twist, another unusual Great Tit who would 'give her a kiss when she asked her', and Star 'the cleverest Great Tit, who even learned how to count up to four'. Becoming increasingly reclusive, Howard let birds build nests in her bedroom 'using threads from her Persian rugs.' This bewitching book encourages us to see birds with fresh eyes. Read it to de-stress.
Rebecca Wallersteiner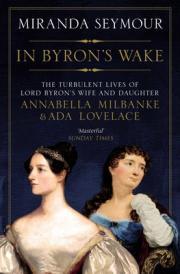 IN BYRON'S WAKE: The turbulent lives of Lord Byron's wife and daughter, Annabella Milbanke & Ada Lovelace by Miranda Seymour
This insightful biography offers a glimpse into the lives and minds of two complex and dynamic women, who could never really escape the poet's legacy. The book explores Milbanke's attraction to the notorious poet, and her struggles with her daughter, 'controlling and encouraging the Byronic side of her vivid personality'. Ada, who died at 36, spent most of her short life 'trying to live up to her mother's high expectations while striving to compete against a father who increasingly haunted her imagination'. Both were trailblazers – one became a progressive Victorian reformer, the other a mathematician whose work with Charles Babbage helped to prepare the way for computers. Seymour brings their stories to life with zeal, sensitivity and understanding.
Elizabeth Fitzherbert
---
COFFE TABLE BOOK
THE SEA JOURNAL: SEAFARER'S SKETCHBOOKS by Huw Lewis-Jones
A place of wonder and terror, the sea has gripped our imagination since time immemorial. Mankind's quest to understand and explore it never ceases. Spanning centuries, these biographical stories of seafarers vary from big names like Sir Francis Chichester to lesser-known ones. Each one is accompanied by sketches, paintings and log-books: magnificent first-hand accounts of the thrills and spills of sea exploration. Intricate hand-drawn maps sit alongside exotic marine life and seascapes. Standing out is the Japanese artist Kumataro Ito's vibrant sea-slug pictures: drawn quickly on rice paper, each one is a mini-masterpiece. 'Inside sea journals we can glimpse marvels,' writes the oceanographer Don Walsh, and marvel we do. EF