Book Reviews: 9 June
OUT NOW
The Unfinished Palazzo: Life, Love and Art in Venice by Judith Mackrell (Thames & Hudson, £19.95)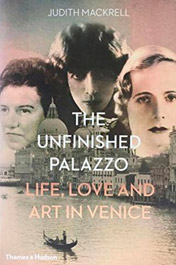 A city floating in the sea, where stone dissolves into water and light: for centuries venice's magical beauty has enchanted travellers. This book tells the story of three eccentric, wealthy women – Luisa Casati, Doris Castlerosse and Peggy Guggenheim – who became bewitched by the same decaying venetian building, the Palazzo Venier. Built in 1750 for a prominent family, it was abandoned with only one storey completed.
Each woman made the 'unfinished Palazzo' a stage on which to realise her artistic or social ambitions. Luisa Casati, the lover of poet D'Annunzio, hosted glittering parties there. Flanked by her nubian servants, draped with a boa constrictor and leading a pet cheetah, she presented her guests with a golden rose enclosing a vial of perfume. Hundreds of Lalique crystal torches illuminated the revellers. Hedonistic Doris Castlerosse (great-aunt of Cara Delevingne) entertained film stars and royalty, including Douglas Fairbanks, Noël Coward and the young Prince Philip. 'With her riotous jazzy sunglasses and her cherished lapdogs, Peggy Guggenheim was the last "female doge" of venice,' writes Mackrell. The last in the trio of chatelaines, Guggenheim turned the Palazzo into a museum to house her extensive art collection – and so it remains today.
A hugely entertaining read, which captures the glamour of these rebellious women, whilst revealing their insecurities.
Rebecca Wallersteiner
---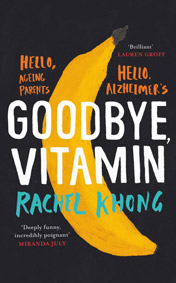 Goodbye, Vitamin by Rachel Khong (Simon & Schuster, £12.99)
Documenting the ravages of Alzheimer's and its consequences on family life is never an easy task, but Rachel Khong embraces the challenge in her debut novel, with a subtle mix of humour and reflection. Ruth, a newly single thirtysomething whose life is falling apart, is asked by her mother to help care for her father, who is in the early stages of the disease. So begins a journey into the darkest recesses of this intractable condition.
Her father's decline is slow and painful. At times, the author describes her life in flat tones, aptly reflecting the relentless monotony and exhaustion of daily domestic and caring chores. But there are also moments of tenderness, like a retreat into childlike banter, and distressing incidents, including a police visit after a semi-naked Dad is found on a park bench.
There is clutching at straws (frantic searches for jellyfish, which are said to alleviate the onset of the disease), and violent emotional outbursts. 'In a matter of days, the condition can go from being manageable to scary,' as one doctor says. Khong tackles this difficult subject matter with sensitivity and insight. An engaging, and surprisingly uplifting, read.
Elizabeth Fitzherbert
---
BOOK OF THE WEEK
His Majesty's pleasure

Six Tudor Queens: Anne Boleyn: A King's Obsession by Alison Weir (Headline Review, £18.99)
The second book in this spellbinding series offers a nuanced portrait of Henry VIII's famously 'beheaded' wife Anne Boleyn. Weir follows Anne from the age of 11, when she leaves Hever Castle to be trained at the courts of Europe, through her marriage to King Henry VIII to her trial and execution.
Telling the story from her protagonist's point of view, Weir writes in a way that appeals to the modern reader, while keeping a sharp eye on historical facts, and portraying Anne as entirely relatable, despite her extraordinary circumstances.
She touches on sibling rivalry (her sister Mary Boleyn, a former mistress of the king, was much more beautiful), and the subplot of the Boleyn brothers and their dissatisfaction within their upwardly mobile family. Weir presents Anne as much more than a pretty, passive consort for Henry: she shows her manipulative side, her bravery in challenging the religious and social rules of the day, and her role at court. Her Anne is a woman who was not only fearless but also something of a feminist icon. The story of Boleyn has been told many times, and from many angles, but this could be the best adaptation so far. A cracking read – I can't wait for the third instalment.
Lyndsy Spence
---
COFFEE TABLE BOOK
The Art And History Of Calligraphy by Patricia Lovett (British Library Publishing, £25)
'There is nothing quite like writing with a newly cut quill on prepared vellum,' writes Lovett in her fascinating survey of European calligraphy. She is among the few who would know: an expert in the history of the art form, she is also a talented calligrapher.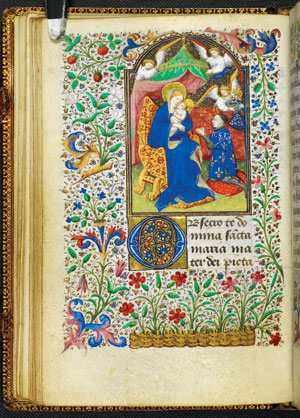 The book takes us from the scriptoria of the middle ages, where monks toiled to create beautiful pages for the glory of God, to the revival of the form, led by William Morris and contemporary calligraphy. Stunning illustrations showcase 77 examples from the British Library, from the richly gilt, eighth-century Stockholm Codex Aureus, to a dynamic artwork of a poem by Carol Ann Duffy. In our digital age, when even everyday penmanship is a rapidly disappearing skill, this is a book to treasure. JC
---
PAPERBACKS


Weeping Britannia: A Portrait of a Nation in Tears by Thomas Dixon (OUP, £12.99)
Emotional restraint, embodied in the stiff upper lip, is etched in the popular imagination as a defining trait of British character – think of the mass identity crisis at the public outpouring of grief after Princess Diana's death. But are public displays of tribulation really new and alien? Dixon sets out to debunk what he sees as a persistent myth in this scholarly but supremely engaging book. Through the stories of prominent individuals, he shows how the image of British people as stoic and undemonstrative was a product of imperial values in the late 19th and early 20th centuries. His subjects range from medieval mystic Margery Kempe, who deployed her uncontrollable crying fits as proof of holiness, to that very bastion of Britishness, Winston Churchill. An insightful cultural history, and an invitation to reassess our own perception of tears as a healthy emotional response: timely and thought-provoking. Juanita Coulson
The Crime Writer: A Novel by Jill Dawson (Harper Perennial, £12.45)
Jill Dawson is an expert at writing about factual people, but in a fictional way. The crime writer, a controversial story, is no exception: it is based on a period in american novelist Patricia Highsmith's life, when she lived in sussex, having an affair with a married woman called Sam. Although set in the sixties, a time of excitement and change, Highsmith is stuck in a rut of unfulfilled promises and secret meetings. But one night changes everything, and her life begins to imitate her crime novels. Multi-layered and complex, this brilliant novel will keep you in suspense until the last page. LS
---
THE LADY'S RECIPE READS
Inspirational recipes showing how vegetables can be so much more than an accompaniment. By Juanita Coulson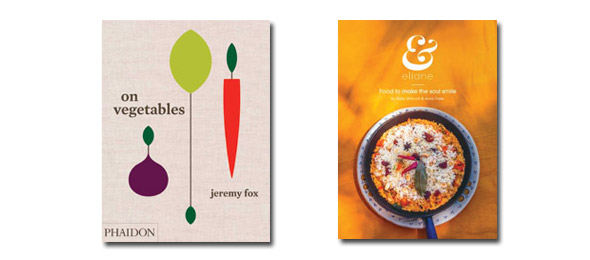 Eliane: Food to Make the Soul Smile by Rafia Willmott and Anna Fidler (Eliane, £25)
One of life's great pleasures is to come across a quietly brilliant new eatery that's affordable, outside London, hype-free and based on a well- considered ethos. Eliane, in Hungerford, Berkshire, is just such a find, serving food that's sustainable, healthy and suitable for a variety of dietary preferences. The first chapter, Heal, is 'a supercharged slant on creative dishes' with unprocessed ingredients, followed by Maintain, Indulge and Treat. On the indulgent side there is moreish carrot cake, courgette and cheese bake, and world-class brownies. Delicious food, beautifully presented – and you need worry no more about what to feed vegan, gluten-free (or just fussy) guests.
On Vegetables: Modern Recipes for the Home Kitchen by Jeremy Fox (Phaidon Press, £29.95)
Recreating restaurant dishes at home could be a daunting prospect when the chef is a darling of the La Culinary scene who made his name at Michelin- starred Ubuntu. But in his first cookbook, Jeremy Fox brings us recipes that, although sophisticated, are achievable for the amateur. In his hands, vegetables are raised from supporting act or stand-in to become the stars. Figs, celery, almonds and pickled grapes is a simple but elegant starter. King Trumpet mushrooms, potato purée, Puntarelle and Bordelaise will reward the extra effort and skill required with an impressive show-stopper. Variations on the theme of peas and pecorino are pure genius. This is foodie vegetarian heaven: nut roast be gone!
Tweet us your recipe reads @TheLadyMagazine using #ladyrecipereads