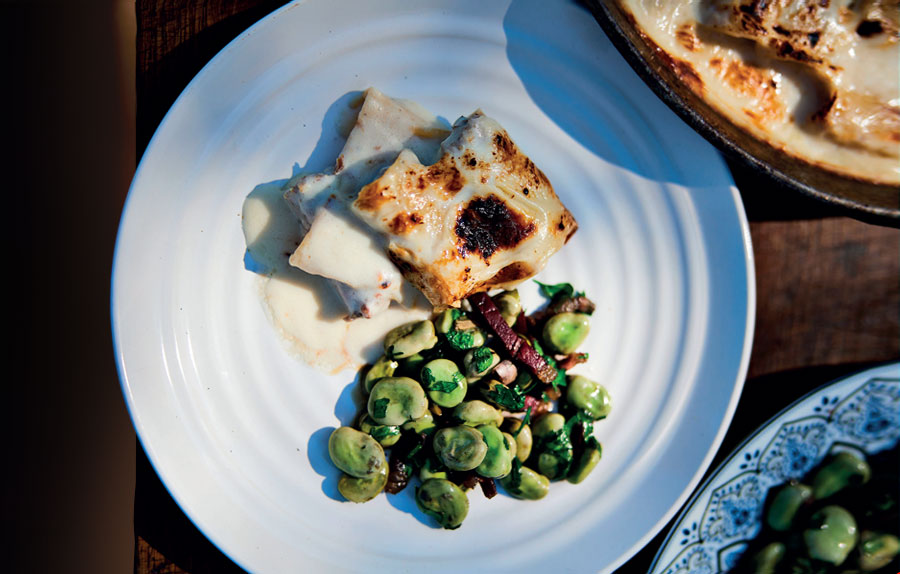 TV chef and presenter James Martin's latest book celebrates the wonderful regional cuisine of Spain
You might think of cannelloni as an Italian dish, but Catalan-style cannelloni are particularly popular in Barcelona and often enjoyed on Boxing Day, stuffed with the leftover meat from Christmas dinner. Here I've filled them with beef and pork mince and accompanied them with some broad beans flavoured with Spanish serrano ham and lardo.
SERVES SIX
1 onion, halved
3 cloves
1 litre full-fat milk
1 bay leaf
75g butter
75g plain flour
Grating of nutmeg
Sea salt and freshly ground black pepper
For the filling
1 tsp sea salt
1 tsp dried oregano
500g pork mince
500g beef mince
300g small cannelloni tubes
For the beans
100g serrano ham, cut into strips
100g lardo, cut into strips
50ml olive oil
2 garlic cloves, crushed
300g broad beans, podded
A few sprigs of flat-leaf parsley, chopped
1.
If you want to use a barbecue, heat it until the grill is hot and the coals are white. Preheat the oven to 180C/160C fan/350F/gas 4.
2.
To make a classic béchamel sauce, stud the onion with the cloves and heat the milk, onion and bay leaf until almost boiling. Reduce the heat and leave to simmer. Melt the butter in a medium saucepan over a medium heat, then add the flour and cook out for a minute. Slowly pour in the milk, whisking constantly until smooth. Season to taste, then add the nutmeg.
3.
Mix the salt, oregano and pork and beef mince together until well combined. Fill each cannelloni tube with the meat mixture and sit in a paella dish.
4.
Pour over the béchamel sauce, making sure all the cannelloni are covered. Bake in the oven for 30 minutes until hot and bubbling and cooked through.
5.
For the beans, in a small frying pan over a high heat, fry the serrano ham and lardo in the oil for three or four minutes until coloured and crisp. Add the garlic, broad beans and a splash of water and cook over a high heat for two minutes until all the liquid has evaporated and the beans are warmed through. Sprinkle with the parsley and serve with the cannelloni.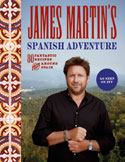 James Martin's Spanish Adventure 80 Fantastic Recipes from Around Spain, with photographs by Dan Jones, is published by Quadrille, price £27
---
Rather leave the cooking to the experts? We can find you the perfect candidate; from Housekeepers to Gardeners, Nannies to Carers, we source only the most exceptional candidates for your home.
The Lady, home of domestic recruitment now has three options to suit every need and budget. For more information and to get the ball rolling, SIMPLY CALL 020 7379 4717 OR EMAIL
recruitment@lady.co.uk