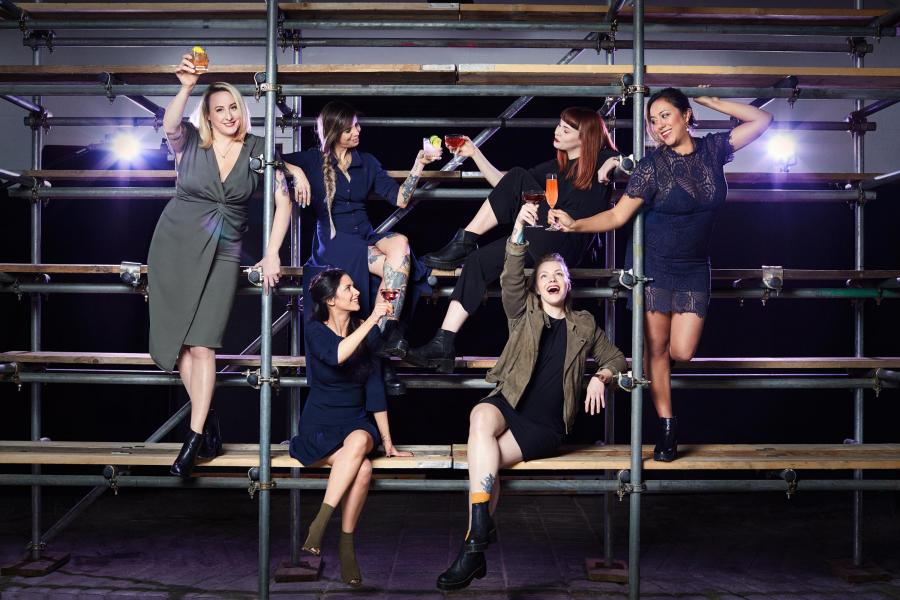 As International Women's Day is marked across the globe on Friday 8th March, Bacardi has teamed up with S.H.E. SUMMIT to herald inclusivity and diversity in the workplace and launched in the UK this week with their first European summit event, Spirit Forward. Six female brand ambassadors have collaborated to create limited edition cocktails to celebrate IWD 2019.
S.H.E. SUMMIT is the global leadership conference that celebrates and accelerates inclusive equality by connecting, educating and activating talent in the global workplace.
Lisa Jedan, Chair, S.H.E. SUMMIT LONDON and Vice President, Global Brand Communications, Bacardi-Martini Ltd
'Most people are surprised to learn that Bacardi is a family-owned company. Our culture is built around three F's: Family, Founder and Fearless. What better way to reflect these values than to create a platform that celebrates the women and men who are re-defining what it takes to lead and contributing to contemporary change that will drive a more diverse and inclusive society and workplace.'
Claudia Chan, CEO and Founder of S.H.E SUMMIT:
'I created S.H.E. SUMMIT to celebrate and accelerate inclusive equality by connecting, educating and activating talent in the global workplace. Our goal is that this event in London will inspire individuals and organisations to lead change in the world regardless of their position. Success requires maniacal positive thinking because it is a fact that we BECOME what we BELIEVE. Many people think that comes naturally to me but it doesn't coming from a Chinese immigrant family. I created a business and wrote a book centered around leadership, diversity, culture innovation because I've been personally so immersed in it over the years.'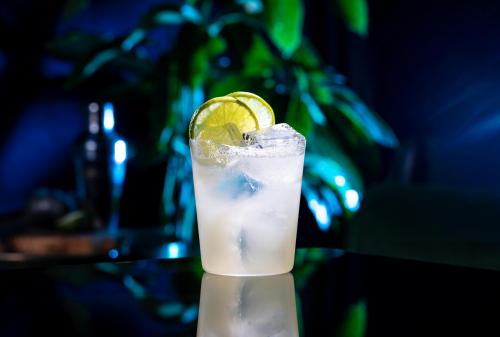 Ambre Morin, Grey Goose UK Ambassador: I'm really happy to be part of that industry which works as a supportive family, and it's awesome to see everyone more and more involved into equality. For a few years now, women and their voice has been rising within the industry and they are being recognised as experts. Working for The Bacardi group is a great opportunity, with the company having many programs ensuring equity and they encourage their employees to get involved as they bring it to life.
As Brand Ambassador for a drinks brand, there are of course both challenges and opportunities. The most important, no matter who you are, is to be passionate and your voice will be heard through your work.
Anna Sebastian, Bar Manager at The Artesian - The Langham
'We are very lucky at The Langham as we work in an environment where gender equality and equal opportunity is supported and driven forward. On a personal level, it is very important to have a strong mind set on this matter, I have found that it really helps to not allow any mental barriers to start with and if situations do arise it is about how we handle them. There are lots of amazing opportunities for women and men in this industry and it is amazing to see how supportive people are of initiatives. When we stop being asked "how it feels to be a woman" in the industry, will be the time when we will be able to stop talking about it, until then collectively it is our responsibility to drive this proudly forward.'
Sara Lecoyer - Bartender at The Langham
'As Anna said it's a real pleasure to be a member of the bar team at The Artesian because there is no difference between genders. Luckily, during my journey in the industry, I have never experienced the problem of inequality but I know that the problem exists. We are all aware of it and need to work together to do something about it.'