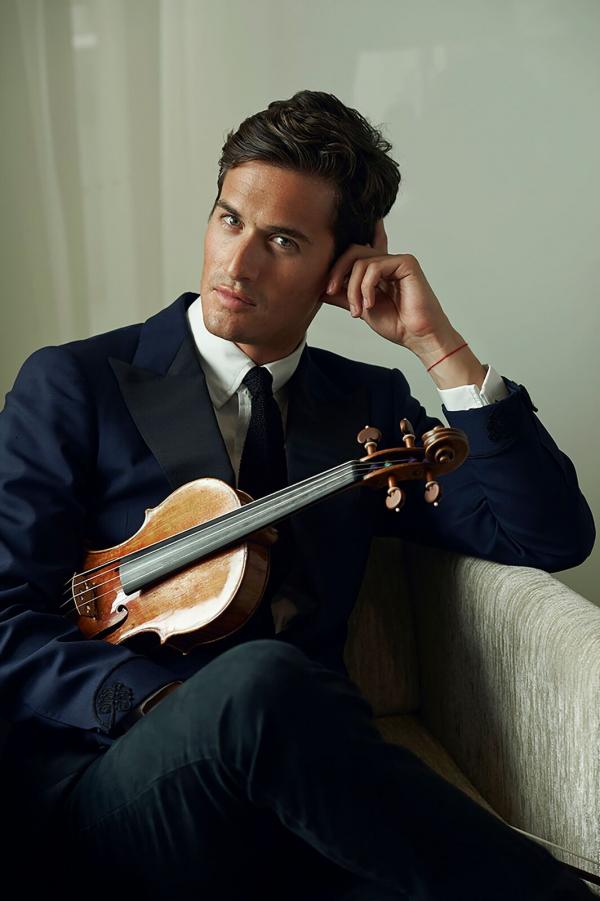 At only 32, Charlie Siem is one of today's foremost young violinists. He has garnered worldwide recognition, performing internationally with some of the world's finest orchestras and chamber ensembles. A great believer in supporting worthwhile causes with his work, Siem has performed and supported many admirable organisations; he is also an ambassador of The Prince's Trust. He is also a Visiting Professor at Leeds College of Music (UK) and Nanjing University of the Arts (China) and gives masterclasses around the world at top institutions such as the Royal College of Music (London), and the Accademia di Musica (Florence).
Charlie is passionate about bringing classical music to new audiences around the world and has previously been Artistic Director of The New Generation Festival in Florence which showcases new musical talent in its stunning open-air surroundings.
Siem has also modelled for numerous brands including Dior and Giorgio Armani, as well as gracing the pages of L'Uomo Vogue and fronting campaign for British menswear brand Dunhill, after being discovered during a performance in Cuba by Mario Testino.
Is it true that you discovered the violin at only three years old, after hearing Beethoven's Violin Concerto?
'Yes, I was totally moved by that piece and continue to be now. I am finally performing it for the first time in February.'
You are clearly a great role model for the younger generation and are passionate about making classical music more accessible to wider audiences. Do you have any more collaborations with modern/pop musicians planned?
'I never had those sorts of things planned as they have always been quite spontaneous. Who knows what the next collaboration could be...'
Do you think there is more interest in playing the violin from younger boys through your efforts?
'I hope both boys and girls!'
Do you get nervous? How do you manage nerves, if so?

'It varies but a certain amount of nerves is important. Managing high pressure is something that is always a challenge and needs to be constantly reinterpreted as every occasion is different, as am I.'
What are your favourite pieces of music to perform and in what place?
'It's not so much the place or the piece, actually. I have been surprised by music I hadn't felt that I had connected with initially, that then became incredibly rewarding in performance. I have learnt that the way things turn out can be very different to my expectations so I always have an open mind.'
When did you begin modelling and how does this fit around your professional violinist work – you must be super busy!
'I was first recruited for an Alfred Dunhill campaign in 2011 and have done a few others since then. It has never been more than a few days a year so not really much of a commitment and the last few years have been fashion free, in fact.'
You clearly do a great deal for charity as well – is this something that stems from personal experience or simply that you want to help?
'I think it goes hand in hand with being a musician to a certain extent. Music is about sharing and connecting with people and having a cause to attach to the event makes it all the more special. I have a few charities I like to support including the one that my concert at Cadogan Hall on the 5th February will be in aid of, Tucca, which provides care for children with cancer. The concert will also be in aid of The International Network for Cancer Treatment and Research and The Children at Risk Foundation.'
Do you have any top tips for young musicians or parents of young musicians?
'You can only find the energy to practice if you love it, so that is critical. Music is also about fun so if you don't enjoy it, you could be missing the point...'
On Tuesday 5th February 2019, Charlie will be taking to the stage at London's prestigious Cadogan Hall for a one-off charity concert in support of children and adolescents with cancer. To book tickets click here.