Choose Love Exhibition, 26th July – 1st August 2019 East Wing, Somerset House, London.
Mon, Tue, Sat & Sun 10.00 - 18.00
Wed-Fri 11.00 - 20.00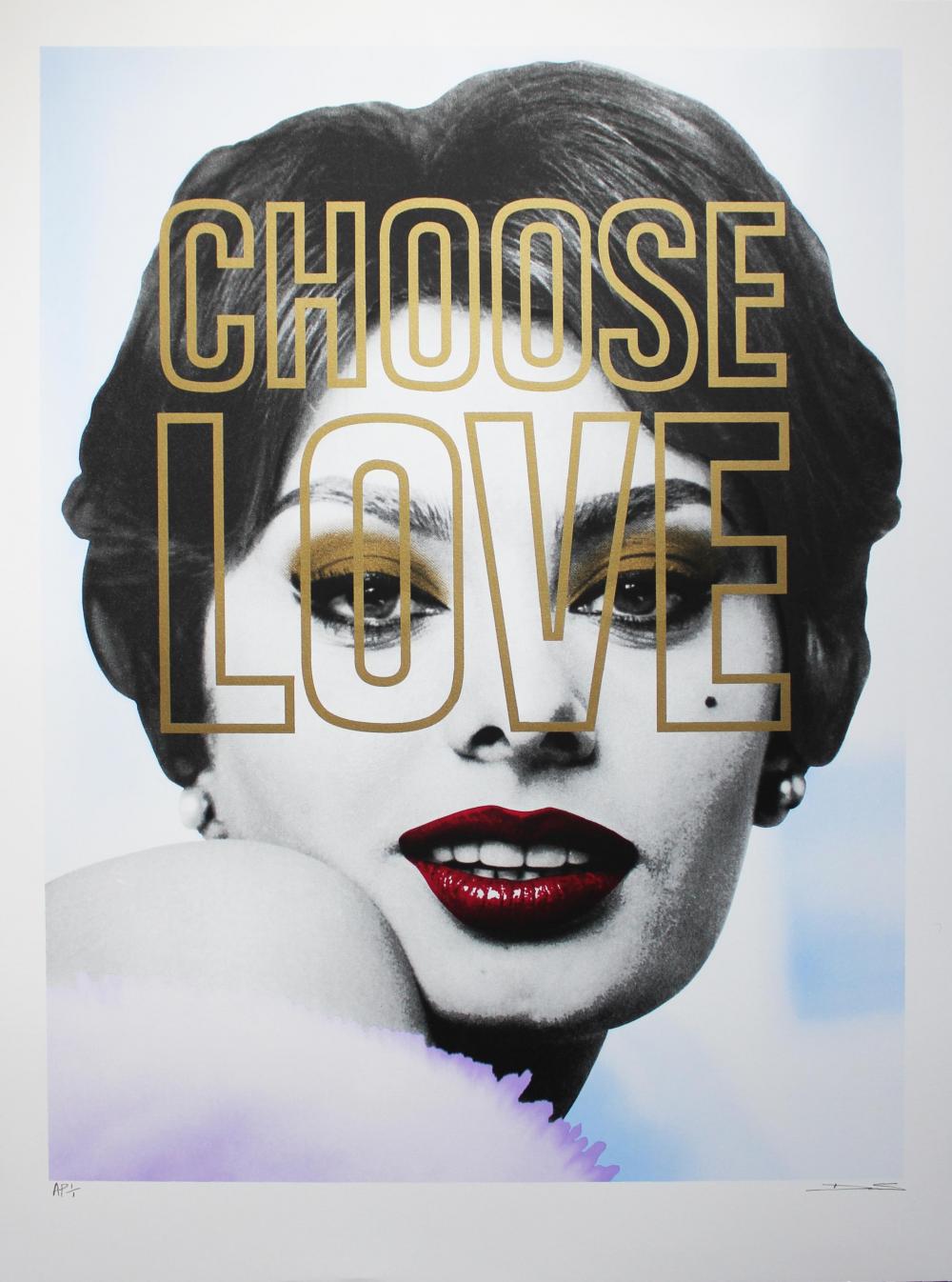 Print Club London are honoured to announce their second 'Choose Love' exhibition in collaboration with Help Refugees. London's acclaimed screen-printing studio Print Club London have been working with a selection of their favourite artists to produce a collection of works that will be exhibited at Somerset House. The exclusive limited edition screen prints and original hand finished artworks will be sold throughout the event with all profits directly supporting the amazing work of Help Refugees.
Over the last few months artists including Bob & Roberta Smith, Luke Edward Hall, Rob Ryan, Alexa Coe and Noel Fielding have been making their mark on the iconic 'CHOOSE LOVE' slogan originally created by Katharine Hamnett in the 1980's. From print making to collage and photography each artwork is a one off and completely unique in its design. Exhibition attendees will be given an exclusive preview and chance to purchase framed one-off prints which will later be sold via printclublondon.com.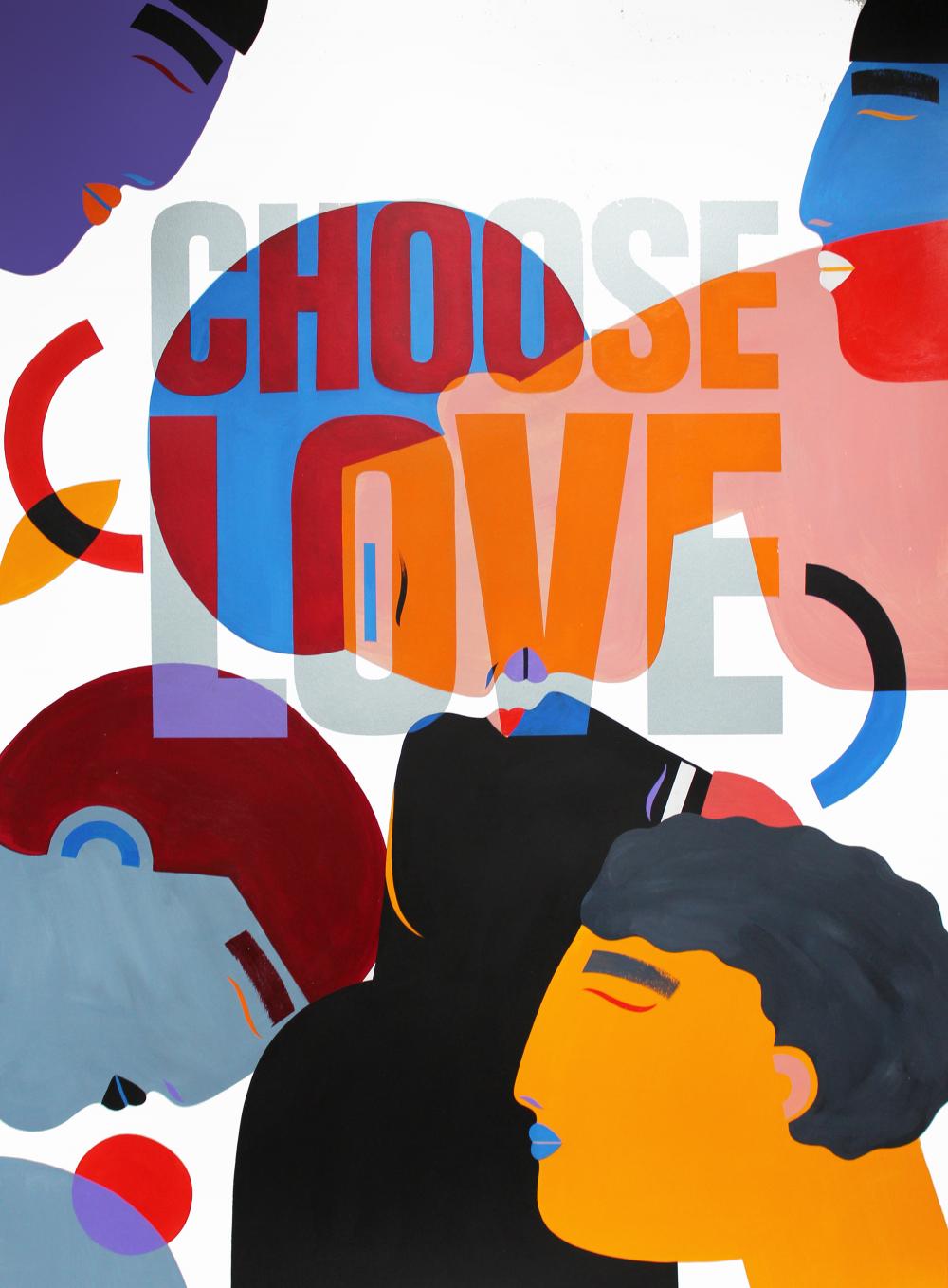 The 'Choose Love' exhibition at Somerset House marks the second year of this project curated by Print Club London. It has so far raised over £50,000 for the charity and seen artists Sir Anish Kapoor, Mr Bingo, Stanley Donwood and Mustafa Halusi contributing artworks to the project. Each piece will be available to buy throughout the exhibition, and then later via Print Club London's online gallery. Print Club London and Help Refugees hope the exhibition will be a huge success in not only raising awareness of the crisis but also much needed donations to improve the lives of refugees across Europe.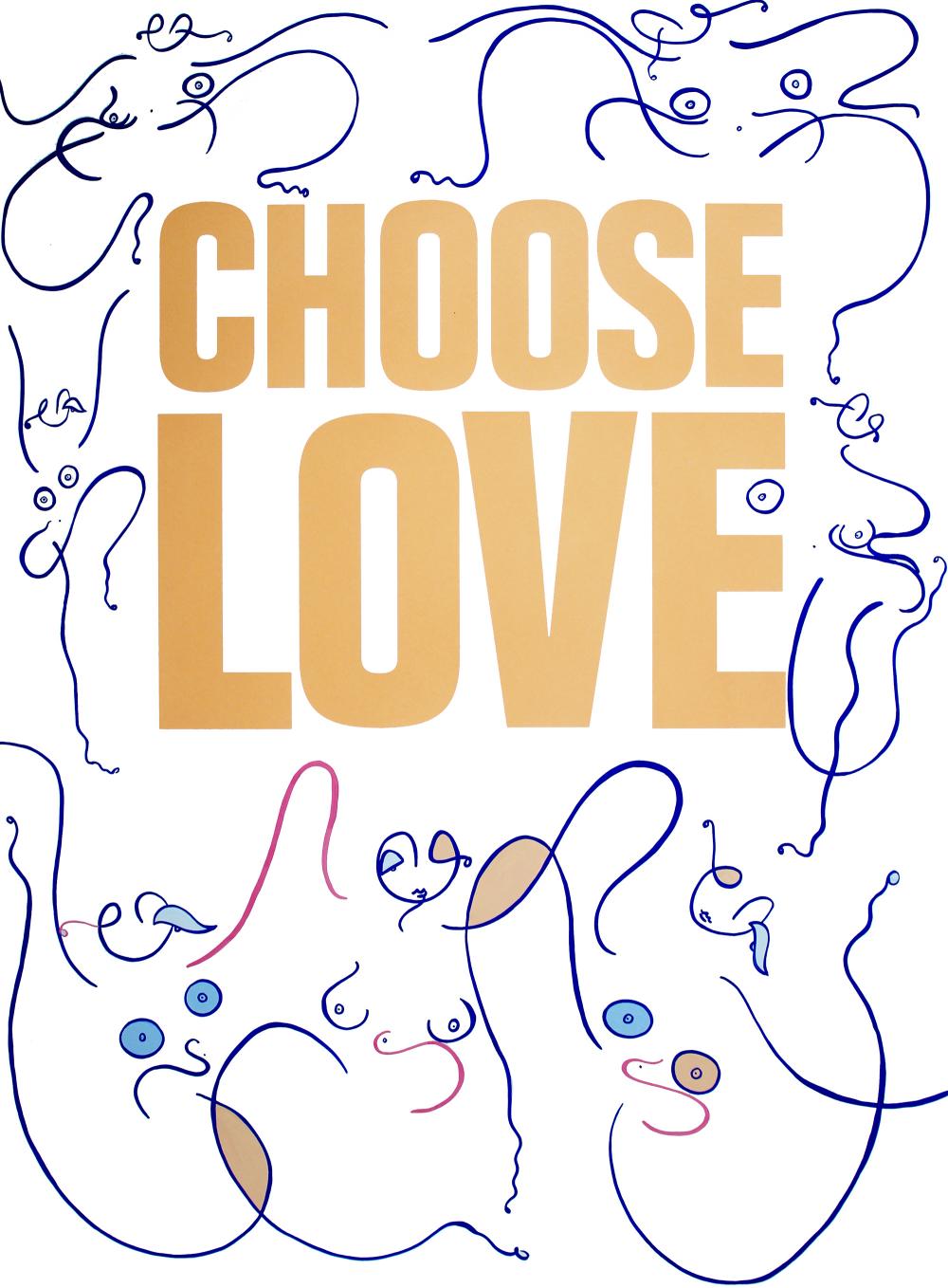 Help Refugees is not simply another aid organisation. They are a group of everyday people, taking action to improve the lives of refugees. In less than two years, they've become the biggest facilitator of grassroots aid on the continent, with more than 80 projects across Europe and the Middle East.
All the money raised from this exhibition will go directly to Help Refugees. So far, this collaboration has raised over £50,000 and the funds have been spent on the following projects:
£10,000 on food packs for 1,000 families in Northern Greece, including 300 meals a day at Baobab Community Centre for Families.
£8,000 on physical aid. Refugees4Refugees have equipped thousands of people with non-food items. New arrivals now get two sets of everything including a hygiene package, shoes and a jacket.
£8,000 spent on medical care in Samos. Med'equaliteam's clinic is visited daily by 70 - 100 patients and is open 6 days a week.
£10,000 has funded 2 months running costs of the Orange House, a residential home for vulnerable women in Athens.
Print Club London are proud to be working alongside Help Refugees raising funds for those who need our help and assisting them in their mission.