The festive season is officially upon us and there is nothing quite like seeing the magic of Christmas within children. The wonder of waking up to see what Santa has brought, the unwrapping of presents and the memories of spending time with your loved ones all make up the special day. Here we have curated our favourite childrens gifts which your little one's are sure to enjoy time and time again...
1. Silver Cross Chatsworth Toy Doll Pram - Poppy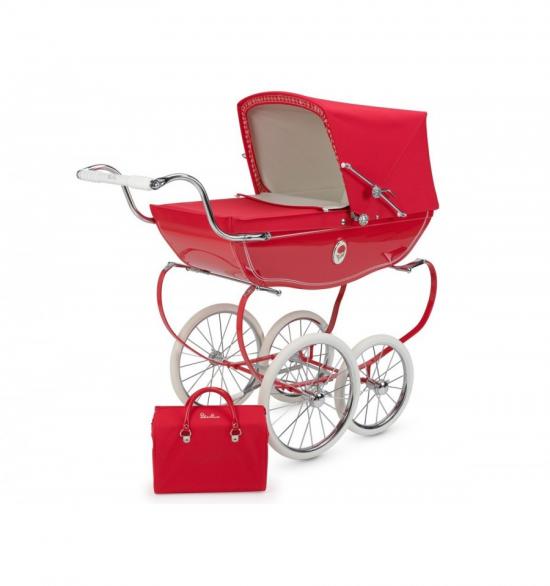 This is the ultimate toy pram and is a beautiful gift for any little girl and her dolls! Invented in 1877 Silver Cross prams have been a prominent part of British history whilst it's recent resurgence has included Kate Middleton proudly showcasing the Navy Balmoral. Thankfully this tradition can now be passed onto your little one with the new Chatsworth pram. Lovingly handmade with original features, matching luxury changing bag and beautifully decorated ceramic plaques decorated with Poppies on either side, it is a gift your girl will never forget.
£350
www.johnlewis.com 03456 049 049
2. RemyRoo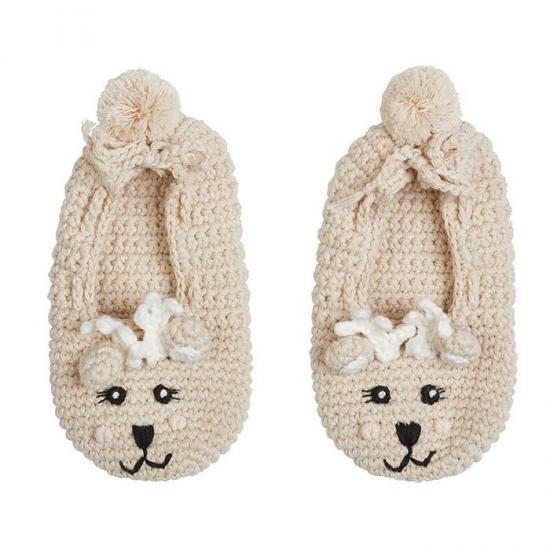 These Miann & Co Deer Booties are perfect for the winter months whilst are the sweetest stocking filler! Handmade, they are soft on the skin and made from the finest 100% cotton. The booties are designed with a drawstring, making them adjustable and easy to take on and off. Dress their tiny feet in this seasons must-have booties which are too cute for words.
£24
3. Fortnum & Mason Teddy Bear
Made from the softest mohair, this irresistible teddy bear is handmade in England exclusively for Fortnum's by Merrythought, which has been making classic teddy bears for more than 80 years. It also holds the signature Fortnum's colour in the ribbon and is a classic toy that can be passed down through generations.
£95
www.fortnumandmason.com 020 7734 8040
4. Janod Artist's Desk And Stool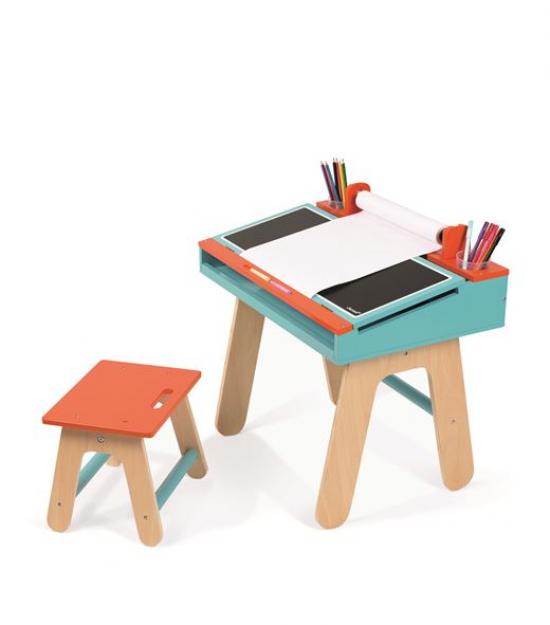 Let your little one get creative with this delightful desk and stool set from Janod. Crafted from premium wood, it boasts a slate work surface that when tilted changes from a desk to a blackboard. With a built-in storage area, rechargeable paper roll, chalks and a brush it encourages budding artists to write, colour and paint. Perfect as a gift and you might want to use it yourself!
£119.00
www.harrrods.com 020 7730 1234
5. Le Toy Van Honeybake Oven and Hob Set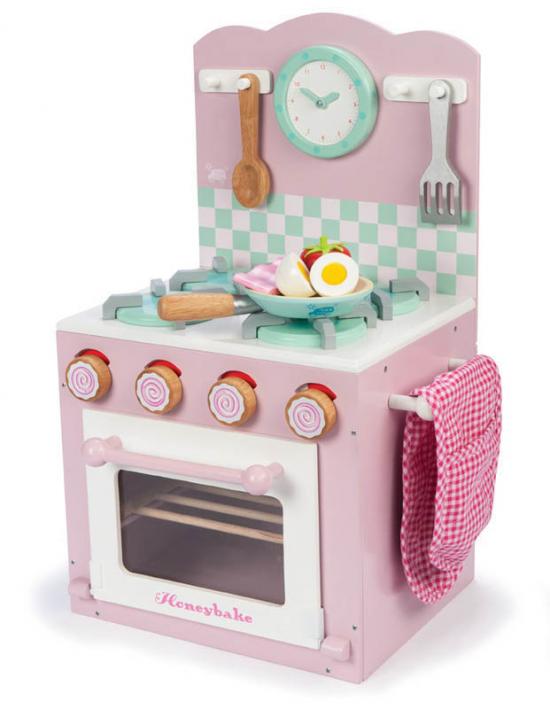 Let her imagination run wild whilst she cooks up delicious treats with the Honeybake Oven and Hob Set. This wooden painted stove includes a four ring hob with frying pan, two utensils, a clock with moveable hands, an easy open oven with removable rack and gingham oven gloves. Complete with wooden play food, your little chef in the making will soon be serving up culinary delights- all for you!
£79.95
6. Natural History Museum Guess Who? Animal Edition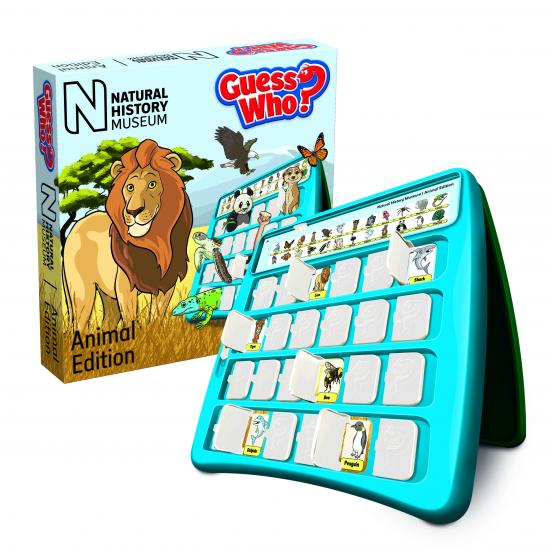 Designed and created to celebrate the diversity of the natural world and capture imaginations, the Natural History Museum Guess Who? Animal Edition encourages players to navigate their way across oceans, rainforest and savanna whilst discovering mammals, birds, insects, reptiles and marine life. Such a sweet gift from a classic game.
£20
7. Disney Couture Beauty and The Beast Rose Gold-Plated Rose Bracelet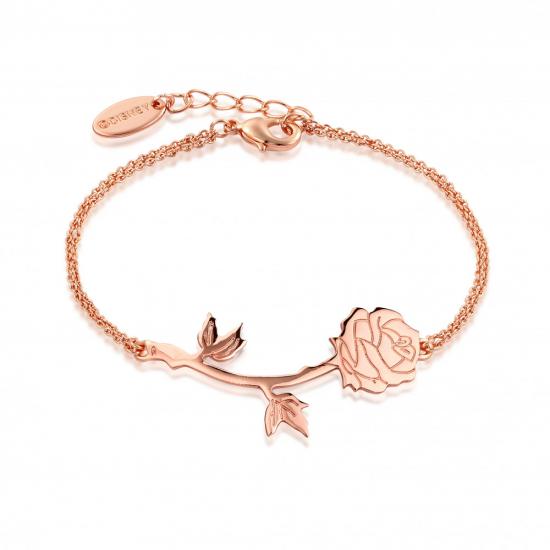 Enchantment awaits with this contemporary and elegant rose bracelet inspired by the courageous Belle. With intricate detailing, this feminine and delicate rose-gold plated necklace adds understated finesse to your little one's look.
£27
8. Sophie la Girafe in Classic Gift Box
The original Sophie la Giraffe in a classic Once Upon a Time Gift Box is the sweetest toy for a baby. Made from 100% natural rubber derived from the sap of the Hevea tree, Sophies flexible, renewable, natural materials and non-toxic paint mean she is a safe and natural teething toy for your little one.
£13
www.hamleys.com 0371 704 1977​
9. The World of Peter Rabbit - The Complete Collection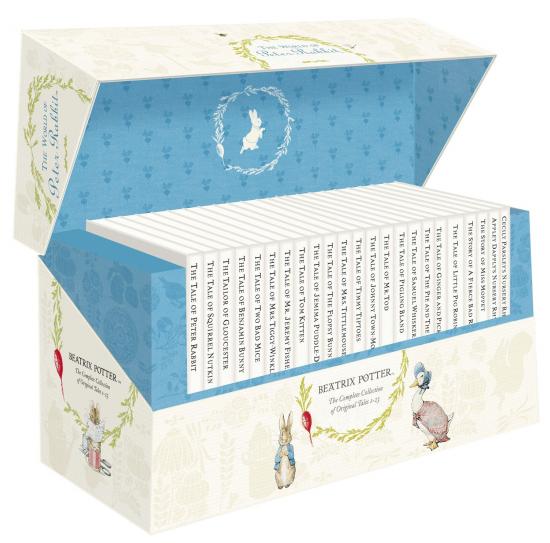 The classic gift set collection of Beatrix Potter's original Peter Rabbit books. This beautiful gift box contains all 23 original Peter Rabbit books by Beatrix Potter. Each tale is presented in its iconic white jacket and features a publisher's note describing how the story came to be. This set of books contains the tales of all of Beatrix's lovable characters, from naughty Peter Rabbit himself, to tidy Mrs. Tittlemouse and unlucky Mr. Jeremy Fisher. These tales have charmed and enchanted children for generation and are essential for every nursery bookshelf.
£150
www.waterstones.com 0808 118 8787​
10. Micro Sprite Scooter, 5-12 years, Raspberry Floral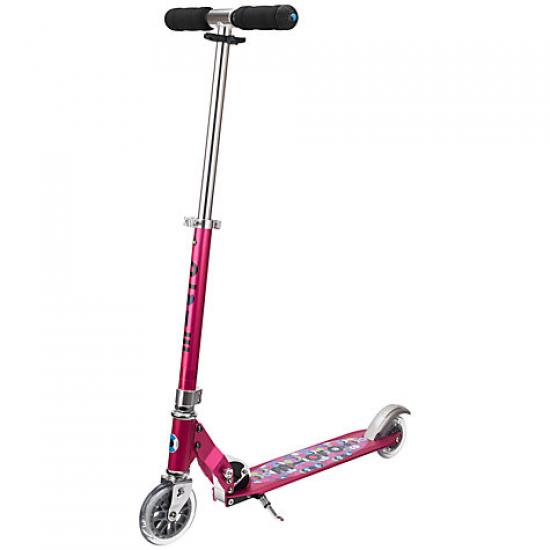 This beautifully printed Sprite scooter is ideal as a first scooter for children aged 5 plus. Boasting Swiss-design and engineered with a robust brake, a super strong footplate and an adjustable handlebar height mean this Micro Scooters Micro Sprite Scooter is ideal for those new to 2 wheeled scooting. It makes an ideal scooter to ride to school on because it steers like a bike with 360 degree turning, so it's easier and safer to manoeuvre whilst you can also buy in different colours.
£99
www.johnlewis.com 03456 049 049