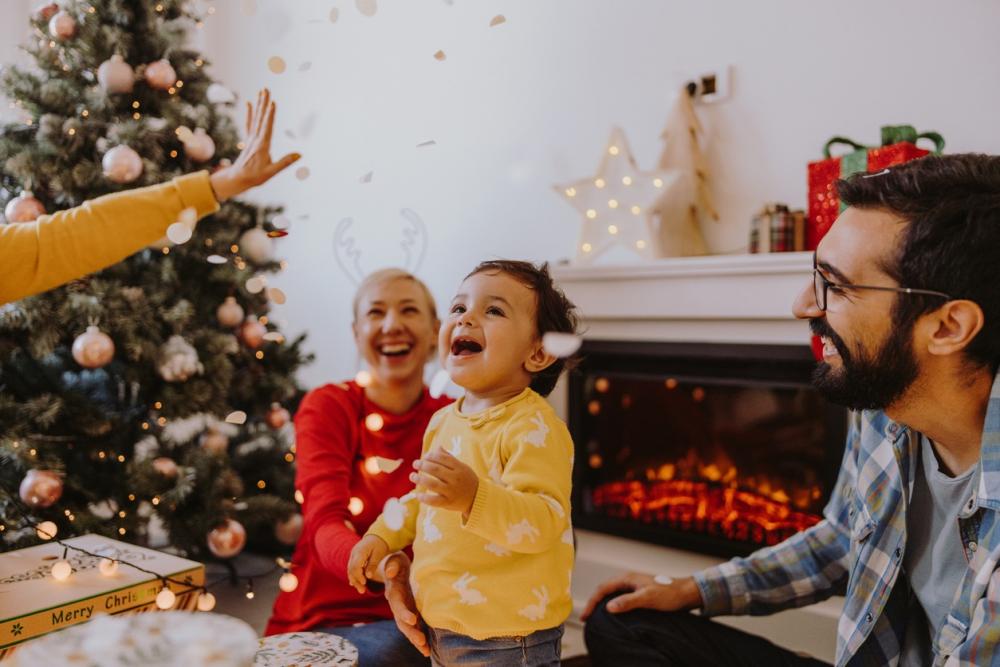 If you've grown up in the UK, then I'm sure you've enjoyed many a Christmas day sat around the table with your family, enjoying all the food and crossing arms to pull a cracker before placing the wafer thin hat paper on your head.
I for one, most certainly have! It's all part of the festive joy, right?
Well, this year I'm thinking twice when it comes to purchasing crackers for our Christmas day get together.
When I was a child, crackers were almost as much a highlight as gifts themselves, with an air of mystery to them. Who would pull 'the winning end' and get the prize? But did you ever keep any of the plastic surprises that flew out as you pulled the cracker? I vaguely remember keeping a tape measure and a key chain.
That was it.
Now of course it's all for fun and part of tradition for most of us, but we really need to think twice about how much of what we buy for the festive season could have a negative environmental impact.
With the recent news that, from 2020, John Lewis & Partners and Waitrose & Partners will stop selling Christmas crackers containing plastic toys, the pressure is on for other UK retailers to follow suit and reduce their environmental impact.
Figures suggest an extra 30% of waste is generated over the festive period1 and, with Christmas 2019 still to contend with, leading savings site VoucherCodes.co.uk has put a number of crackers from across the high street to the test to see how eco-friendly they are.
Friends of the Earth Lead Plastic Campaigner, Julian Kirby commented: "Christmas crackers come with excess packaging that can't always be recycled, as well as a lot of single-use tat, so this is one festive product that you should think twice about. There are a number of things you might want to look into when buying your crackers, including whether toys come in plastic wrappers, whether they contain micro plastic glitter and if they have novelty toys that will end up in landfill."
Children can only know as much about how to be eco-friendly and what it means as we feel the need to tell them. Personally, I think it's great to start planting the seed early to ensure our future generation has a positive impact on what is an increasing problem for our oceans in particular.
Don't feel the guilt of breaking the cracker tradition.
Instead, why not make your own? There's lots of kits out there that allow you to include a 'surprise' that's useful or edible even!
If you do decide to buy, then follow these top tips to find sustainable crackers this Christmas:
● Does the packaging contain an unnecessary plastic window? Generally, the plastic windows on the front of packaging tend not to be recyclable, and for those that are, you can't guarantee that they won't just be sent to landfill.
Check your local council's recycling guidelines. Each council has different policies when it comes to what they will and won't recycle, so double check what will be picked up in your local area.
Opt for paper crackers rather than those decorated with glitter. It is a micro plastic that is easily released into the environment, so should be avoided as it does not biodegrade and can be harmful to wildlife.
Is the packaging made of recycled material? Using recycled card limits further deforestation.
Does the packaging have an FSC logo on it? This symbol means that the materials are sourced from a forest that meets the required management practices and forest stewardship standard for sustainability.
Are the toys multi-use or are they going to be thrown away after the meal? A metal keyring, for example, is far more likely to be used rather than a novelty plastic moustache that ends up in the bin – and all items should be loose within the crackers, rather than in plastic packets.
Do I need to order the crackers online? Getting items delivered creates further packaging, such as unnecessarily large cardboard boxes and bubble wrap. Collecting direct from store means you can ditch the excess, single-use materials and either carry them home in a bag-for-life or, even better, just the packaging they come in.
You can watch this video which provides tips on how to ensure you have a more sustainable Christmas.
This mind-set can also be applied to wrapping paper, gift tags and ribbons and all other extras that come with the season.
Why not try finding some nice tea towels to wrap your gifts in this year? That way it's a two in one and involves no wasted paper!
Children will love learning ways to wrap gifts with different materials and a fun activity to do is use photos from fun times of the person the gift is for to attach to the packaging rather than a gift tag, that way they can frame the photo too as a nice keepsake.
To find out more ways to be sustainable this Christmas check out voucher codes simple swaps.
If you have any questions about hiring a nanny or your childcare concerns please email me at lucy.boulton@lady.co.uk