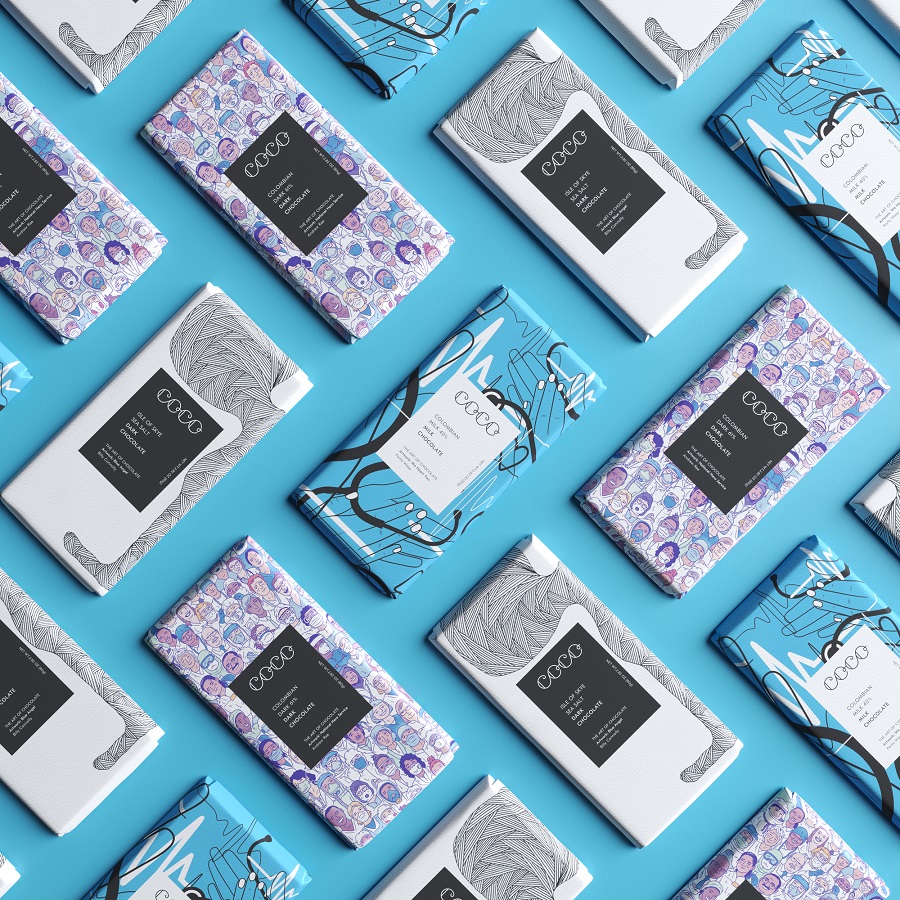 COCO releases 'Thank you NHS' collection featuring artwork by Sir Billy Connolly, Andrew Rae & Portis Wasp
Edinburgh based artisan chocolatier COCO is releasing a limited edition collection of its single origin ethical chocolates to raise funds for NHS Charities during the Coronavirus pandemic. The three COCO x NHS chocolate bars feature artworks, kindly donated by each artist, that pay homage to the outstanding work carried out by the National Health Service workers during this difficult time.
Sir Billy Connolly collaborated with COCO on this project, by featuring his 'Blue Angel' artwork on this limited edition of the Isle of Skye Sea Salt Dark Chocolate Bar. A spokesman for Connolly at Castle Gallery said " We were all delighted to be approached with this project - especially Billy, who is immensely keen to support the incredible work being done by our NHS. The collaboration with COCO is perfect; it's a brand that shares many qualities with our own and the Scottish connection for Billy made it all the more poignant". (Ian Weatherby-Blythe Group Managing Director, Castle Fine Art)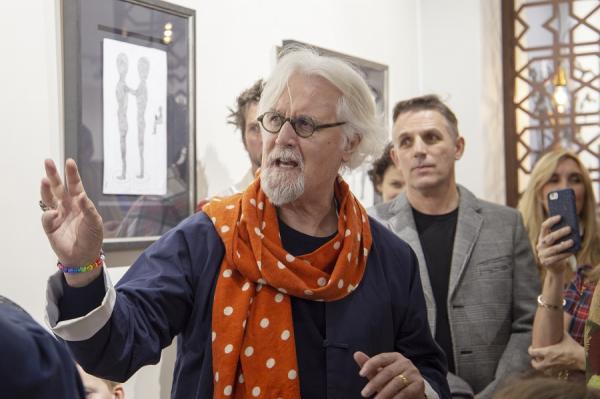 "As an independent business we decided to show our support for the outstanding work carried out by the NHS in our own way; merging artwork with single origin chocolate is what we do, and it felt right to dedicate a collection to our National Health Service. I hope this project will convey our gratitude and admiration for the NHS at this very difficult time, and that the funds raised will be helpful to its workers who are demonstrating incredible courage and dedication". Calum Haggerty, Director at COCO.
The COCO x NHS Collection features artworks by Sir Billy Connolly, Andrew Rae and Portia Wasp and includes Plain Milk, Plain Dark and Isle of Skye Sea Salt Dark 80g chocolate bars. Each bar priced at £8.50, with £5 to be donated to an NHS charity, and the three bar collection priced at £25.50 with £15 donated to the an NHS charity, will go on sale on COCO's website on Thursday 30 April at 8pm following the national #ClapForOurCarers but can be already be pre-ordered individually at cocochocolatier.com/NHS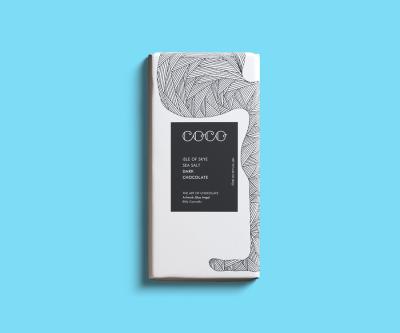 William "Billy" Connolly, CBE is a Scottish comedian, musician, artist and actor. Connolly has received numerous awards and recognition for his work including a Lifetime Achievement Award from BAFTA, a CBE and an Honorary Doctorate from the Royal Scottish Academy of Music and Drama, Glasgow. Following global success as an actor both in feature films and television, Billy Connolly's artistic expression took a new path in 2012, in the form of fine art. Following global success as an actor both in feature films and television, Billy Connolly's artistic expression took a new path in 2012, in the form of fine art.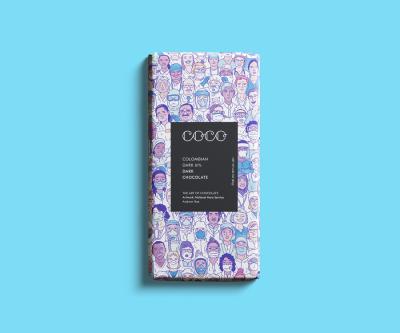 Andrew Rae, is an illustrator who uses simple hand rendered line and a combination of paper, felt pens, watercolour, iPad, iMac, Wacom pads and screens to render images for editorial, publishing, advertising and animated contexts. "Chocolate has helped me through some of the most difficult periods of my life so this seemed like the perfect project to give something back to the heroes working in the care industry in what must the most difficult period that any of us have lived through. I just want to say think you to all the people who are working on the front line and hopefully this can help you get through it." Andrew Rae.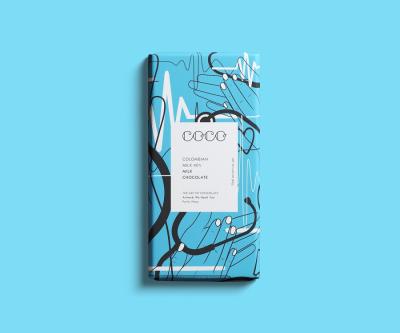 Portis Wasp, whose work 'We Heart You' features on the Colombian Milk Chocolate NHS Bar is a Scottish mixed media artist. Inspired by pop culture and celebrity, his collage and video work has appeared across various creative mediums in collaboration with magazines and fashion brands. "I love COCO's chocolate, so I didn't hesitate in collaborating with them to create a limited edition design to acknowledge the brave and heroic NHS staff on the frontline' Portis Wasp.
COCO CHOCOLATIER: THE ART OF CHOCOLATE
COCO has become a leading Scottish ethical chocolate manufacturer sourcing the finest South American chocolate from Colombia, headed by director Calum Haggerty since 2013. Haggerty created a canvas for artists and artisans alike, combining contemporary art & design with single origin chocolate that features original artworks on its wrappers. The meticulous attention to detail that goes into creating every chocolate recipe, as well as the careful selection of the artwork that will envelope each product, grants COCO a unique appeal for lovers of both art and chocolate.