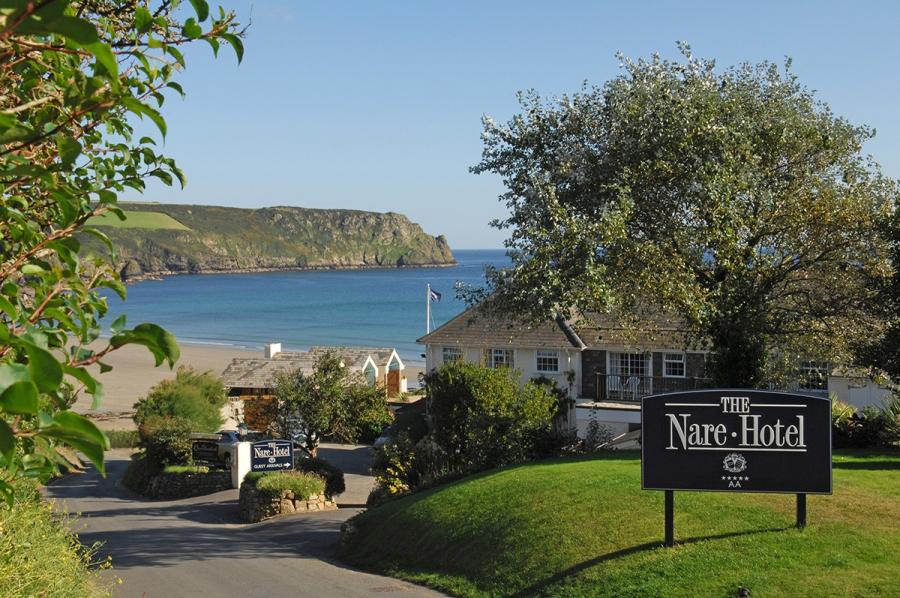 The Nare, the highest rated hotel in Cornwall for over 30 years, has been awarded 5 stars by the AA – a first for Cornwall.
The Nare is known as The country house hotel by the sea and is amongst the leading country house hotels in UK, one of just fifty included in the exclusive Pride of Britain Hotels Collection. It is also the only hotel in the whole of the south west to be a member of Small Luxury Hotels of the World.
Situated on the beautiful Roseland Peninsula in an Area of Outstanding Natural Beauty, The Nare was reopened in 1989 by Bettye Gray. Today, the hotel proprietor Toby Ashworth - Bettye's grandson and fifth generation hotelier – shares his grandmother's vision to provide a comfortable elegant luxury hotel for discerning guests.
Toby comments: "I am very proud that The Nare has been recognised as an AA 5 star hotel, a first for Cornwall. Achieving 5 stars has been a rigorous process over two years. The Nare's hallmark of traditional hospitality offers guests a standard of comfort and service that most hotels simply do not provide. It is a huge testament to the loyal family of staff and the particular dedication of General Manager, Matthew Voyle. It is also very timely and rewarding to receive this accolade in our 30th anniversary year."
Robert Martin, AA South West Area Manager, comments: "The Nare has continued to strive for top quality and comfort for the last 3 decades being one of Cornwall's strongest establishments."
Toby continues "The AA's quality scheme is considered the leading authority when it comes to star ratings and, along with Visit England, they are the only national accredited bodies for providing English hotel ratings."
Robert Martin states "The AA's scheme assesses everything from reception, concierge and housekeeping services to the size and spaciousness of bedrooms and public areas. A 5 star status requires excellence in all aspects."
The Nare's continued success is built on a high proportion of loyal guests who return each year. It is renowned for its stunning sea views and is considered by many to be the most comfortable hotel in the west country.
For further information about the AA star rating system visit: