The countdown to Christmas: Perfect gift ideas for your friends, family- or yourself!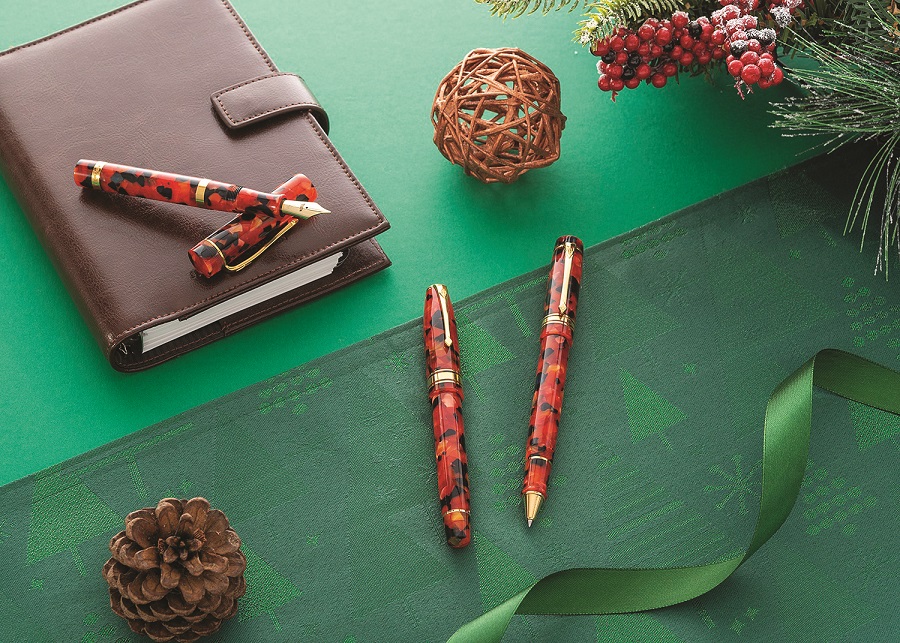 1. Conway Stewart luxury pens
Using a fountain pen or a roller-ball to write your Christmas cards is one of the delights of the season. Whether just keeping in touch with friends and family or handwriting special notes – everything seems to flow better using a 'real' pen. And of course, giving a luxury pen as a present means the recipient will have to write you a thank-you note – so much more meaningful than an email! Conway Stewart has one of the largest ranges of British-made luxury pens, with such iconic names as the Churchill, Marlborough, Nelson and Shakespeare, as well as the Doctor's Pen and the Lawyer's Pen. It also offers an engraving service, which means you can have your name or a special message displayed on the side of your gift.
♦ For more information about Conway Stewart's extensive range of British-made luxury pens, visit conwaystewart.com or call 0333 006 4646 to request a brochure.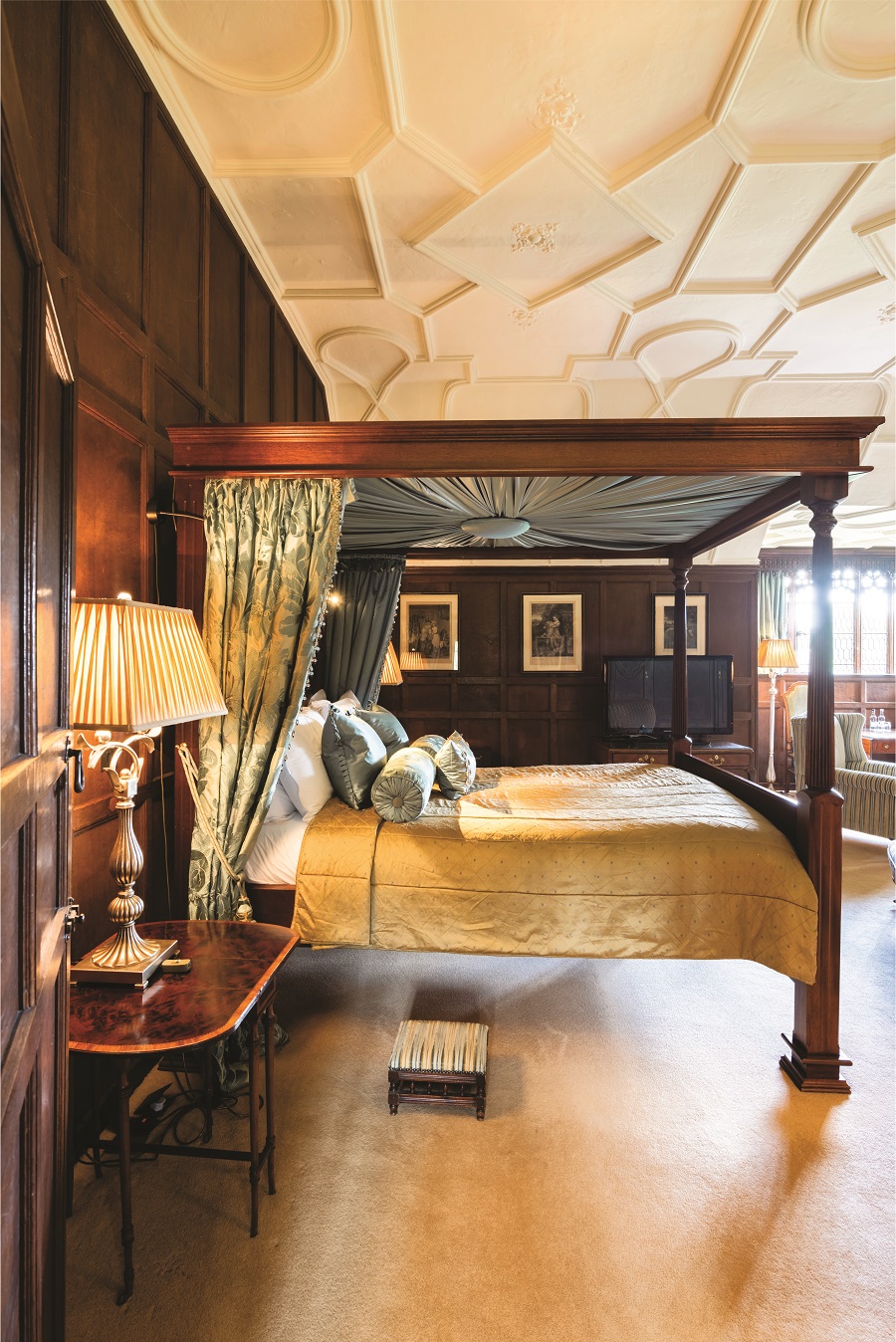 2. Overnight stay at Hever Castle
Treat a loved one – or yourself! – to an overnight stay in the sumptuous bed-and- breakfast rooms at Hever Castle, which offer five-star luxury and breakfast fit for royalty! Includes complimentary access to the castle and gardens.
♦ hevercastle.co.uk or call 01732 861800

3. Beautiful floral fragrance gifts from Yardley London
Yardley London's limitededition gift collection includes a wide choice of indulgent, luxurious yet affordable gifts for your loved ones this Christmas. With gorgeous floral fragrance combinations and must-have pamper sets, there is really something for everyone. The collection has been inspired by the brand's 250th anniversary this year and reflects its expertise in fine fragrance. All its products contain up to 97 per cent naturally derived ingredients, are paraben- and cruelty-free and are suitable for vegans. The gift boxes are also plastic-free this year. Prices range from £5 to £15.
♦ For stockists visit yardleylondon.co.uk or call 01753 753420
4. Collection One – Entertaining with Burleigh at Christmas
A new pattern from Burleigh is rare but in 2020 the first collection of Burleigh ware has been introduced. Imbued with the unequalled style of Burleigh's timeless tissue transfer decorating method, Collection One comprises three distinct designs: Palisade, Hibiscus and Pollen. The three patterns are designed to be layered with each telling the story of floral nlife cycle, from plant cell structure, to abundant blooms, to the industrious bee that pollinates to create new cell growth.
Burleigh's handcrafted and uniquely hand-decorated tea and dinner wares have been created in the heart of Stoke-on-Trent in the same traditional way since 1851.
♦ burleigh.co.uk, 01773 740740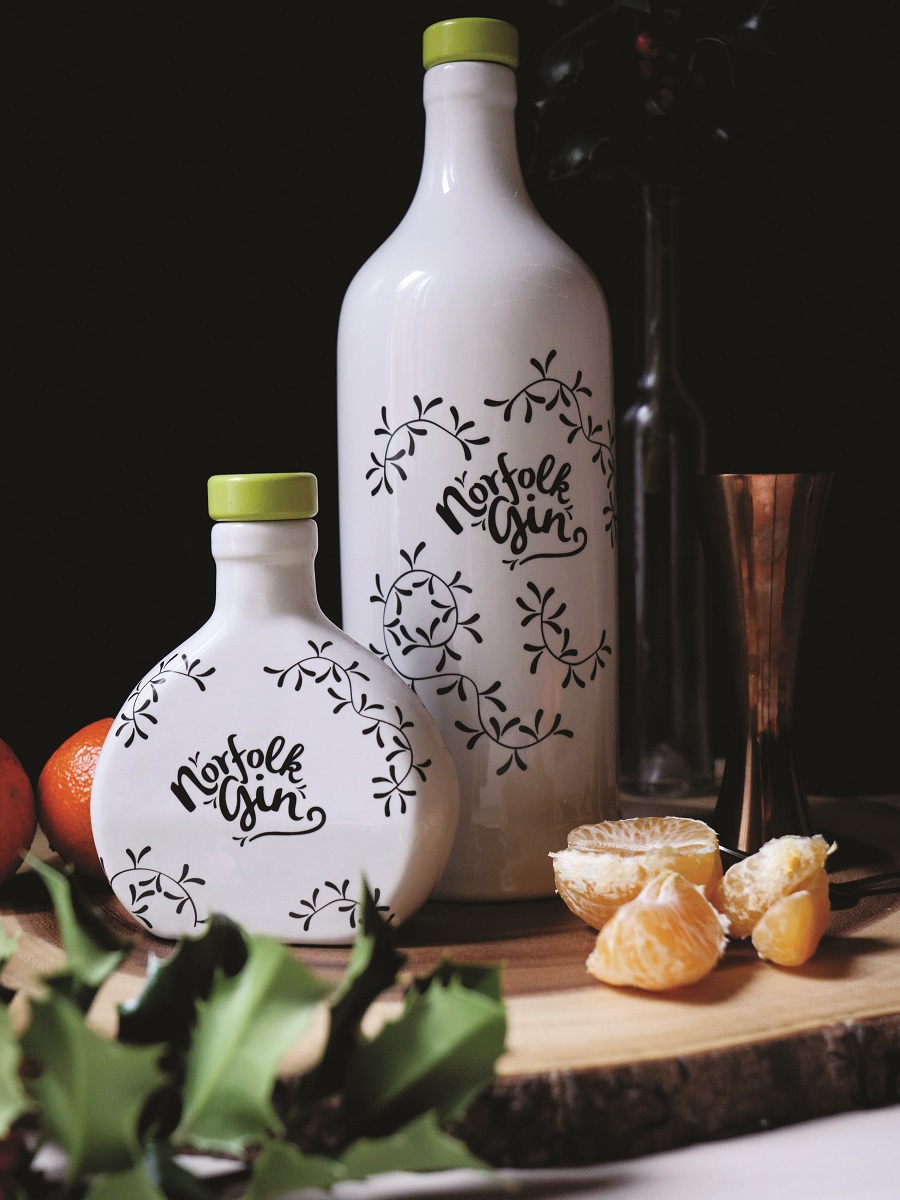 5. Enjoy a tipple of Norfolk Gin
Handcrafted in Norwich, mNorfolk Gin is a fragrant, well-balanced, small-batch gin, with each bottle filled and sealed by hand. Large bottles are individually numbered, as befits a product which is lovingly made from start to finish. Norfolk Gin is juniper-led with herbaceous and floral notes. It has just a touch of spice, a hint of sweetness and fragrant citrus flavours. It is a vibrant, delicious and easy-drinking spirit, and is ideal for all gin-based cocktails. Presented in beautifully designed British porcelain bottles, handmade by Wade Ceramics in Stoke on Trent, when the gin is gone the bottle can be re-used or re-filled locally.
♦ Available online from norfolkgin.co.uk. Large bottles (70cl) £44.99, miniature decanters (10cl) £17.99 including postage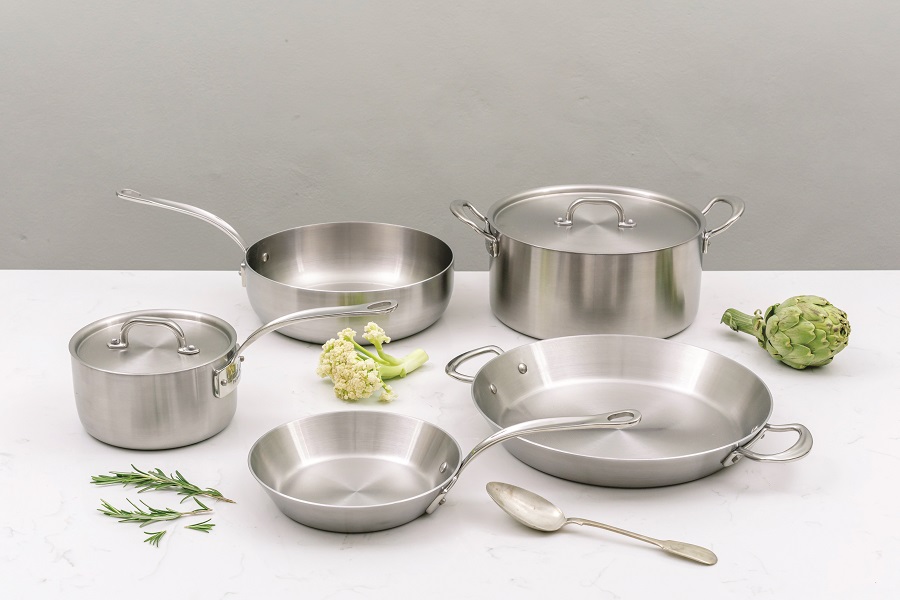 6. Get cooking with Samuel Groves
Great entertaining makes for the best memories, and using first-class pans made in England at the Samuel Groves factory will guarantee the very best culinary delights. These handsome brushed stainlesssteel pans are some of the sturdiest on the market. Their thermally efficient bodies work effortlessly on all hob types and in the oven up to 260C, and the tri-ply structure ensures even heat throughout the pan. These pans are not just for Christmas: they have na lifetime guarantee and will nprovide years of good service. Make many Christmases special by choosing cookware from Samuel Groves – they make the perfect gift for foodie friends too.
♦ For The Lady readers there is a 20 per cent discount on stainless steel tri-ply classic cookware. Visit samuelgroves. com and use the code BRITISH at the checkout (offer expires 24 December), or telephone 0121 764 6400.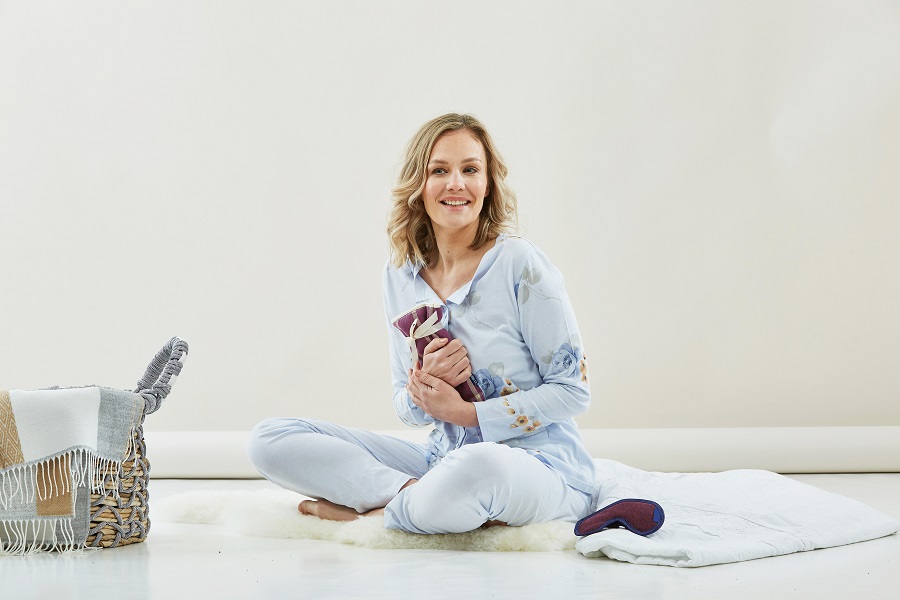 7. Take the struggle out of getting dressed with The Able Label
This festive season you can choose the most thoughtful of gifts – give the gift of greater independence with clothes that make dressing easier from The Able Label. As we age, getting dressed can become more challenging. Able Label's 'desirable and dressable' clothes and accessories use quality fabrics, discreet adaptive designs and thoughtful innovative fastenings to make dressing quicker, easier and safer. The new winter collection features Velcro-fastening shirts, tops and coats, easy-to-wear trousers and a wide selection of gorgeous cosy front-opening nightwear/ loungewear. Non-slip socks, luxury wraps and magnetic-fastening jewellery make perfect and practical stocking fillers. Take the stress out of shopping this Christmas with its gift-wrapping service and add a personal message for your loved one. There are free returns on all orders to ensure you are satisfied with your present.
♦ theablelabel.com, or call 01622 744242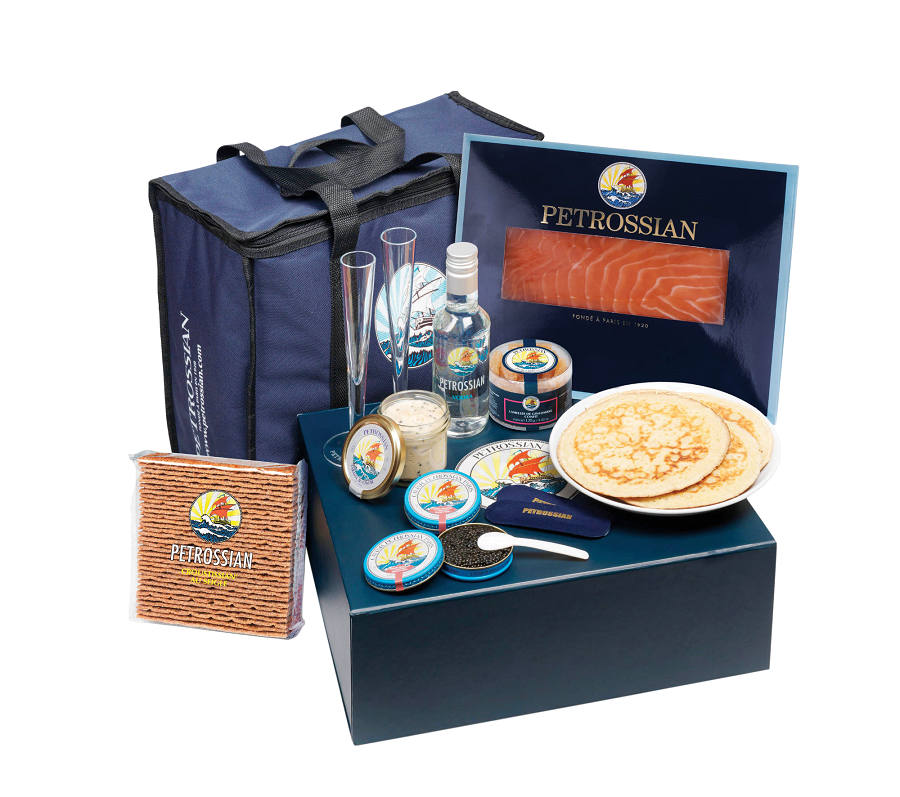 8. Indulge with Petrossian caviar
Petrossian has been maturing caviar and smoking salmon for a century, producing handcrafted delicacies to delight discerning chefs' palates worldwide. After selling mostly to Michelin restaurants and five-star hotels in the UK, the French company is now opening up to the general public, with a mouth-watering online boutique. From caviar and foie gras to tarama (fish roe), you'll find all the signature fine foods to bring that extra-special je ne sais quoi to your Christmas table. Petrossian also offers luxury hampers, from caviar taster sets to caviar-and-vodka pairings. Its products are unique gifts that are guaranteed to impress the most demanding connoisseur.
♦ All available for delivery in 24 hours, petrossian.co.uk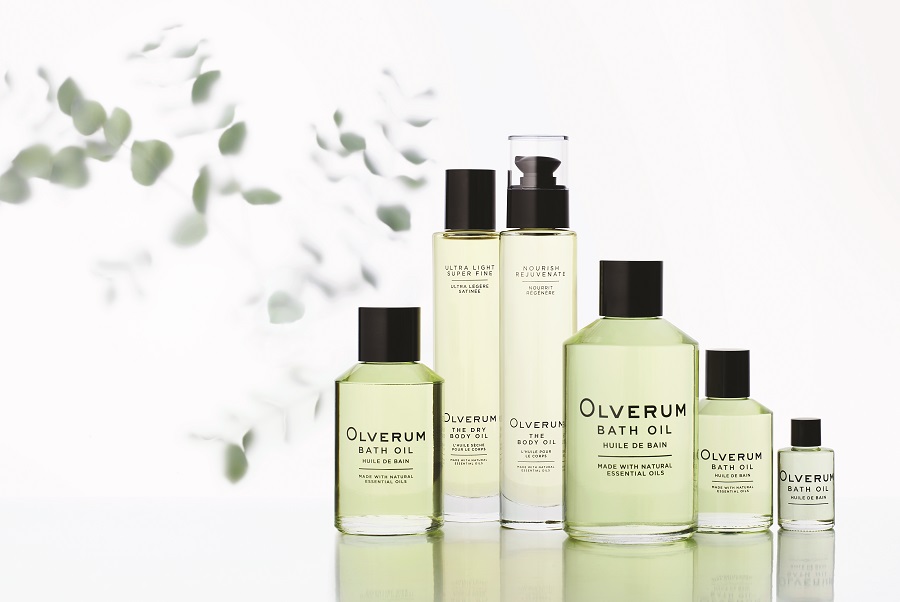 9. Leave a spa under the tree with Olverum Bath Oil
Christmas is, of course, the ultimate time for indulgence. Unlike champagne or truffles, however, Olverum's iconic bath oil is an extravagance that actually leaves one feeling nbetter the next day. A beloved staple from Clarence House to the mansions of Bel Air, Olverum bath oil is the flagship of the original natural wellbeing brand's inventive range of home spa treatments, which nourish the skin, as their enervating aromas soothe the mind and aid restful sleep. A cult product among the spa-loving cognoscenti since 1931, the bath oil's sustainably sourced ingredients – including Siberian fir needles – make it perfect for the season. Meanwhile, its highly concentrated formula and superlative benefits for body and spirit make this a guilt-free luxury which brings joy all year round.
♦ OLVERUM bath oil starts at £36.50/125ml, enough for 25 baths.olverum.com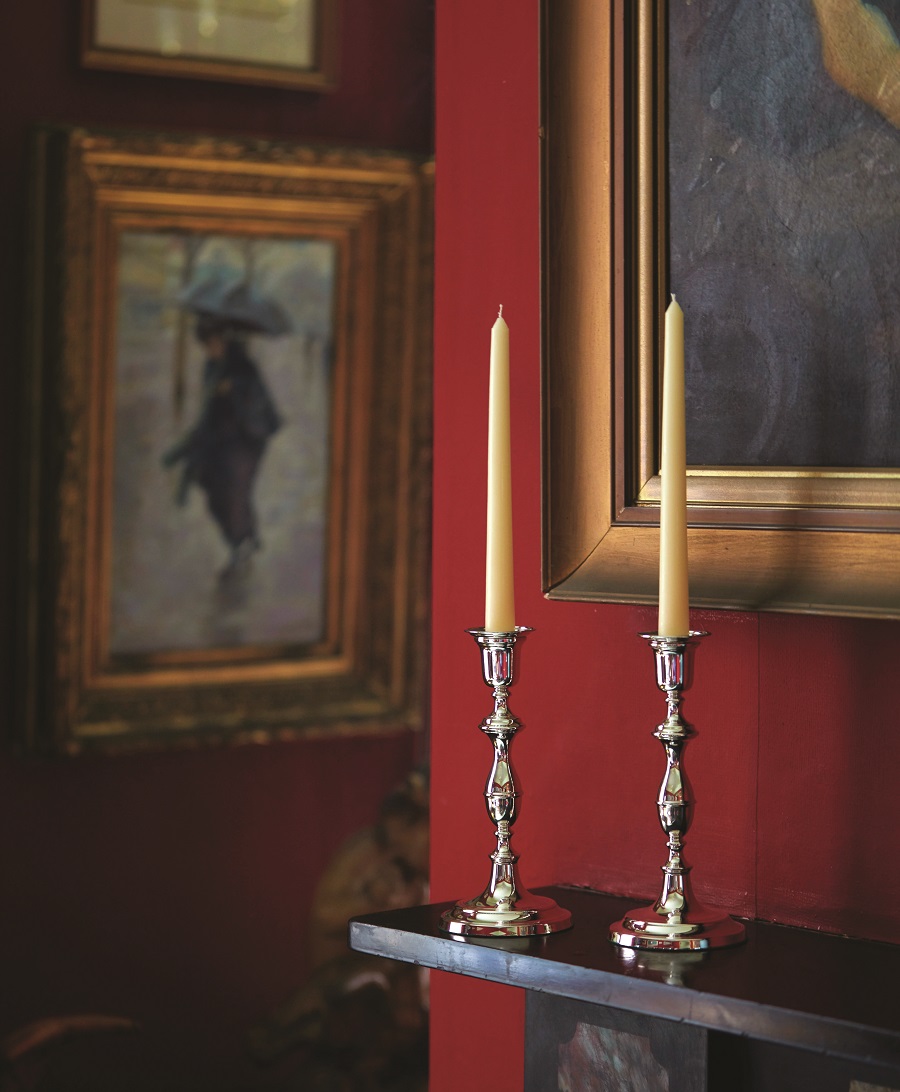 10. Put a shine on Christmas with a silver gift from Hersey & Son
London-based Hersey & Son is one of the few remaining traditional silversmiths in the UK. Craftsmanship is at the core of everything the company does – and if it can't do something, the friendly nstaff will find the best independent businesses that can. Its enamel cufflinks are hand-painted in Birmingham; its crystal decanters are mouth-blown in Devon, and its gemstones are hand-set in Jaipur. Products include sterling silver tableware, photo frames, wine coasters, pepper mills and candlesticks, as well as a growing range of men's and women's jewellery. And, as most of our collection can be engraved, they make lovely personal gifts. Prices from £20 to £600.
♦ Hersey & Son is offering The Lady readers 15 per cent off all online purchases until 18 December. Visit hersey.co.uk and enter thelady15 at the checkout, or call 01932 225989.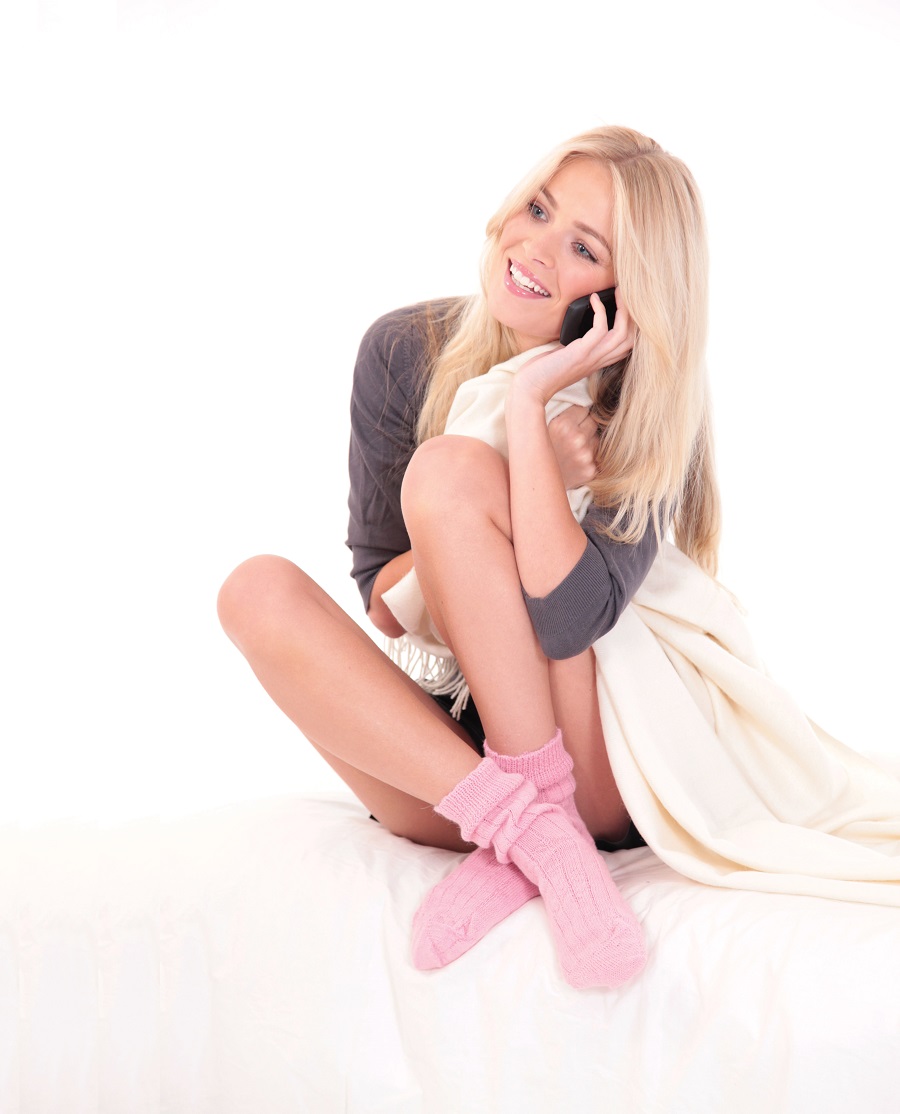 11. Keep your toes toasty with a pair of Perilla alpaca bed socks
If you want to keep your feet comfy on cold winter nights then treat them this winter to gorgeous, cosy 90 per cent alpaca bed socks from luxury wool specialist Perilla. Its loose-rib socks just get better and better with wearing and washing. Alpaca has much better insulating properties than any other wools and is far more hard-wearing. The fibres naturally repel odour and bacteria so they don't need to be washed so frequently. With an exquisite colour palette of cream, pinks, blues and purples, they come in four sizes from extra small to men's large. All socks can be beautifully gift-boxed, from one to three pairs, and will make a superb Christmas gift.
♦ perilla.co.uk, 01886 853615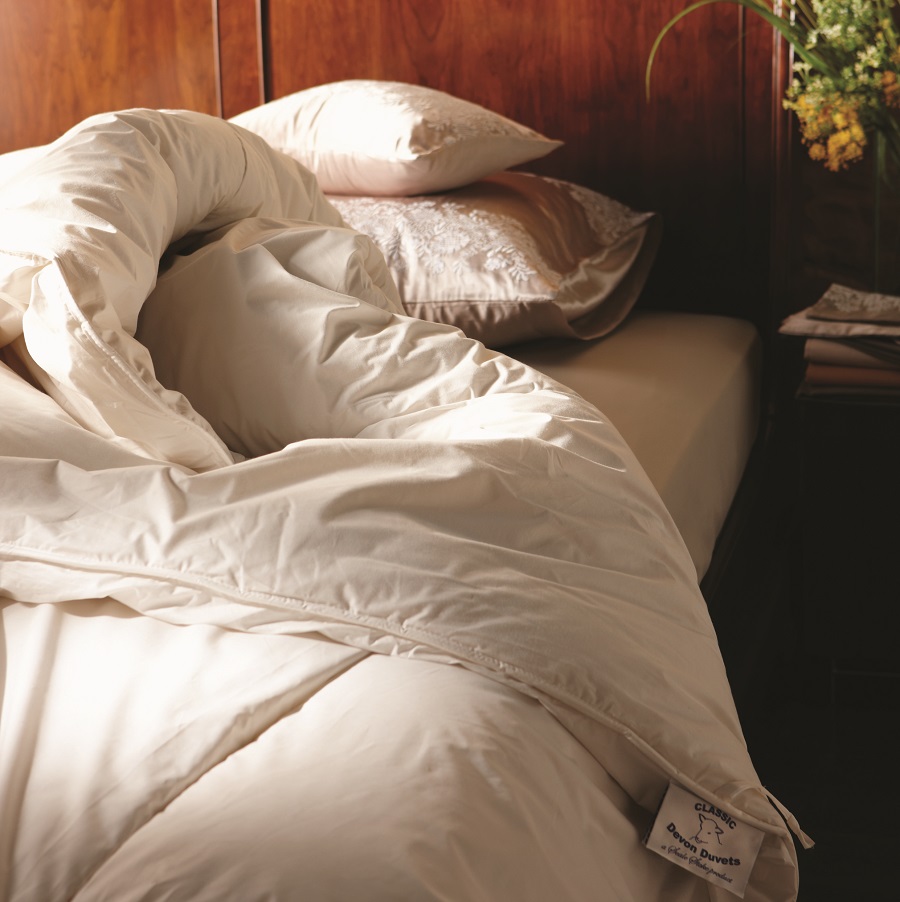 12. Snuggle up and save the planet with a luxurious Devon Duvet
Devon Duvets is a family-run business which expertly handcrafts its natural duvets, mattress toppers and pillows at its workshops in Devon. The company is best known for its wool-filled bedding,using 100 percent British wool, which supports the nation's sheep farmers. Beautifully soft, naturally breathable and temperature-regulating, their wool-filled duvets are also hypoallergenic. Other fillings available include 100 per cent British alpaca, 100 per cent silk and a 100 per cent plant-based fibre. The company also manufactures a children's range.
Sustainability is at the heart of the enterprise, and all the materials used are responsibly sourced to help us all work towards protecting our natural world.
♦ devonduvets.com or call 01752 345399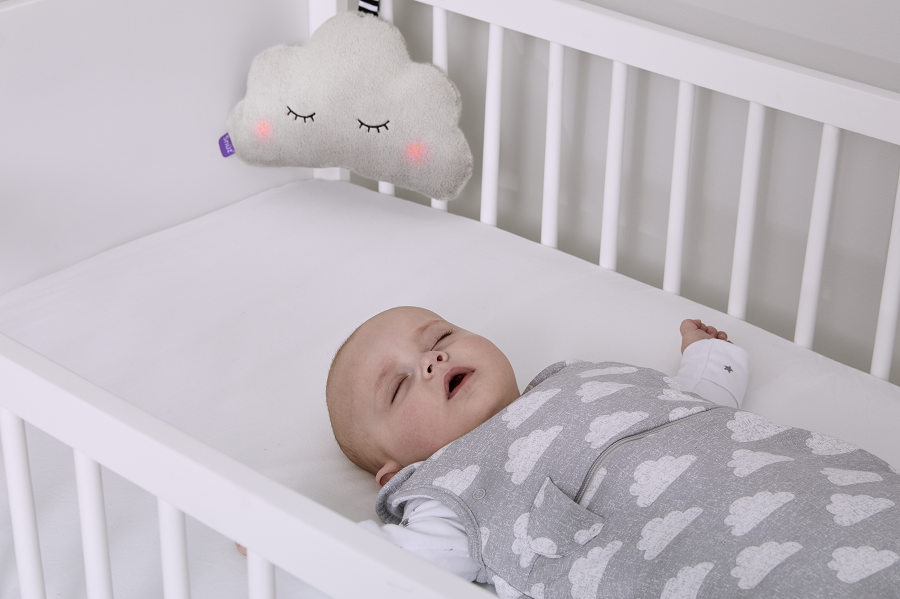 13. More Snuz-ing – it's the Ultimate gift
At the top of any new parent's Christmas list will undoubtedly be more sleep. So, why not think outside the gift box this year and prepare to fill some stockings for your favourite parents and parents-to-be with the gift of sleep.
Gift the dreamiest sleepy setting with SnuzCloud, the super stylish baby sleep aid that promises more ZZZ's that every parent wants more of! With super soft plush fabric, 4 soothing sounds and two light options; the cute and cuddly sleep aid will help comfort and settle baby day and night.
Your gift could also help with the dreaded night-time nappy changes. Despite delicate and drowsy attempts to remove layers in a dimly lit crib or cot, baby gets roused out of an otherwise peaceful slumber, and mum and/or dad face hours of unrest for the night ahead. Enter SnuzPouch, an award-winning baby sleeping bag with a genius nappy change zip to limit all disturbances for babies (and parents)! Available in a range of stylish designs, bedtime couldn't get any cosier (or more convenient)!
The gift of silent nights and yuletide yawns – it's what every parent wants!'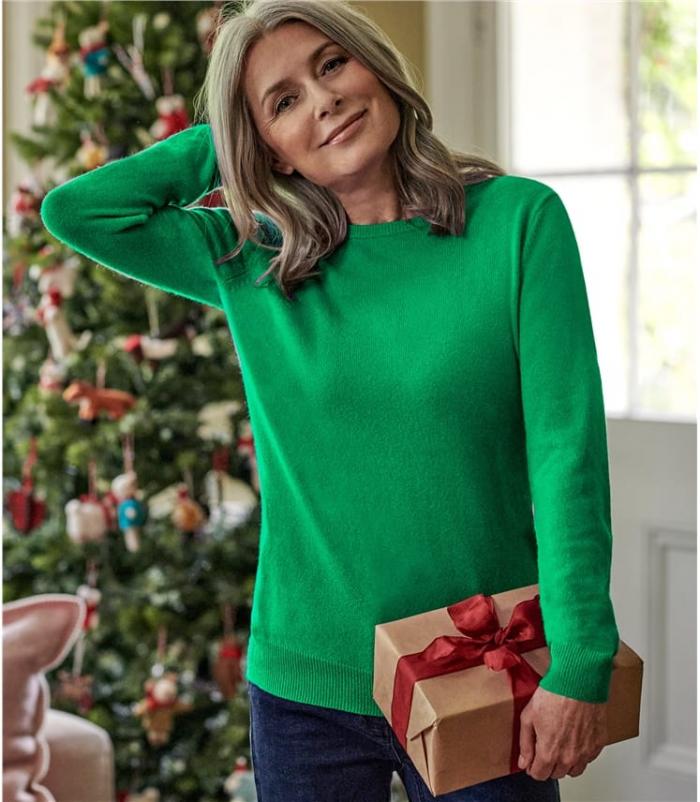 14. WoolOvers Cashmere and Merino Crew Neck Knitted Jumper: £59.00
This ever-popular crew neck jumper is an absolute classic that will never date. Made from the finest merino wool blended with 20% cashmere for luxury you can afford to wear every day at just £59.00
WoolOvers believe in using natural yarns: their range includes products made of the cosiest cashmere, the comfiest cotton, and the finest merino wool. The hygroscropic properties of these fibres make them natural insulators, great at keeping you warm in winter and cool in summer. As a result, our quality is superior to an acrylic mix jumper that you might find on the high street. They aim to use 100% natural yarns where possible, though sometimes we use a touch of elastane to help the garments keep their shape.