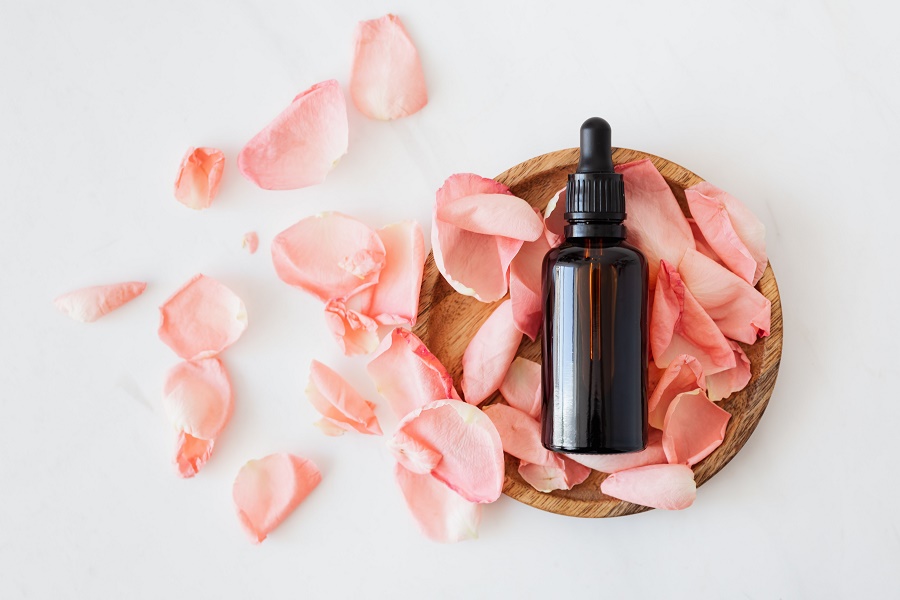 How to Create Your Own Perfume Using Flowers
A simple spritz of perfume is the finishing touch to a woman's morning routine that can boost their confidence and make them feel ready to face the day. While we all have our signature shop-bought scents, natural and organic perfumes can also be created at home with ease using your favourite flowers and wildflowers.
If you're looking for a thoughtful and personalised gift for a loved one, or a gorgeous treat for yourself, then take a look at Serenata Flowers' guide to creating your own perfume at home using real flowers:
You will need:
- Flower petals of your choice
- Pestle and Mortar
- Glass bowl
- Muslin cloth
- Rubbing Alcohol (optional)
- Spray bottle
- Decorations and embellishments of your choice
1. Pick your Petals
First things first, you need to decide which beautiful floral notes you want your fragrance to be infused with – if it's your first time creating your own scent, a good starting point for any flower-based perfume is to opt for high street favourites such as roses, lavender, and honeysuckle.
While more traditionally used flowers will give the perfume a familiar fragrance, a home-made perfume can be much more personal than those bought in shops, so you may like to take some time to gather the favourite flowers of the individual you are creating this perfume for. For inspiration, head to Serenata Flowers and then have the stems delivered straight to your door the next day - this is the time to be creative with your floral combinations to make a truly unique scent.
2. Prepare and Grind
Once you have decided which flowers you want to capture the scent of, it's time to start preparing your perfume's ingredients.
Gather a selection of your chosen flowers and pick the petals and core from each stem, being careful not to catch any thorns or prickles. If wildflowers will be incorporated into your scent, then make sure to gently wash away any mud or dirt from the petals and be sure to check the rules on which wildflowers you can legally pick.
Next, use a pestle and mortar to grind the petals together, releasing their sweet fragrances while doing so.
3. Soak and Sweeten your Petals
After picking and prepping your petals, the next step of creating your perfume is to allow the flowers to soak so that you can capture their scents.
Take a small bowl and line the inside with a muslin cheesecloth, so the edges of the cloths hangs over the rim of the bowl. Pop your concoction of crushed petals into the bowl, on top of the cloth, and gently pour a 250ml water over the petals to ensure that they are all covered.
To ensure a potent fragrance, place a lid or cover on top of the bowl and let the petals rest and soak for at least 24 hours.
4. Simmer the Scent
Once the petals have had enough time to soak, using the edges of the cloth, lift the cloth and petals out of the bowl and squeeze any remaining liquid out of the cloth into the bowl below. Then place the petals in the cloth to one side – you'll want to keep those for later!
Next it is time to heat the water inside the bowl and, for this step, you can choose which method suits you. Heat the water on the hob until it simmers or, if you'd prefer to use the microwave, then set the microwave for between 8-10 minutes on a low heat.
After allowing to simmer and rest, you will be left with a sweet fragranced water which is a perfect blend of your chosen floral notes. For a more long-lasting scent, you can even add in a teaspoon of rubbing alcohol to your fragranced water.
5. Perfect your Perfume
Now that your scent has been created, it is time to make those finishing touches to create a beautiful and elegant perfume bottle.
For a charmingly rustic appearance, take the left-over crushed flower petals from step 4 and pop a few into your liquid. Next, empty the contents of the pan or the microwavable bowl carefully into a high-quality spray bottle. While a range of spray bottles can be purchased online or in beauty-supply shops, opting for a glass bottle will add sophistication to your home-made creation.
Finally, decorate your perfume bottle. Whether you prefer to keep it simple with a touch of ribbon or want to create a more avantgarde appearance by gluing the left-over petals to the bottle, accessorise the bottle with its receiver in mind and take time to perfect your perfume.
For more information on how to make your own perfume, visit www.serenataflowers.com/how-to-make-perfume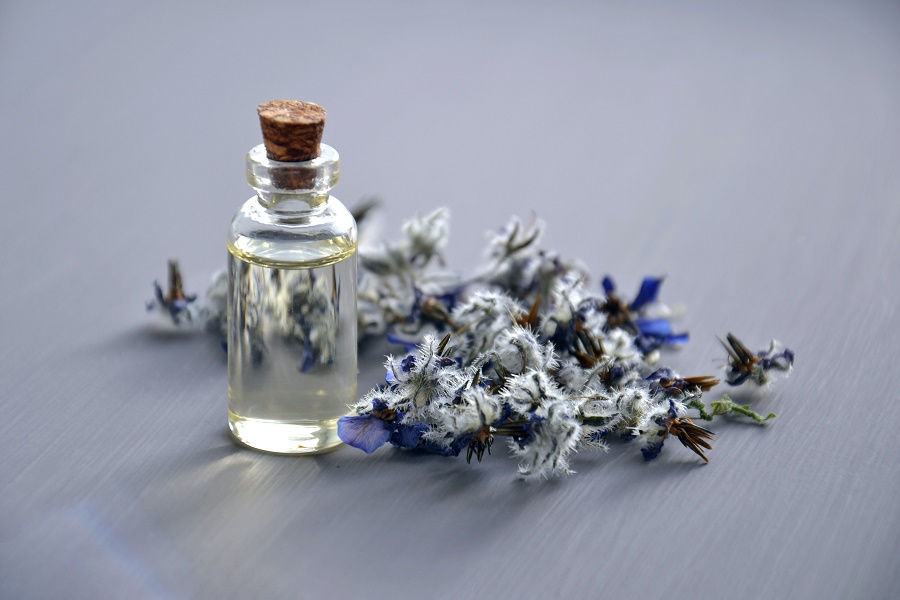 If you prefer leaving your garden in the hands of professionals, contact our specialist recruitment team today to find you the perfect candidate; from Housekeepers to Gardeners, Nannies to Carers, we source only the most exceptional candidates for your home.
Contact our friendly team today: theladyrecruits@lady.co.uk