Being a vet is an emotional roller-coaster - a journey that takes you from the joy of meeting a new puppy or kitten, to the challenge of treating an animal that's been badly injured to the sadness of ending the life of someone's beloved pet.
No day is quite the same and with typical consults of just 15 minutes you might see up to 20 patients a day. Most owners are lovely and want to do the best for their pet, but sometimes I wish my four-legged patients could bring themselves to their appointments and leave their human companions at home.
A day in the life of a vet may look something like this:
At 8am I meet Brutus, a six-year-old male cat, who has come in with a scratched eye, after having a territory dispute with the cat next door. He's well behaved with me and is dispensed an eye ointment and instructions to keep him inside for a few days.
Only 15 minutes later I'm consoling Sarah who has arrived with Prince, a three-year-old (usually rambunctious) Labrador who is continuously vomiting with accompanying diarrhoea. It's almost certainly something he's eaten and Sarah reveals she'd caught him scoffing a mouldy sandwich which he snaffled on a walk the day before.
An hour later (it's only 9.30) and I am faced with one of my most difficult tasks: putting to sleep a 16-year-old cat, Camilla, who is suffering from kidney failure and has come to the end of her life. She has been brought in by Claire and her seven-year-old daughter Samantha who is distraught at losing her dear friend. The pair sit together holding little Camilla's head as I give her the injection. Sometimes it's very hard not to become overwhelmed by their pain and grief - particularly in cases when the pet is the sole companion of an elderly or lonely person.
The next consult, however, is sheer joy when Cockapoo Beau, eight weeks old, bounces in for his first vaccine. His family have brought a long list of recommendations from his breeder and want to discuss a million ideas about the best way to raise him. I love the excitement a new puppy brings to his or her family but it can be challenging emotionally to swing from sharing the last moments of one life to celebrating the beginnings of another - all within an hour.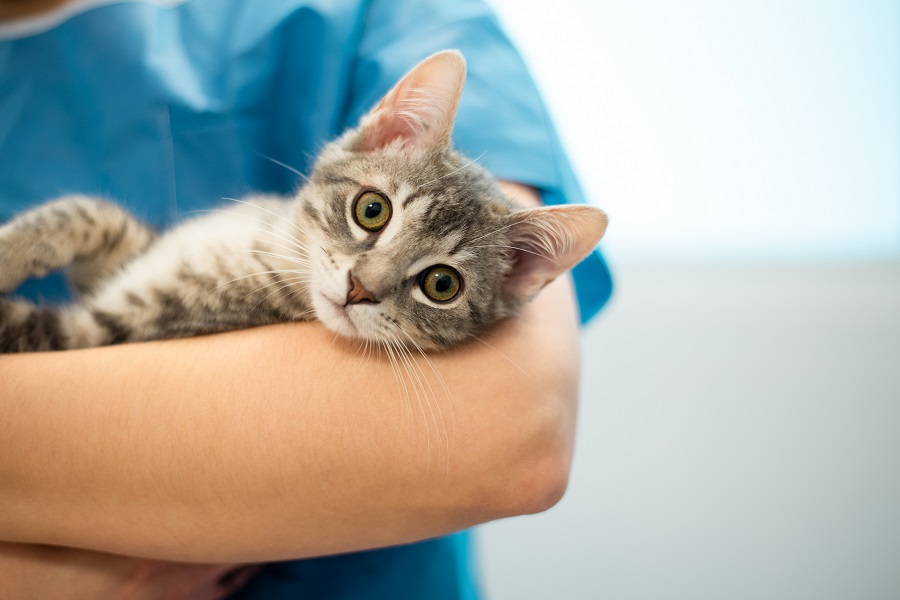 At 2pm a cat is rushed in after a road traffic accident and it seems that she has a broken leg and suspected abdominal trauma. Her owner is understandably very distressed and her clothes are covered in blood. An operation for these awful injuries will likely cost more than £2k-£3k and she has no pet insurance and is not sure she can afford it. We will always try to find a charity to take these cases if they can, we have even had clients who have crowd funded to help them pay their veterinary bills. Only in the worst-case scenario will the pet have to be put to sleep.
There are also more joyous, even hilarious, moments that crop up, of course. One lady turned up with her cat, aptly named Madonna, who was dressed in a pink T-shirt and tulle skirt. 'Err you do realise your cat is wearing a tutu,' I commented wryly, as I prepared to examine her. 'Oh yes,' came the unfazed reply. 'She likes to dress up.'
Animals are understandably often stressed when they arrive (though there are many that absolutely LOVE coming to visit the doctor, as long as there are cuddles and treats involved). Like us, they may be feeling ill and afraid, but unlike us, they don't understand what's going on. Nips and scratches may be part of the job - fortunately I haven't been on the wrong side of too many of them!
I do get lovely cards, paw-printed, by some of my clients to thank me for making them better. It brightens my day and is just one of the things that makes the job worthwhile. And it's why, after 28 years, that on a good day, I still love it.
Names have been changed to protect furry identities