Detox Kitchen Review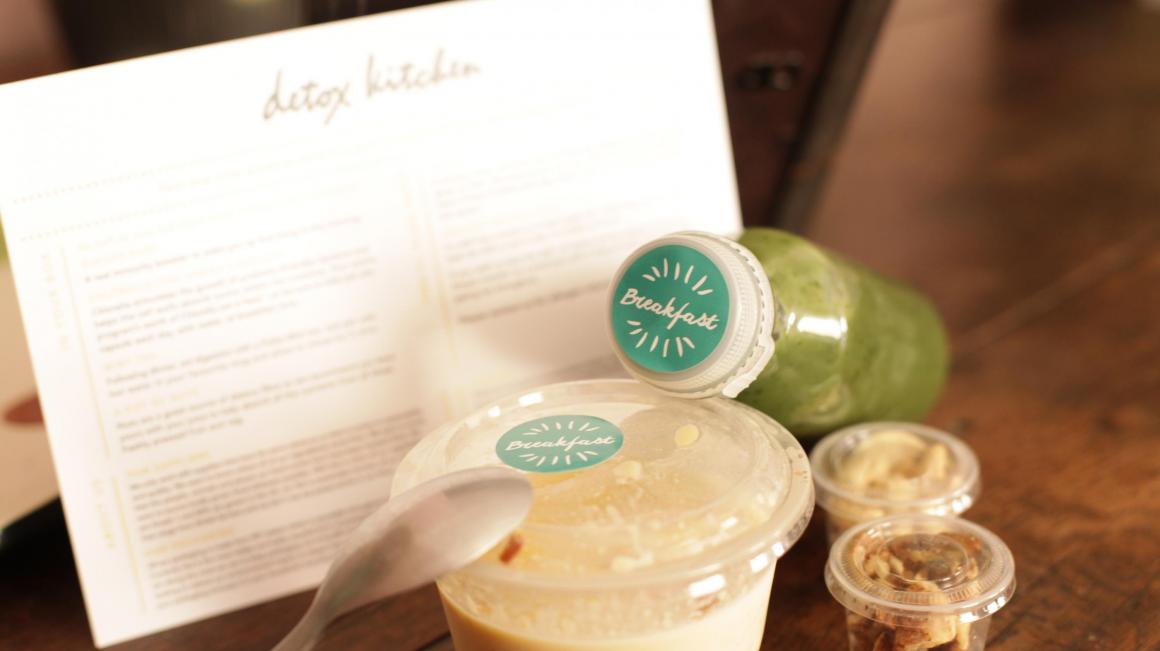 Maybe you're a busy working professional, a lady of leisure or someone who just needs an extra few minutes a day? And more so, perhaps you may desire to eat healthy nutritious meals but do not have the time (or simply like to be served your food!)
Enter Detox Kitchen- The new healthy creative idea that brings a whole new meaning to meals on wheels! They start by delivering your three meals a day to your door (whilst you are sleeping) and combine your favourite nutritious ingredients accompanied with vitamins, juices and even some pretty products to keep you feeling tip-top throughout the day.
I trialled their 'Summer Set' package which aims to promote many different aspects of health including improvement of complexion, de-bloating of tummy, boosting of energy levels, improving sleep quality, shedding excess weight and a general improvement of overall well-being and mood. Well! Seeing as I have been rather over-indulgent with the afternoon teas of late I was quite intrigued by this concept. I also love to cook and make different recipes but often I find I can throw food away as the quantity goes off too quick for me to use all of it.
Their ethos is simple- It is their mission to pack every dish with as much flavour and as many nutrients as possible. They believe food should be delicious, enjoyable and nourishing.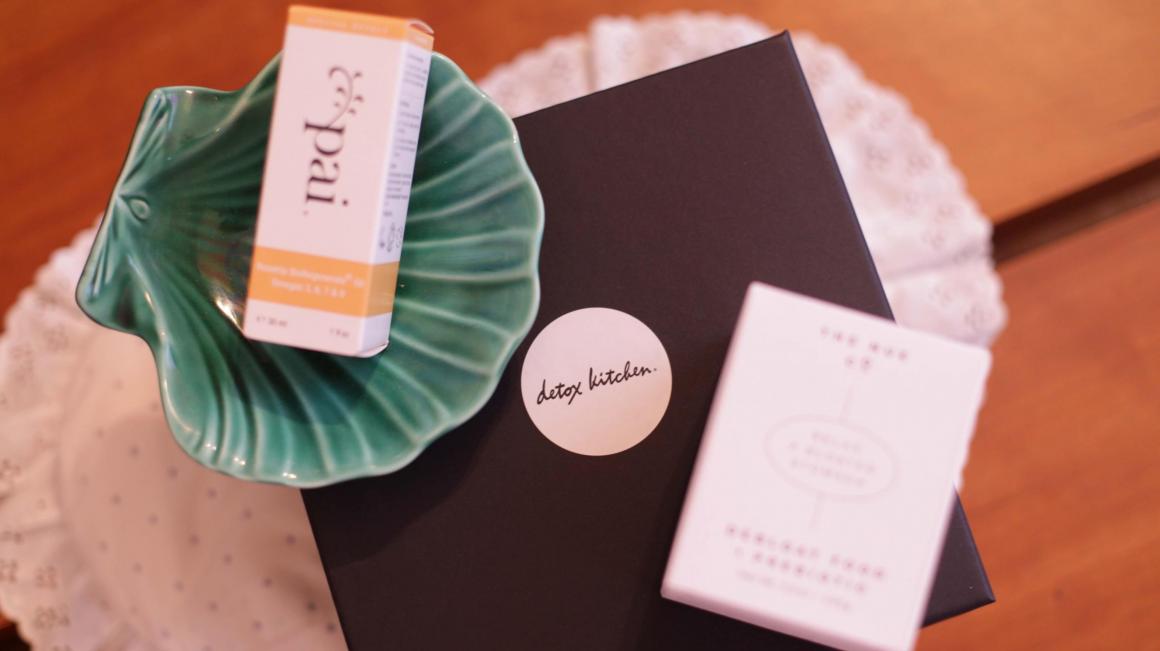 I was told my fully sealed box would arrive between 3am-7am and they would discreetly place by my door or garden. As I live in busy Zone 1 central London I was worried someone else would get their hands on my box and nab it so I spontaneously awoke at 6 am to check it was there- it was, and had been hidden too so no one could see it.
Inside my package was a collection which for breakfast included a goji berry granola with raspberries and rice milk, a green juice and a ginger shot. For my mid-morning snack, there were sweet potato falafels and pepper dip whilst my lunch consisted of a quinoa and vegetable bowl. Dinner was a soup with peas, broccoli and kale (which I must admit I topped up with a fresh sourdough bread- delicious!) and the pudding was a delightful coconut truffle.
The thing I liked the most about their desserts was that they tasted like a real dessert but were made with fruits, cacao and other natural products rather than pure sugar! They also included mini pots of nuts, mint tea bags and vitamins to keep everything in alignment.
But of course being the beauty fanatic that I am my other favourite part of the box was the special gifts from their brand partners, The Nue Co and Pai Skincare, aimed to leave you feeling lighter, brighter and 'set' for summer. The Nue Co Debloat Food and Prebiotic is aimed to help relax a bloated stomach. A combination of organic turmeric, cinnamon, ginger and digestive enzyme-rich maqui fruit to soothe an uncomfortable stomach; for instant relief and long-term bloat-reduction. This is something I have suffered from in the past and found that going down the holistic route helped me greatly but as with all integrated health, it is an upkeep that requires a regular top up.
The Pai skincare Rosehip BioRegenerate Oil, a unique and highly concentrated blend of organic Rosehip fruit and seed oil is also rich in Omegas to help regenerate skin without irritation and restores balance and confidence to unpredictable skin. I suffer from dry skin in places like my elbows and knees so it is recommended to apply oil after exfoliating the body (just remember to let it soak in before putting clothes back on!)
I enjoyed the variety of the package and after the launch of their Spring Equitox packages, Detox Kitchen have created a bespoke package tailored for the summer months- I must admit I could get used to my breakfast, lunch and dinner being delivered to my door daily!
www.detoxkitchen.co.uk
THE PACKAGE AVAILABILITY:
Available for purchase from Thursday, 21 June (official first day of summer). Flexible sign-up throughout summer, starting from Monday, 2 July.
INCLUDED IN THE PACKAGE:
Detox Kitchen Food: 10 days of food delivered directly to your door every day (Monday-Friday).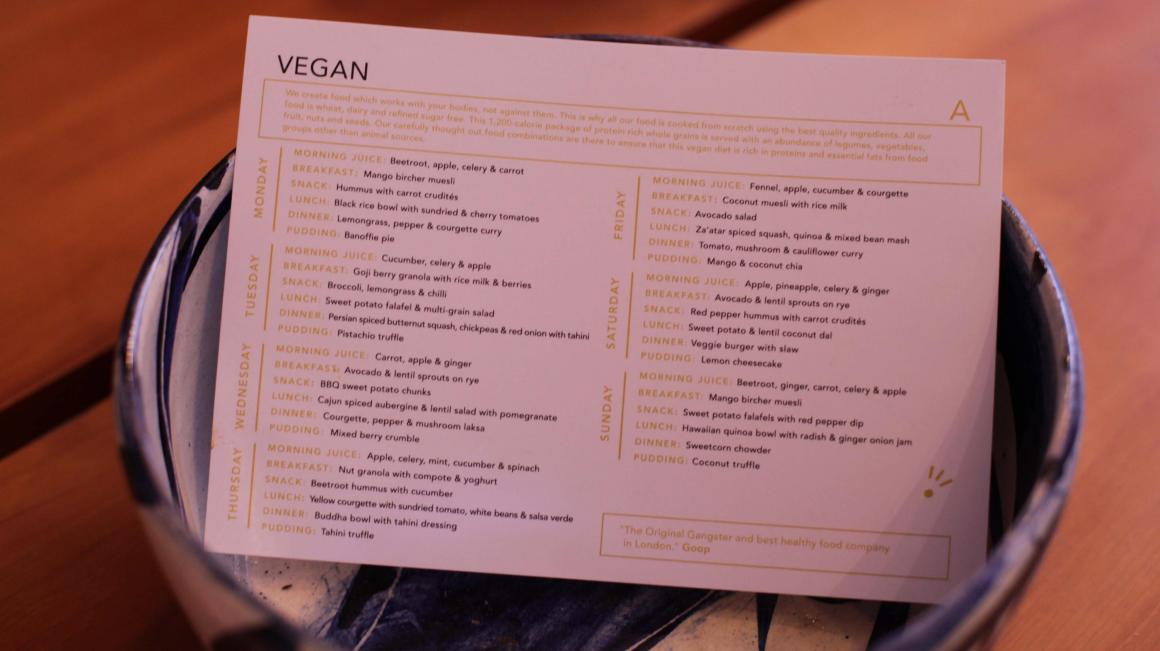 Submitted by

Young Ladies Ab...

on 19 June, 2018 - 11:09