The Diary of Miss Darcy Bustle: 13 April
Monday
It's official. Sausage dogs are the best in the world and are so wonderful that a museum has just been opened in their honour. Not that I want to brag (well, a bit), but is this a doggie first? I think so. The Dackelmuseum opened this week in Bavaria and the founders are hoping that I will be able to visit soon. They haven't actually said that, but that's what I'm telling the editor so she will send me on a visit. It has taken them 25 years to accumulate the 4,500 dachshund-related objects on display – who knew there were so many porcelain sausage dogs out there? And for anyone who thinks this is a silly idea about a silly little dog, there is also the news that Leonard Nimoy was a dachshund devotee – and nobody ever called Spock silly!
Tuesday
Someone accused me recently of having 'eyes bigger than my belly' but I think that's a term used to describe someone who asks for food and then doesn't eat it. I cannot imagine a universe where that would happen. Only yesterday, for instance, did I spy a cake meant for eight for tea. I really wanted that cake (admittedly I didn't ask anyone for it) and so ate the cake. The whole thing. True, I did spend the rest of the afternoon doing my upturned turtle look on the sofa, and, yes, it did make me very flatulent. But I didn't have eyes bigger than my belly. My belly seems to be a bottomless pit.
Wednesday
I have made two new friends. Well, the editor has made two new friends and they are coming for tea soon. They're called Dotty and Mabel and they look adorable, although Mabel is a bit naughty. Like me apparently. They travel everywhere with their own luggage and Dotty always insists on a window seat. Their human friend, Catherine, used to live in New York and they would travel in the cabin on the plane. OMG, as the young people say! They have their own Instagram handle as well, at @twodachshundsabouttown. This new relationship could get quite competitive...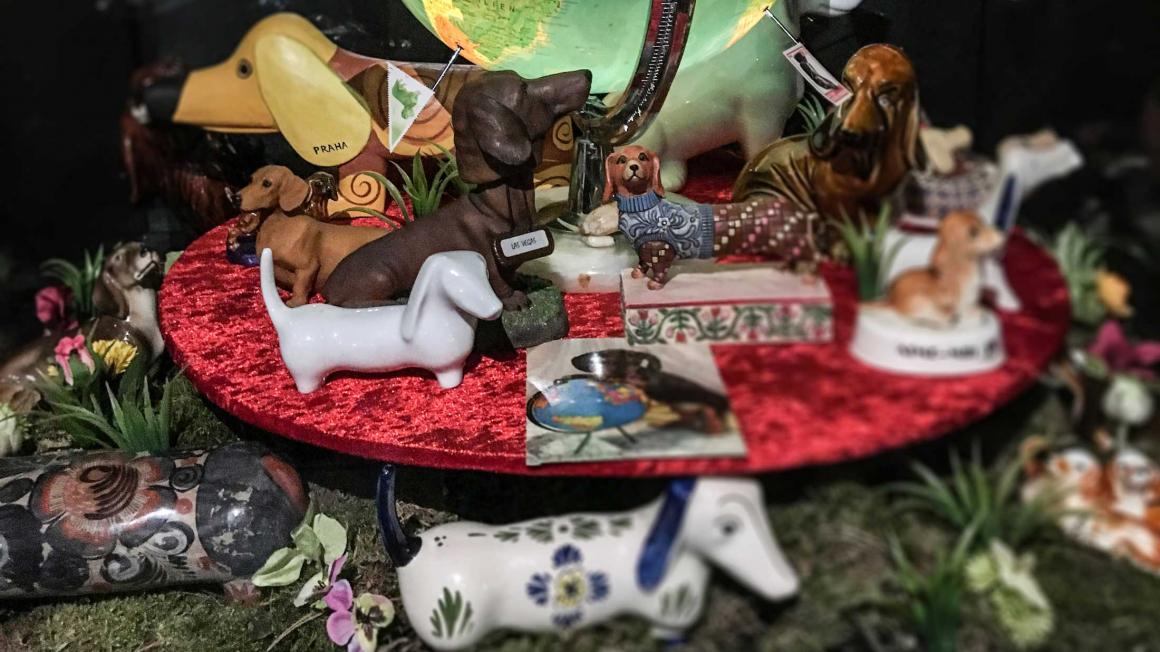 Thursday
I have been in Hastings all week taking in the sea air and helping Alastair Hendy. (That bit's a fib.) But I have helped him by appearing in photos or, rather, putting myself in the way until he takes a picture. I'm rather fond of this one, not that I am posing or anything.
Friday
It's very cold in the sea on the south coast in April. I know this because I have taken up running at the waves. I simply cannot understand why they don't retreat when I am using my most fearsome bark. It works on cats and certainly on small birdies (except seagulls, of course), but not on the waves, which remain. Duffle says I am losing my marbles. But he knows full well that I'm not allowed marbles in case I choke on them.
See you next week
Instagram @missdarcybustle