The Diary of Miss Darcy Bustle: 29 June
Monday
There are dogs, there are nice dogs, and there is Poncho the Madrid police dog who has been taught to perform CPR in order to save a human life. Yes. Forget that I have been trying to perfect my rolling over and playing dead trick, no one cares about that now they've all seen Poncho jumping up and down on his handler's chest in perfect time to get a human heart beating. When a video of his incredible performance was posted on Twitter, it was viewed by over two million people – that is a lot of people! I would like to say I'd be prepared to offer myself up for CPR training, but who am I kidding? I might become a police mascot instead – I've always fancied the uniform.
Tuesday
I live in dread of getting lost – it's easily enough done, especially if you are small and there are lots of people around. It can happen. Which is why it is terribly important to get microchipped. This week, for instance, Lunar, an Arabian greyhound that went missing five years ago, was finally returned to her real family in Faversham, Kent, when some not very nice people were caught trying to re-register her microchip details to an address in Hastings. Poor Lunar – I wonder what happened to her in those years.
Wednesday
I know we are not supposed to brag about things, but I can hardly contain my excitement. A lovely artist called Alice Pitman got in touch to say she had painted a portrait of me. Yes, me! Even though I say so myself, it really is fantastic. I look both regal and relaxed at the same time. She also seems to have slimmed me down a little, which really is the measure of a true artist.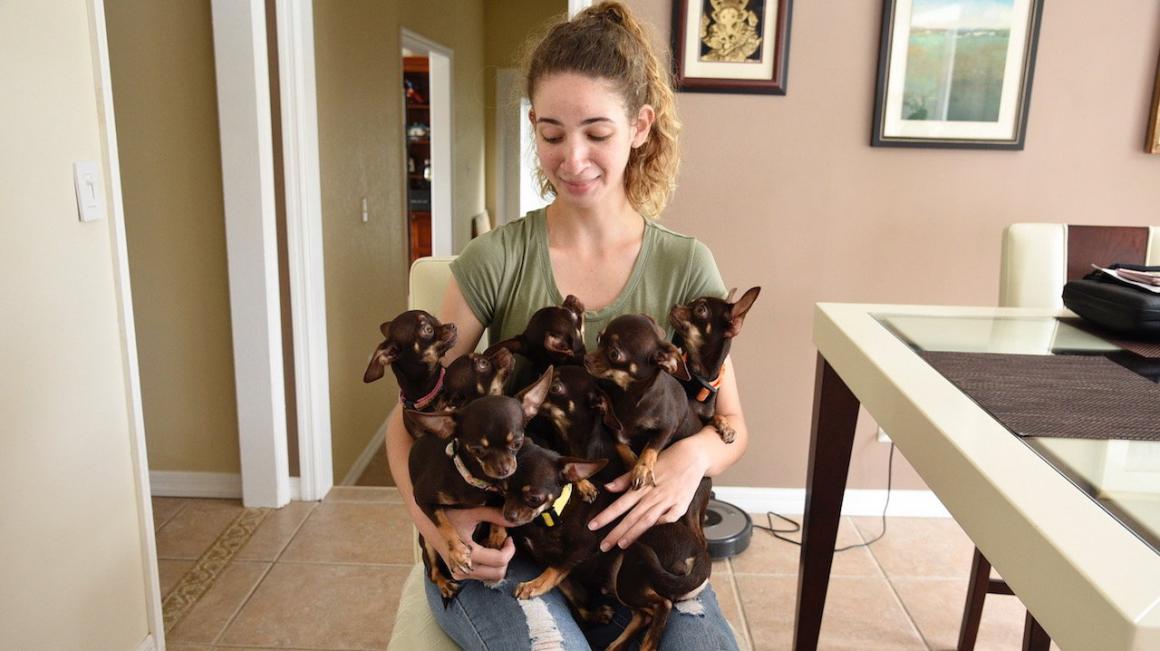 Thursday
It seems that this is the week of heroic acts by us four- legged types, although admittedly I haven't really done anything that heroic, unless we can count eating Duffle's doggy biscuits this morning because he was being too slow. So, first there was Poncho the CPR dog, and today I've just read about Daisy the eco-warrior Cockapoo from Diglis near Worcester who has been given a special award by the local council for picking up litter near her home. Over the past eight years, she las picked up over 5,000 pieces of litter – beer cans, coffee cups, plastic water bottles, you name it – that she has sniffed out of the hedgerows and bushes and taken home. Absolutely incredible. And also a little bit shaming. I really do have to start doing something more important with my life. Perhaps I could become a foreign correspondent. After all, I am foreign.
Friday
I know that many of my doggy friends dislike the heat, but I love it. If there's even the tiniest scrap of sun in the garden, I head straight there to lay and bake. All I really need now is a paddling pool…
See you next week
Instagram @missdarcybustle