The Diary of Miss Darcy Bustle: 9 March
Monday
I spent the weekend staring out the window at the white landscape. Occasionally, I did have to pop out into the garden, but only if someone was around to keep an eye on me because I went out one day and got swallowed up by the herbaceous border. So much panic that when I resurfaced the humans were so pleased to see me that I got extra treats. Duffle was furious!
Tuesday
Barbra Streisand is a hugely famous singer who is very popular with confirmed bachelors. She is also famous for being a dog lover, so much so that last week I read that she had cloned Samantha, her 14-year-old Coton de Tulear. It cost $100,000, which sounds like a lot of money. The clones are called Miss Scarlet and Miss Violet. She had Samantha cloned because she missed her seriousness. Sadly, it doesn't seem clear whether her new friends will be just as serious. But hey, Barbra, maybe take a leaf out of my book: being serious is over-rated, just be silly instead.
Wednesday
Oh gosh. This morning I got a letter from two brothers called Alfie and Bruno. They are silky-haired miniature dachshunds and live in Cranleigh, Surrey. They weren't both supposed to be living there but when their owners went to 'collect' one of them, they couldn't leave the other one behind. When I was 'collected' from Orpington, I left behind my brother Boysie, waiting for his forever home. I'm sure that he has found somewhere lovely, but as our mother died in childbirth, we only really had each other and I often wonder where he is. Maybe someone should start a puppy reunion show? Alfie and Bruno wouldn't need to be on it, of course!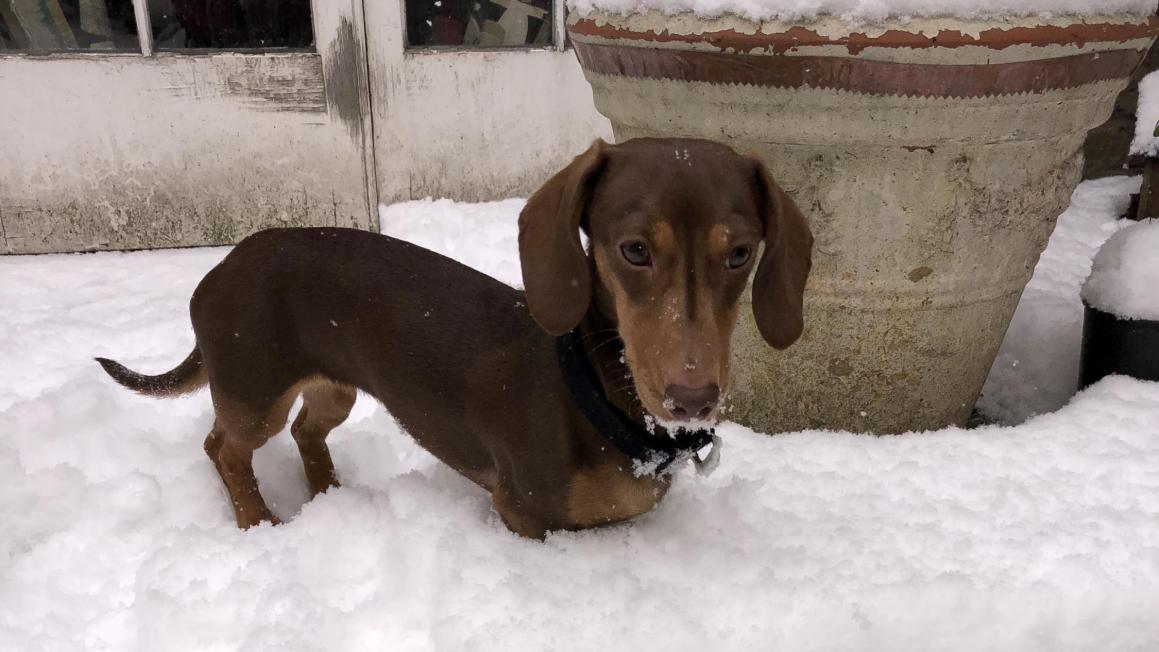 Thursday
We are working on our Easter double issue and I am helping with the animals and pets welfare pieces we are doing. It's so amazing how much work the charities and volunteers do every day, saving animals from abandonment and cruelty. Like little Tiny, the three- month-old chihuahua puppy who was just left under a hedge in a park dehydrated and crying and was rescued by the Mayhew. Thankfully he was found in time and has now been re-homed. But there are so many stories that I feel grateful every day for all the cuddles I get. In fact, maybe I could do a 'sponsored cuddle.' How long can one little dog sit on a lap? Quite a long time in my case!
Friday
I read a story about a dog who spends his days making sure that planes can take off safely by chasing away seagulls from runways. I could do that, I felt like saying to him, as long as they didn't try and pick me up and fly off with me. Seagulls are not my friends.
See you next week
Instagram @missdarcybustle