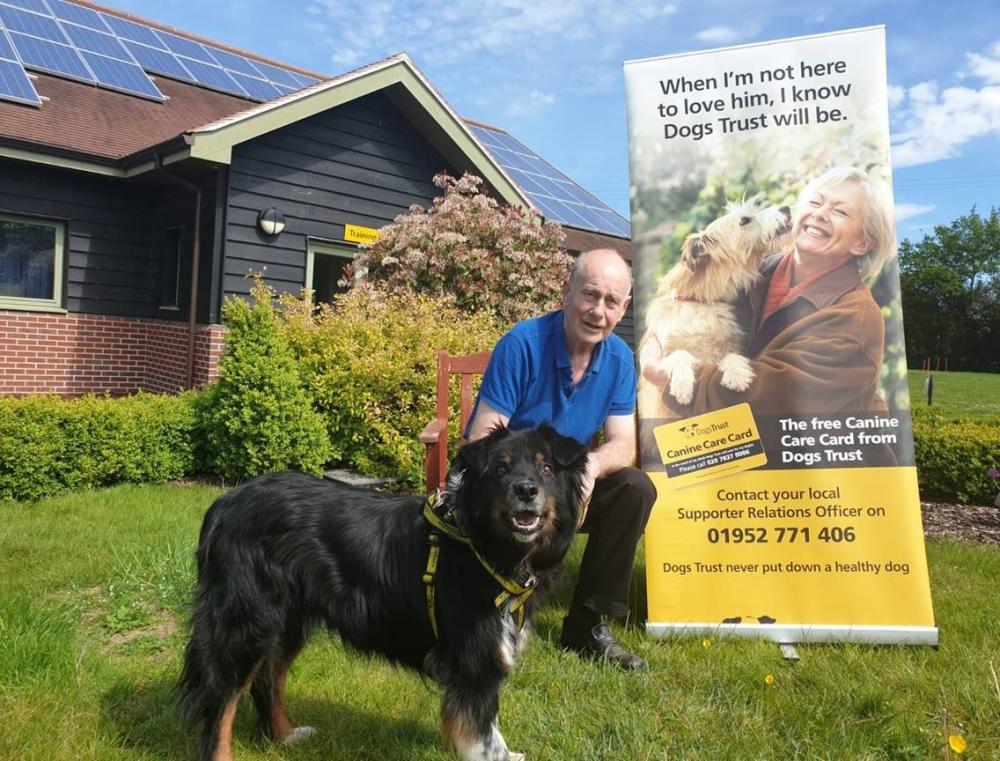 When Border Collie cross Frank first arrived at our Shrewsbury Rehoming Centre, his owner had sadly just passed away. Thankfully, Frank's thoughtful and devoted owner had registered Frank onto Dogs Trust's Canine Care Card service. The free service offers peace of mind to dog owners by promising that, should anything happen to them, Dogs Trust will be there to care for and rehome their canine companion.
The whole team at Shrewsbury worked extra hard to help Frank settle into his new environment and cope with the sudden loss of his beloved owner.
Lee, Supporter Relations Officer at Dogs Trust Shrewsbury, said;
"Frank was obviously much loved, as his owner had made sure he would be immediately cared for if the worst were to happen. We can't fill the space left by his devoted owner, only a new caring family can do that, but we're making sure he is getting lots of TLC whilst he is with us. He will be a lovely addition to any family and we just hope he doesn't have to wait too long for the comfy, cosy home with the loving new owners he deserves."
Luckily, Frank didn't have to wait for long! Shortly after Frank's arrival, John was visiting the rehoming centre when he heard about a recently bereaved, friendly, old-aged pooch. He knew he had to meet him. And it was love at first sight! They hit it off immediately and knew it was the beginning of a perfect partnership.
Frank and John now enjoy a well-deserved retirement in the company of each other. Thanks to the Canine Care Card, Frank's previous owner made sure that even after he was gone, Frank got a second chance at happiness.
If you would like to find out more on how to apply for your free Canine Care Card, it's simple and takes a moment. Just call 020 7837 0006 or email ccc@dogstrust.org.uk and quote code 334320.