Easter Revision Camp offers teens the chance to beat exam stress...and have fun!
If you're the parent of a teen taking GCSEs or A Levels this summer, the chances are both you and they are feeling anxious about what lies ahead. Have they covered all the coursework required? Are they sufficiently organised and disciplined about revision? How well will they cope with the pressure of public exams?
With places at sixth form and universities more competitive than ever, getting the right results first time round has never been more important.
Academic Summer's Easter Revision Camp is designed to alleviate some of the stress around exam season by offering an Easter revision experience that doesn't just prepare your child for the exams ahead but takes them to the next level in their educational potential. There are content workshops in all the classic subjects – Maths, English, Economics, Psychology, Biology, Physics, Chemistry at GCSE, A, and IB (International Baccalaureate) Levels, together with Theory of Knowledge (IB only).
Students are also introduced to study skills, exam and interview techniques, and given pointers on how to develop a personal study plan and how to protect their mental health during the stressful exam periods. In short, we have devised a camp that delivers all aspects of what teenagers need to be successful at this point in their lives.
We also offer smaller group sessions – workshops and surgeries (where students focus on specific content in the subjects and bring any difficulties they are experiencing). Supervised study time can also be built into the personalised schedule created for each student.
Where our Easter Revision Camp really differs from other revision courses is in its efforts to help students mature in their approach to learning. The curriculum is based around the principles of Content and Language Integrated Learning (CLIL) which includes the teaching of higher order thinking skills like reflection, logic, creative thinking and metacognitive thinking. It also puts a focus on culture, encouraging children to understand their roles as global citizens as well as helping students to improve their content knowledge of the curriculum and improve their language skills so they are able to write a better essay or exam answer.
Once the laptops are turned off, there's plenty of fun available. Students can use the Sidcot School's first class pool and sports facilities, and those who are staying over the weekends will be offered trips out. The accommodation is welcoming and comfortable: students share bedrooms and bathrooms with one or two others, and have access to a common room throughout their stay.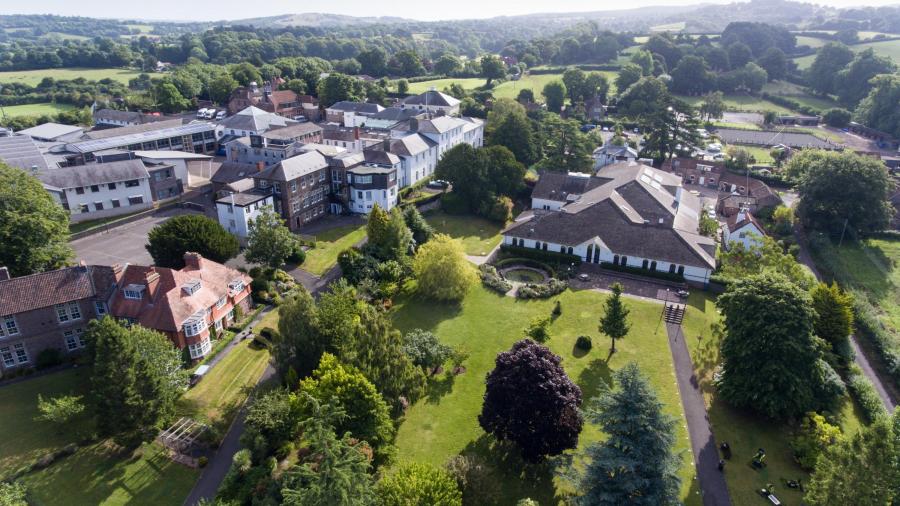 The camp takes place from 5-18 April 2020 in the beautiful rural surroundings of Sidcot School in the South West of England. Very close to Bristol airport and the great transport connections in Bristol itself, the camp is convenient for students from the UK and overseas.
They might enjoy it so much they'll be clamouring for more over the summer! And our summer camps come with the exciting option of overseas travel. As well as in the UK, we hold camps each year in Canada and Switzerland, offering teenagers the chance to learn alongside new friends from all corners of the world.
Fees for Easter Revision Camp start at £900 for weekly boarding, while single days are available from £120.
Find out more at www.academiccamp.org/revision
You can also find us on Facebook by searching for Academic Camp Revision.