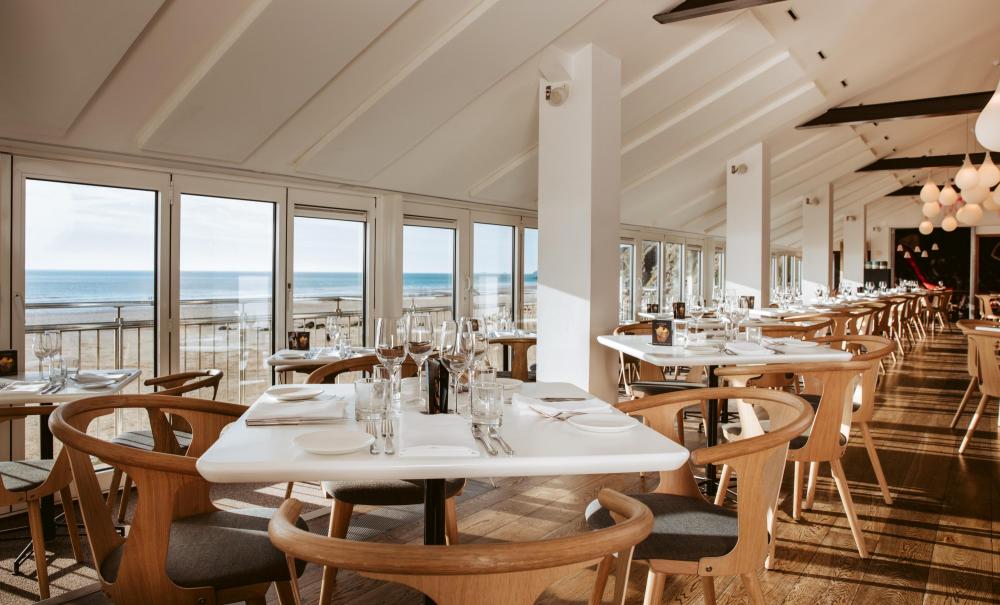 JAMIE Oliver's Fifteen is celebrating the food, drink and hospitality sector this November with a month-long series of events taking place in the restaurant: "Eat Up: Think beyond the Bite."
The Eat Up series includes a host of ticketed events from business breakfasts to guest chef lunches and dinners, culminating with Gennaro's Pasta Perfecto! on 28th November. Gennaro Contaldo, mentor and friend to Jamie Oliver and well known as the Master of Pasta will be co-creating a dinner with Head Chef Adam Banks, before signing copies of his new book.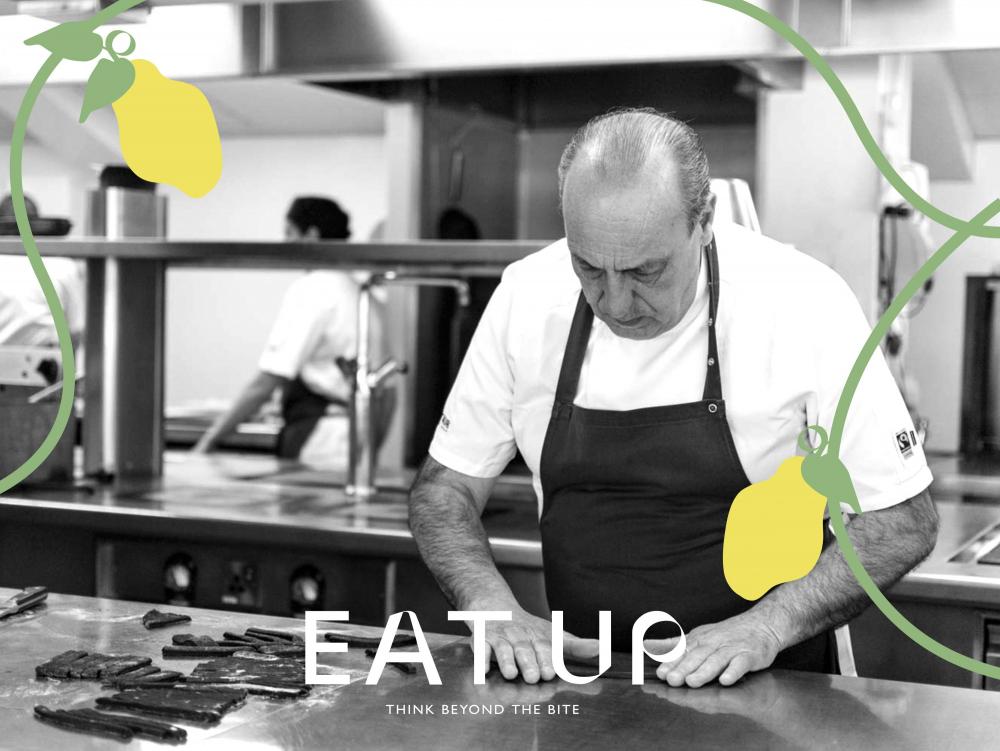 Matthew Thomson, chief executive of Fifteen and Cornwall Food Foundation says: "The hospitality, food and drink sectors are an exciting place to be at the moment and our first Eat Up series brings trade experts, gastronomists and food influencers together with great Cornish food and drink to explore the challenges and trends shaping the industry. We hope there's something for everyone in the line-up."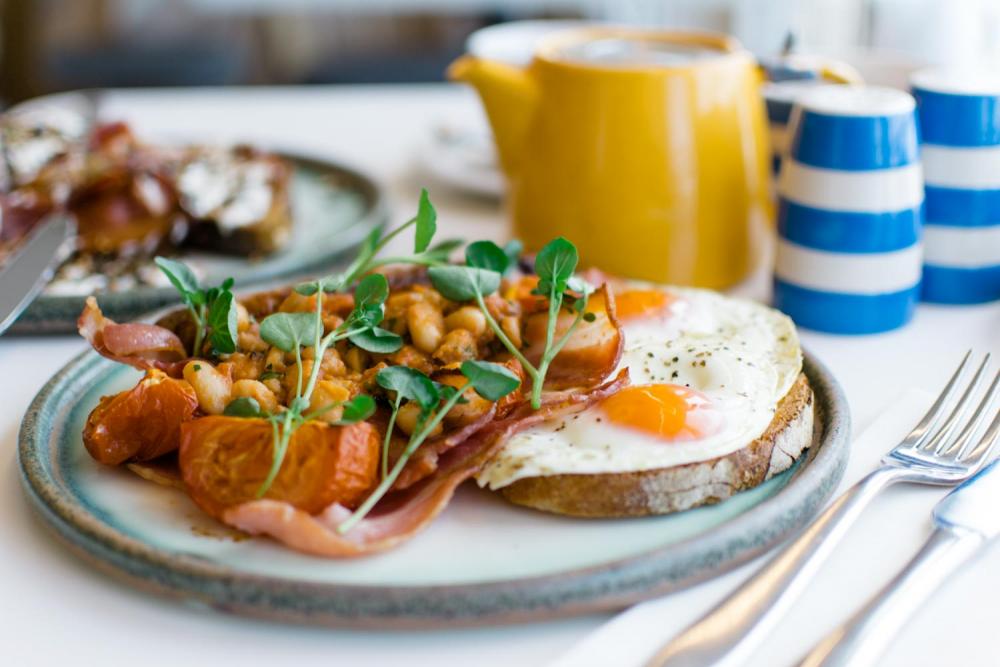 Following the closure of the Jamie Oliver restaurant group earlier this year, Fifteen Cornwall is now the only British Jamie Oliver restaurant and remains independently owned by Cornwall Food Foundation. Thomson says: "It's been a particularly difficult year for us, both emotionally as part of the Jamie Oliver family and from a business perspective as Jamie's news led many people to believe we closed whereas in fact we are open and recruiting our fifteenth batch of future chefs!"
"We're very grateful for the longstanding and continued support of our locals and visitors to Cornwall since we opened our doors in 2006, and we need everyone to get behind our 15th cohort of trainee chefs."
For further information or to book tickets visit: www.fifteencornwall.co.uk/events/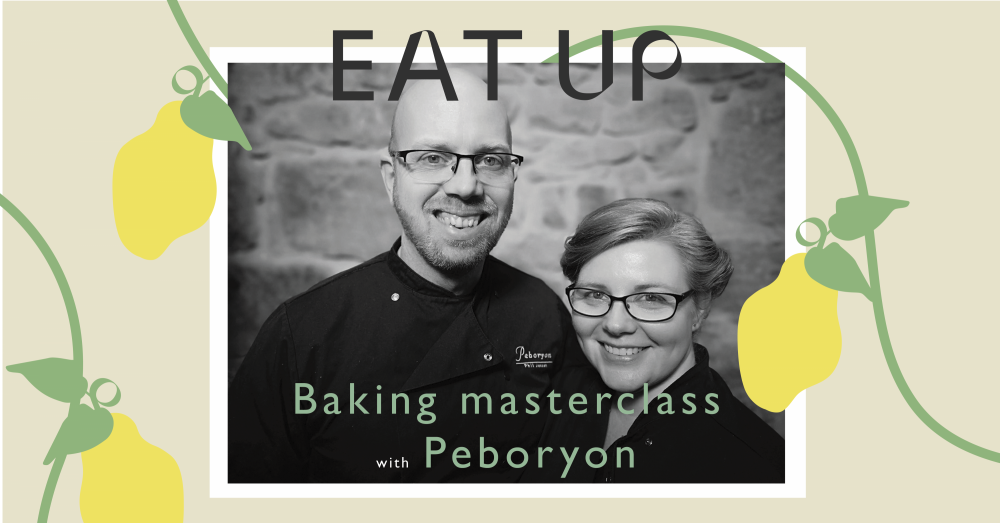 The Events
All proceeds from ticket sales will go to the Cornwall Food Foundation, which supports the award-winning chef Training Programme as well as providing vital funds to run community programmes, such as Food for Change and Foodworks.
Cook, share, eat vegan with Áine Carlin: Sunday 3 November
Vegan food blogger Áine Carlin is hosting an intimate sharing lunch in collaboration with Fifteen Cornwall Head Chef Adam Banks. Includes a signed copy of Áine's latest book, Cook, Share, Eat Vegan.
Very limited tickets, £20 per person.
Brand building business breakfast: Friday 8 November
Some of the best food, drink and hospitality brands in Cornwall are joining Fifteen Cornwall CEO, Matthew Thomson and Cornwall Chamber CEO Kim Conchie for a panel discussion on building a brand and business. Hear from Philip Tanswell, MD of Cornish Seasalt, Ruth Huxley from Cornwall Food and Drink, Judi Blakeburn, Brand Director from Watergate Bay Hotel and Grace Reith, Head of Marketing for Origin Coffee as well as enjoying a Fifteen Cornwall breakfast and a spot of networking. Limited tickets, £25 per person.
Badass Brunch: Sunday 10 November
Head Chef Adam Banks has gone off the rails and created a one off Fifteen Cornwall brunch. Choose from steak with eggs, crispy pressed potato with chargrilled mushrooms and smoked egg aioli, a Burford brown omelette with smoked salmon or brioche eggy bread with roasted seasonal fruits.
Tickets include one brunch dish, a brunch coffee and tea or coffee, your only problem will be choosing which badass dish to go for.
£20 per person.
High Time for High Tea: Sunday 10 November
Fifteen Cornwall Pastry Chef Mariana Chaves is indulging her pastry dreams with this traditional with a twist high tea. Start with finger sandwiches of Cornish crab, smoked mackerel and pickled vegetables and savour sweet treats including her incredible carrot cake (a guest firm favourite) and indulgent chocolate tarts. All perfectly complemented by Fifteen's special blend Tregothnan tea and a glass of prosecco. Plenty of tickets, £35 per person.
Peboryon cake baking masterclass: Monday 18 November
Channel 4's Extreme Cake Makers and extremely talented people, Christine and Phil Jenson from Peboryon cakes are joining Fifteen Cornwall for a cake baking demonstration. Known for their innovative custom cake creations and as an internationally recognised cake design studio, they'll be showing you how to turn a standard sponge into an awe inspiring masterpiece. Hear from Christine and Phil on their stories and adventures as extreme cake makers, get tips, hints and tricks and finish with the best bit, trying lots of cake with a glass of prosecco!
Limited tickets, £28 per person.
Dessert, Cheese and wine: Thursday 21 November
Pastry chef Mariana Chaves has collaborated with 'cheese man' Tom Hanson and sommelier Greg Turner for this evening of all things indulgent and delicious. Taste three desserts from Mariana, three cheeses from Tom and a special selection of perfectly paired wines from Greg.
Limited tickets, £35 per person.
Meet the media: Monday 25 November
The media play a big part in the food, drink and hospitality sector and getting coverage can be all important for those in the industry. We've compiled a panel of some of the biggest names in media to get the inside track from their point of view. Fifteen Cornwall has collaborated with The Marketing Forum to hear from Laura Rowe from Olive Magazine, Lisa Markwell from The Sunday Times and Code Magazine, Fiona Beckett from Decanter and the Guardian and Martin Hesp from the Western Morning News.
Limited tickets, £20 per person.
Chocolate Tasting with Rio Nuevo: Tuesday 26 November
Calling all chocolate lovers for this hosted tasting with chocolatiers Sara and Andres from Rio Nuevo. Based in Penryn, Rio Nuevo Chocolate have direct trade with farmers in Ecuador to help improve cocoa farmers' livelihoods with transparent ethical trade. In this exclusive afternoon you'll be guided through the basics of chocolate tasting with 4-5 different chocolates learning about taste, aromas and texture with their handcrafted chocolate made with fine Ecuadorian cocoa beans and experience these flavours in one of Mariana's fantastic indulgent chocolate desserts.
Very limited tickets, £20 per person.
Pasta Perfecto with Gennaro Contaldo: Thursday 28 November
In the grand finale of the Eat Up event series, Jamie Oliver mentor and master of pasta, Gennaro Contaldo joins Fifteen Cornwall for this exclusive evening. Experience dishes from his new book prepared by the Fifteen team of professional chefs. Tickets include a copy of Pasta Perfecto ready to be signed during the evening by the man himself!
Tickets £48 per person.