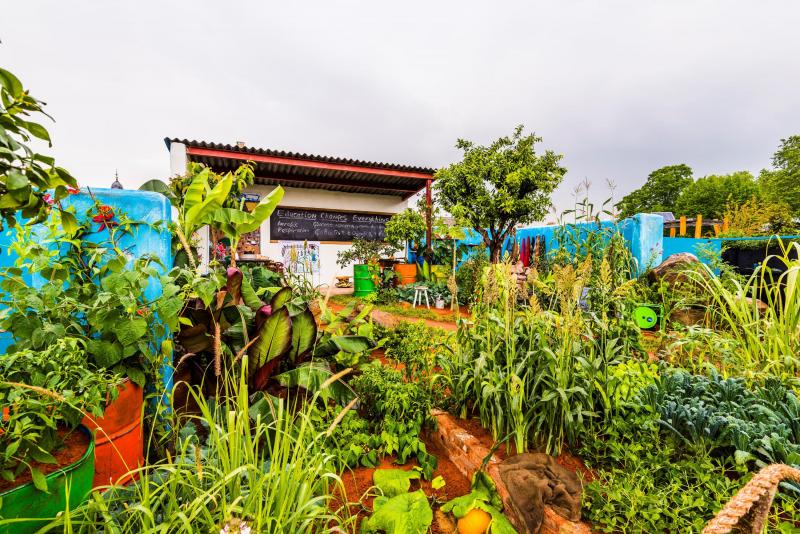 The CAMFED (Campaign for Female Education) African Garden, which won a gold medal at this year's Chelsea Flower Show, will call the world-renowned Eden Project home this autumn. CAMFED, like Eden, is an educational charity that supports the most excluded girls and young women into going to school, helping them succeed and become leaders in their communities within climate-smart, agricultural businesses through its 'See Growth' campaign.
Around 1,000 of the garden's tropical plants were grown at the Eden Project, home to the famous biomes, before being transported to Chelsea. Garden designer, Jilayne Rickards, created the innovative, climate-conscious garden following an inspiring trip to Zimbabwe to meet with CAMFED alumna (numbering almost 140,000 women).
The showpiece comprised a classroom surrounded by a lush array of nutrient-rich edible crops including sweet potato and maize, as well as non-native plants, like okra. Raised beds and crop rotation demonstrate water efficiency and how best to maximise yield from a small area.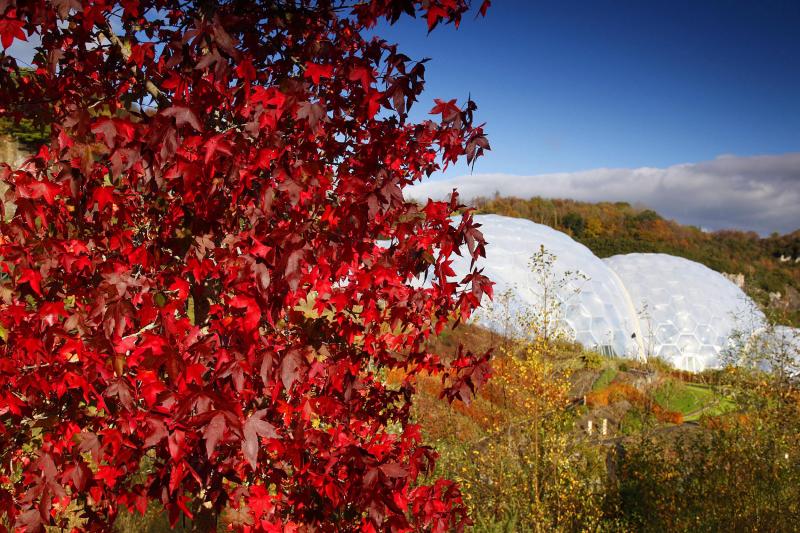 About the Eden Project
Home to the UK's largest indoor rainforest, home to over 1,000 plant varieties native to tropical islands, southeast Asia, west Africa and tropical South America. Discover the crashing waterfall and spectacular orchid house bursting with over 500 species, before taking a stroll through the treetops along the Canopy Walkway.
Take a trip to the Mediterranean Biome and become transported to the depths of western Australia, the temperate climes of California and bountiful fruits of the Mediterranean.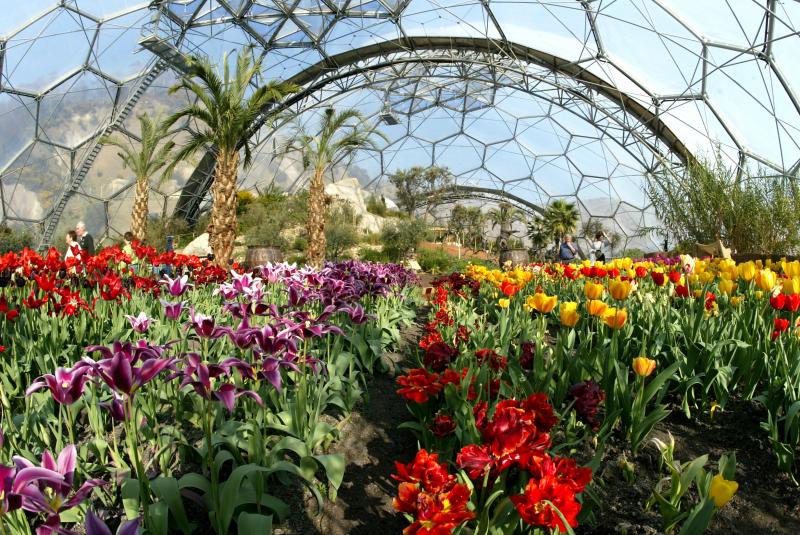 Eden's third and largest biome is its outside garden, occupying over 20 acres of gardens and over 3,000 plant varieties including an abundance of wildflowers to celebrate Eden as the new home for the National Wildflower Centre.
Photo credits: Eden Project / Matt Jessop