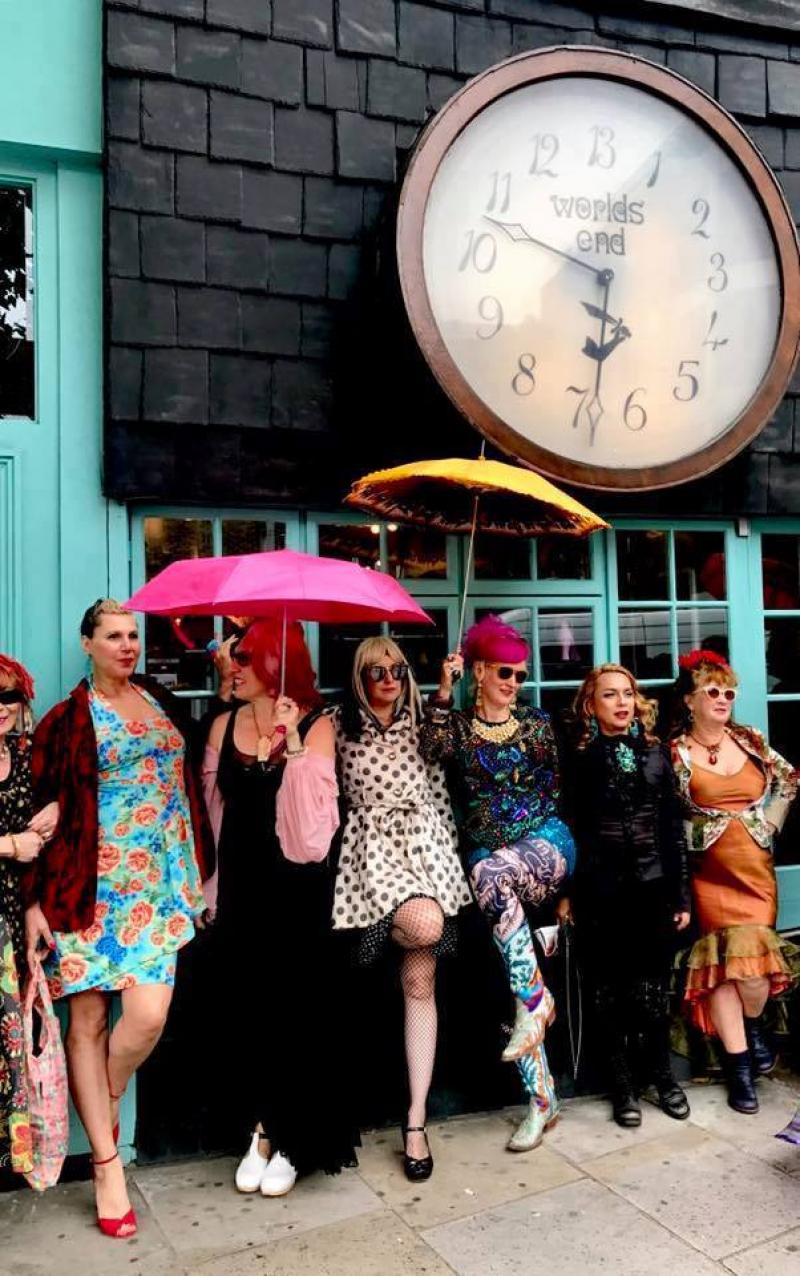 Lady.co.uk was delighted to talk to two remarkable women, Rose Rouse and Suzanne Noble, co-founders of the social enterprise Advantages of Age, a Facebook and web community that brings people together by talking positively about the ageing process, and challenges the stereotypical media narrative around age. Rose and Suzanne give their advice on how to lead a healthy, active and fun life as we age.
'At Advantages of Age – we're a positive ageing group on Facebook, with a website. We organize events and believe that embracing words like 'old' and re-appropriating them, really helps with the acceptance of the ageing process. For us, 'old' doesn't mean weary, saggy, inactive and unattractive, it means creative, spirited, active and entrepreneurial. We feel it's important to not be in pursuit of youth, but rather be in a place of appreciating our rich elderhood.'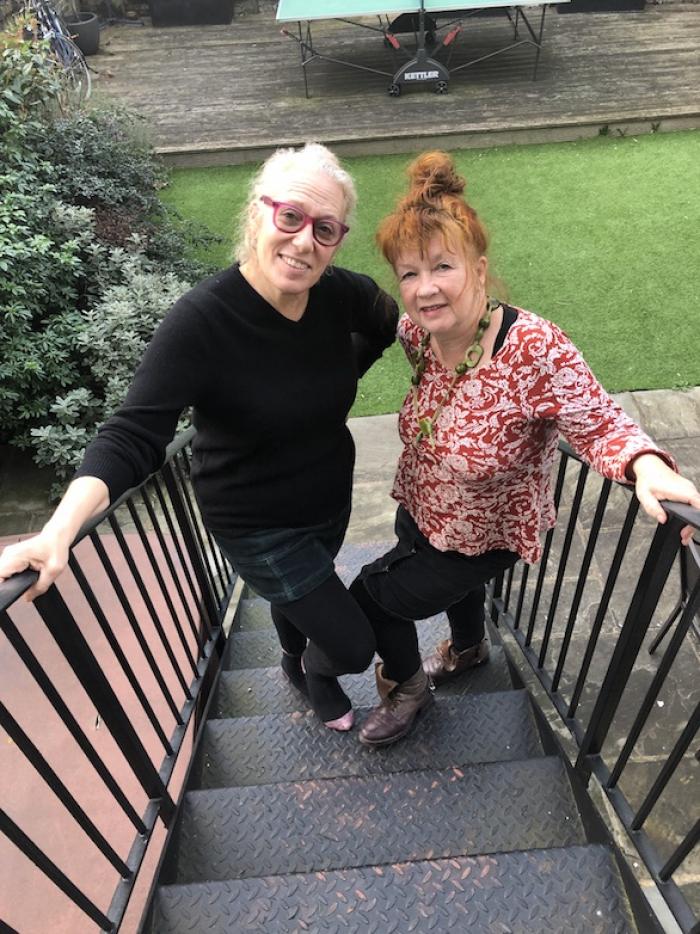 Rose Rouse, 65
For 25 years, Rose was a journalist working for publications like Time Out, the Times and Standard. She got to interview bands from The Stranglers to Joan Baez and was sent off to do yoga in Crete before people had heard of Ashtanga!
Since then, she has written four non-fiction books, from Missing to A London Safari which features an intro by Louis Theroux, has a poetry pamphlet out and two dance films.
Suzanne Noble, 57
As a businesswoman and PR expert, Suzanne Noble's greatest highlight was arguably getting a client into the White House. Right now, she's just as passionate about getting those over 50 into their own business or supporting their existing one.
She has been featured in Forbes, the FT, The Guardian, The Sunday Times and The Sunday Telegraph, amongst others.
In addition to being a spokesperson for women in tech industries, she's also a champion for a more positive narrative around people over 50 as active, visible leaders in society.
A serial entrepreneur, Suzanne has always done her own thing since leaving university. When she founded tech start-up, Frugl, at the tender age of 53, she became increasingly aware of the lack of space in the working world for people over 50. She also became aware that a lot more over 50s didn't want to work for someone else: they wanted to realise ideas and dreams they'd kept in the drawer.
When she's not working, Suzanne enjoys singing bawdy blues from the 20s & 30s.
Below are some top tips from Advantages of Age on living a fulfilled, healthy life:
Fitness
We believe there comes a point in life where going to the gym/not going to the gym or simply engaging in regular physical activity, no longer is an option but a requirement if one wants to remain healthy. Suzanne is lucky enough to live 5 minutes walk from my gym. Over the past three years she's started going at 6.45am, which may seem insane to those who hate the mornings. One of the great advantages of age is no longer caring whether we're the last ones left standing at the party! Rose meanwhile is passionate about tennis and the idea that it's a sport, which she can keep playing well into old age. She plays at least twice a week and loves the combat. But the most important aspect of exercise is that you choose something you enjoy.
Food
We've also both realised that food and fitness are equally important; there's no point in exercising if your diet is full of fatty, sugary rubbish. Suzanne once had a personal trainer that told her that when it comes to which is most important for weight loss and health, what you eat trumps exercise every time. She's always astounded when she meets well-educated people who don't know the difference between proteins and carbohydrates or who have no idea how many calories are in a handful of salted peanuts. It's so easy to look at the label on pretty much anything sold in the supermarket, it's just not excusable to feign ignorance.
Although we both admit we have had issues around food (mainly around eating too much of it), all the evidence we've read associated with how to live longer suggests that it's far healthier to be under than overweight. And what we put in our body definitely has an impact on how we feel and look. Sure, we still love the occasional piece of chocolate but it's a treat now rather than a daily indulgence.
Self-expression
One of the almighty advantages of getting older is the self-confidence that arrives. So often it's a time when we can explore creative pursuits that we've always wanted to try. Rose started writing poetry at 55 and had her first pamphlet published at 64; whereas Suzanne took singing lessons again at 57 and has launched herself into the world of performance, she has a bawdy blues show, which she is taking to Brighton Festival.
However it's more about the joy of doing whatever floats our boat, than the arrival of the boat. And there's so much out there from choirs to art to creative writing to dance.
Style
In 2017, Advantages of Age filled an open-topped double-decker bus with flamboyant oldsters who travelled around London and got off to strut their stuff from time to time. It was huge fun. Some people were dressed up to the nines in their colourful styles from sequins to feathers to flower headdresses and others wore less exhibitionistic outfits. It was great fun and the key was that this bus full of over 50s doing what they wanted to do. It was their choice how far they took the flamboyant invitation.
And that's very much the message – do it your way and relish it!!!