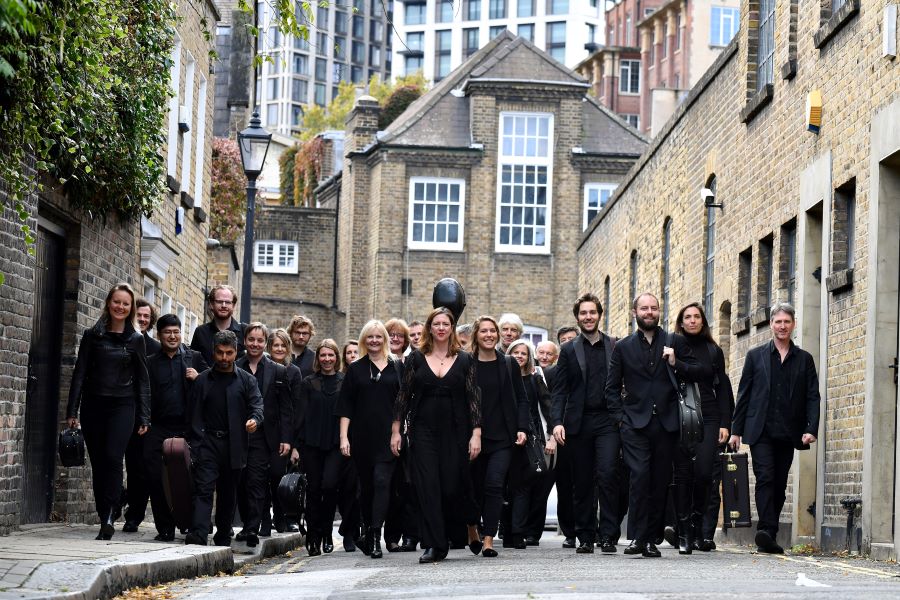 English Chamber Orchestra with Ana de la Vega and Ramon Ortega Quero at Cadogan Hall
The ECO is joined by Australian flautist Ana de la Vega and Spanish oboist Ramon Ortega Quero
to perform a sparkling programme designed to highlight the magical relationship between oboe and flute.
Friday 24th January 2020 at 7.30pm
Prices from £15, £25, £35 & £45 please book at Cadogan Hall Box Office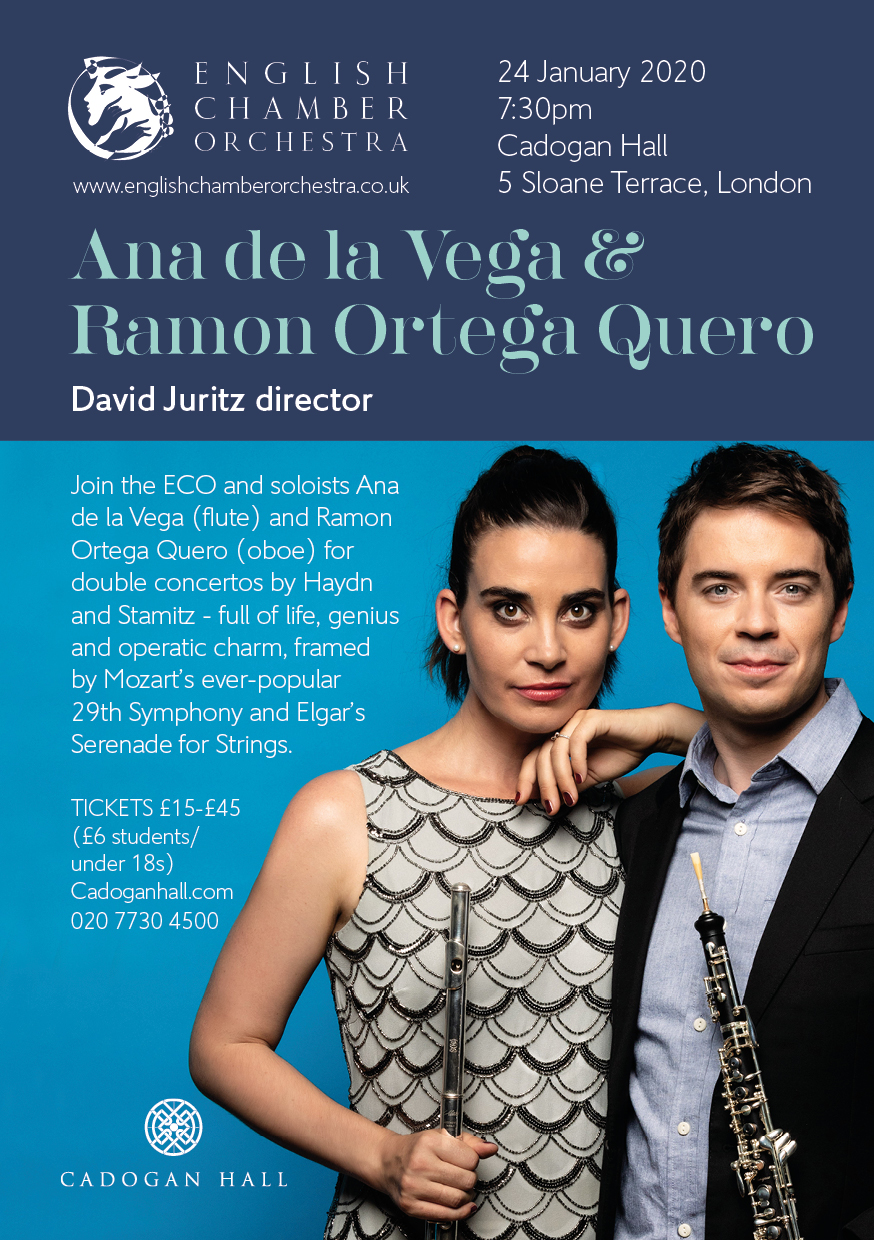 Special press announcement by Ana de la Vega
My Album release concert is with the ECO in London on the 24th January which falls on the Australia Day weekend. Australia Day is a day where our nation celebrates our beautiful country and the courageous people in it. But sadly this year we are suffering a unimaginable catastrophe.
Ramon and I will be playing a prayer for Australia, and donating our fees to the POP UP fire fighters who don't have hoses, tanks and water pumps but who could make a difference for the remaining months of danger.
Please come and celebrate Australia and Australia Day with us, and from London we can together send some prayers and love across the oceans!
Concert Details
For the composers of the 18th century, every instrument had a human personality. You aren't just hearing an oboe and a flute – you're hearing songbirds in flight, two lovers in blissful embrace, or a couple of clowns from a comic opera, getting up to some irresistibly elegant fun. To celebrate the release in January 2020 of their new PENTATONE album, "Haydn & Stamitz", flautist Ana de la Vega and oboist Ramon Ortega Quero join the ECO for an evening of rediscovered masterpieces by Haydn, Stamitz, Cimarosa and the young Mozart: music of star-crossed romance and sparkling wit. Elgar's much-loved Serenade looks on with a knowing – and very English – smile.
Programme:
Cimarosa Overture "I traci amanti"
Elgar Serenade for Strings Op.20
Haydn Concerto for Two Lire Organizzate in C major
Carl Stamitz Concerto for Oboe and Flute in G major
Mozart Symphony No. 29
Ana de la Vega Flute
Ramon Ortega Quero Oboe
English Chamber Orchestra
David Juritz Director
Venue: Cadogan Hall, 5 Sloane Terrace, London SW1X 9DQ
The ECO aims to celebrate and build upon its tradition of maintaining the highest international musical standards, nurturing new talent and focussing on the 'best of British' music and musicianship, as well as being the chamber orchestra of choice for many of the world's greatest soloists and, via its many and varied foreign tours, a significant invisible export for the United Kingdom.