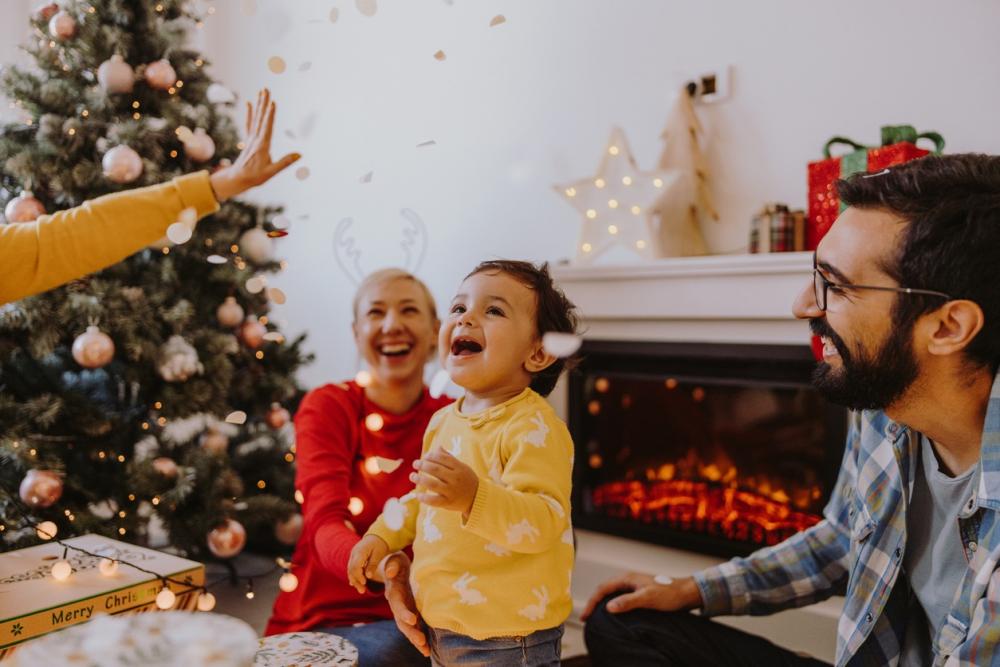 We've had the rush of Black Friday sales shimmy by, and whether you've started your Christmas shopping or not, it's a time of financial stress for most parents.
Children provide you with endless lists of gifts they'd like, and temptation is all around to not only buy for immediate family, but to get Doris who works at your local post office down the road 'just a little something'.
Buying a small gift for Doris or not, it all adds up.
It's an exciting time of year and who doesn't love to buy gifts?! Yet, with maybe just one income coming into the household, things could get quite tight and being extra careful around December is the only way you can justify and afford to buy the things you'd like to gift.
As parents, there are duties that ultimately come with looking after and raising children and aren't questioned at all.
In the UK, there are 3,185 women that have the title 'Stay at Home Mum' according to LinkedIn, and 929 people are advertising themselves as 'Stay at Home Dads'.
Maybe you work full or part time, maybe you have the option to be a stay at home parent or hire help, regardless of the set-up, there are duties that will always be done by you to ensure the best possible care for your little ones and these do not come with an hourly paid salary to you! This of course is a given, and not to be compared to monetary value in the slightest.
Yet, with that being said, how much would a parent really earn if they were 'salaried' to care for their own children?
To discover how valued a parent is by their children for all the support, caring and love that they give, Funky Pigeon has designed a tool that helps to put a figure to parents hard work during the year: https://www.funkypigeon.com/blog/parent-salary-calculator/
We can't put a price on parent's duties but we can help to calculate how many presents they deserve this year!
The average 'parent salary' in the UK is £212,435.
London is above this average with an outstanding £263.587 PA for undergoing the eight roles analyzed, which is equivalent to £137.28 per hour.
Parents in Bristol would only look to be earning £96.67 per hour, the lowest in the UK.
Maybe this will inspire you to create a gift list of your own to leave out for your children!
If you have any questions about hiring a nanny to help if you choose to return to work email me at lucy.boulton@lady.co.uk