Everything you knead to create a baker's dream kitchen
A baker's kitchen is a happy space, where passion can really flourish - whether you're a pro scratch baker or new to the art since lockdown; 'you're butter late than never!' Magnet creates kitchens that complement and enhance your lifestyle and so the brand's expert designers have collated a list of top tips and considerations for anyone creating the dream baker's kitchen.
WORKTOPS
Granite is one of the most popular kitchen worktop materials and is ideal for a household that loves to bake. It's a cool material and perfect for working those buttery doughs. Easy to maintain, floury granite surfaces are easy wipe clean once you've finishedcutting out your cookies. There's also no need to worry about hot baking trays coming into contact with the surfaces, as granite is heat-resistant and is unlikely to scratch or chip, so can withstand the busyness of a baker's kitchen.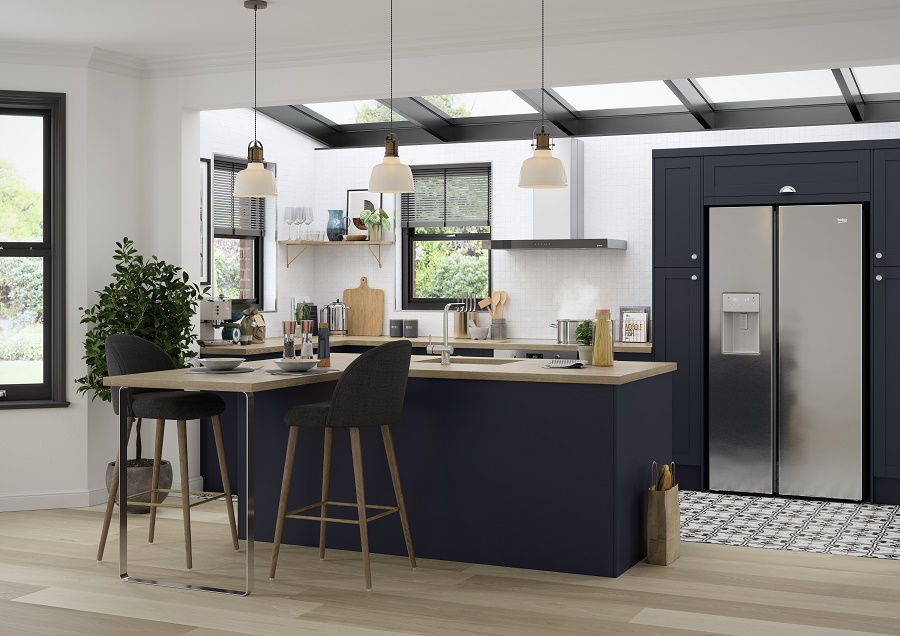 OVENS
Quite possibly the most essential appliance in the kitchen when it comes to baking, it's important that your oven is fit for requirement. There is a lot to consider when choosing a new oven, size, style, placement, number of functions, the list goes on. At Magnet with the help of a designer, you can find an oven that feels like it was built for you and slots perfectly into your finished design.
When it comes to baking, generous oven space is a must, so consider investing in a practical double oven. This will enable you to bake more than one layer or cake component at a time, it'll also help if you need to cook dinner simultaneously, meaning you can bake at any time of the day. The AEG Built-under Double Oven is neat and compact, yet still manages to offer generous cooking space. It also features catalytic liners, which absorb and oxidise food residue, making cleaning much easier. Maximise use of fan control whilst baking, as the fan recirculates the heat throughout the oven, helping to create evenly baked goods.
LAYOUT
When planning the layout of your baking haven, rather than heading straight for the traditional L or U-shaped arrangements, first consider zoning. Zoning is exactly what it sounds like; breaking the space up into dedicated zones based on most popular uses, to maximise function and efficiency. When you're baking it's likely that you'll be flitting between pantries or store cupboards for dry ingredients and flours; the fridge for butter and milk; the oven for the important part.
COLOUR SCHEME
Deciding a colour scheme is the cherry on top of the cake. A baker's kitchen needs to be functional, but not at the cost of style. It's possible your sweet tooth extends to your taste in colour and if so, Magnet has an array of kitchens in soothing shades such as Pistachio, Rose Bowl, Lilac Blossom and Seagrass. All of which afford a calming setting for you to create your favourite treats in and provide the most Instagrammable backdrop for your best bakes.
Keep this advice in mind when planning your kitchen and not only will you have a space fit for Ms Berry herself, but you'll create a kitchen that fuels your passion and that you're guaranteed to love for years to come.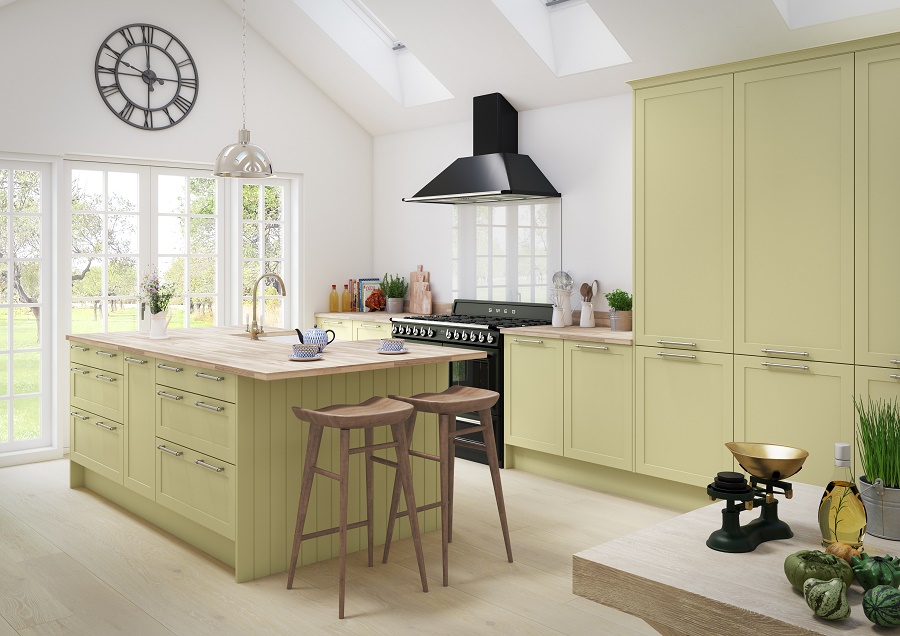 Rather leave the cooking to the experts? Contact our specialist recruitment team today to find you the perfect candidate; from Housekeepers to Gardeners, Nannies to Carers, we source only the most exceptional candidates for your home.
Contact our friendly team today: theladyrecruits@lady.co.uk