Exploring Alternative CBD Delivery Methods
CBD is the health buzzword that everyone is talking about. CBD stands for Cannabidiol, which is one of 150 cannabinoids found within cannabis and hemp plants. However, CBD products do not contain THC - the mind-altering, psychoactive element of the plant that causes you to feel 'high.' The compound has been largely under researched until the last decade but it is now widely-recognised for its incredible health benefits and most notably its effects on inflammation, pain, insomnia, and anxiety. Now more than ever people are seeking natural remedies to take control of their health and wellbeing and CBD is leading the way.
You've most likely heard of CBD oil, the most popular way to take CBD, but one product doesn't necessarily suit all. Whether your issue is potency, smell, taste or general digestion, there is an application method and strength out there for everyone. The team at The Lady have assessed the CBD brand, Cannacares and have picked the top 3 products from their multi-range to explore what other CBD options exist beyond the oil.
For a limited time, The Lady are partnering with Cannacares to offer its readers the opportunity to win A MONTHS SUPPLY OF THEIR BEST- SELLING TRANSDERMAL CBD PATCHES.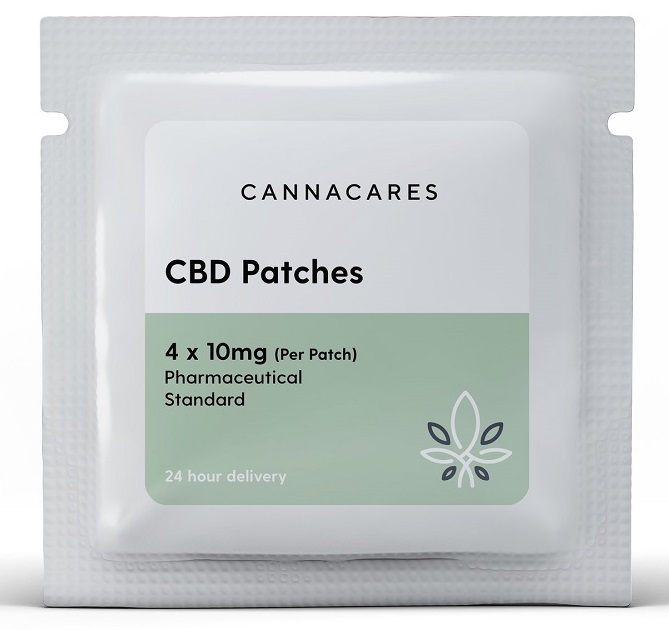 The 10mg CBD Transdermal Patch - £9.99 for four pack
Having quickly built a loyal following, Cannacares best-selling transdermal CBD patch promises a slow release CBD throughout a 24-hour period. One of few CBD patch products on the UK market, the plaster-like patch releases CBD into the bloodstream and has a cumulative effect, increasing potency and effectiveness over a couple of days. The application method also means that the CBD bypasses the vital organs such as the liver, making it a perfect option for customers with digestion issues. Cannacares recommends at least two days of wear to feel the full effects of CBD.
TOP TIP - Apply at night for a restful sleep and to wake up refreshed for the day ahead.
The 7% CBD Oral Mint Spray - £29.99
It's no secret that CBD can taste really unpleasant. However, Cannacares has managed to produce an Oral Mint Spray that will give you a hit of CBD, in addition to freshening your breath. We used 2 sprays, 3 times a day and the fast-acting formula gave us a calming hit of CBD every time.
TOP TIP - For a double dose of CBD, take the oral spray in addition to your 24-hour patch.
CBD Gel Capsules - £29.99 for pack of 30
If the products above seem too fussy, the capsules may be the product for you. Cannacares have formulated 25mg Gel Capsules of CBD, they may look small, but they are fast acting and can easily be incorporated into your daily supplement routine. We took 2 capsules a day as advised, and we found we were sleeping better within a couple of days.
If you're interested in explored CBD, Cannacares offers an affordable £15, full-range Introductory Kit- including oil, capsules and cream totaling 650mg worth of CBD- allowing customers the opportunity to sample the latest innovations and see what products and methods work best for them. The brand offers a completely transparent service- providing full ingredients lists, a 24/7 online chat service and third-party lab results for all products.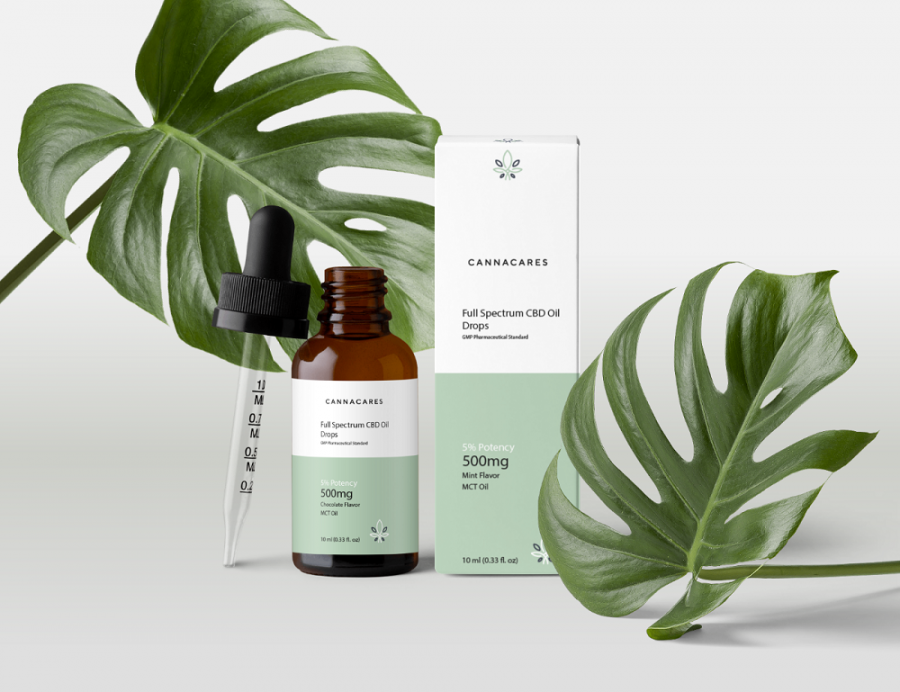 From August 2020, Cannacares are also introducing a new, themed oils range. The health benefits of essential oils have been widely accepted much longer than CBD, whether that be the calming smell of lavender to help you drift off to sleep, the smell of chamomile to ease anxiety or aid digestion or the taste of peppermint to calm your funny tummy. Cannacares has combined these two natural ingredients and tailored the CBD in their new ranges with curated botanicals and essential oils to ensure optimum relief across the most targeted areas, enhanced by the addition of these natural maximisers. The four new ranges will include three different application methods - Tincture Oils, Sprays and Vegan Capsules - and will include:
Night (CBD and Lavender)
Calm (CBD and Chamomile)
Immunity (CBD and Vitamin D)
Wake (CBD and Q10)
Cannacares will be retailing a Sample Kit of the new range at £20. Check out the full product range online or at their pop-ups in Hampstead, Guildford and Farnham. See website for further details: www.cannacares.co.uk
Receive 15% at checkout using the code: THELADY15