Fire Stables
27-29 Church Rd, Wimbledon
London
SW19 5DQ

If you want a bite to eat after a day at Centre Court, Fire Stables in Wimbledon Village is a perfect match. Located at 25-27 Church Road, SW19, just off Wimbledon Village High Street, Fire Stables has the charm of a village meeting place with a sophisticated menu to please.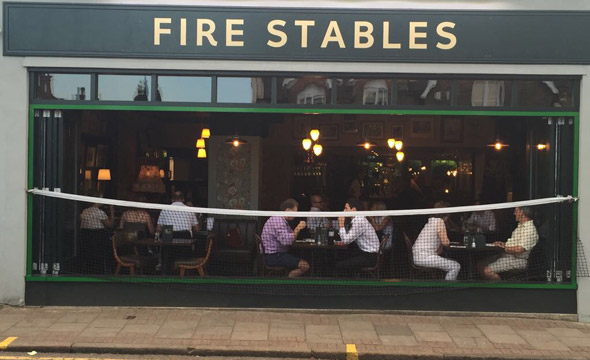 The best of British food and drink can be enjoyed at brunch, lunch or dinner. The menu at Fire Stables strongly features a daily market selection of fresh fish and oysters. Supplied by Chalk Stream Foods, Rossmore Oysters and James Knight of Mayfair, you can be sure that a daily catch is available from sustainable fisheries. Mains include a selection of steaks from the Grill, chicken, pork belly and fish and chips or a burger if you're in the mood. Whatever you fancy, the food at Fire Stables is prepared by a group of talented chefs who know how to cook.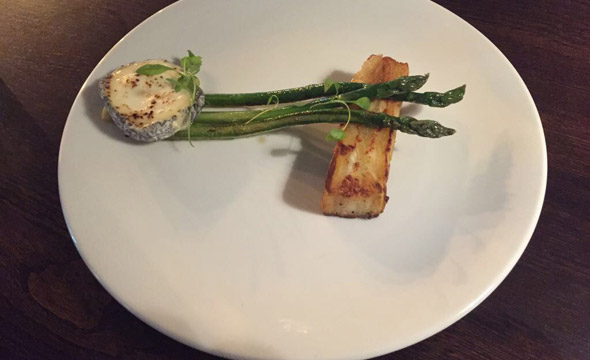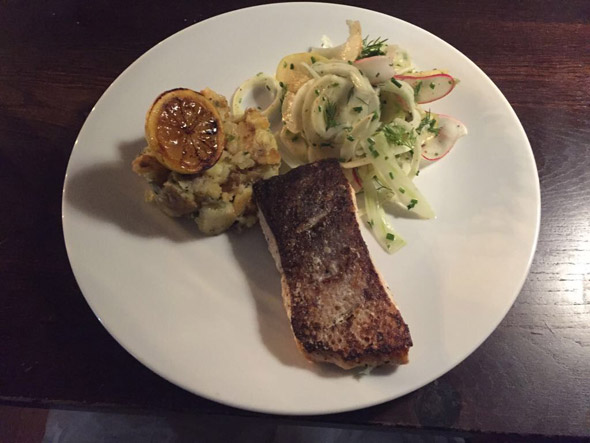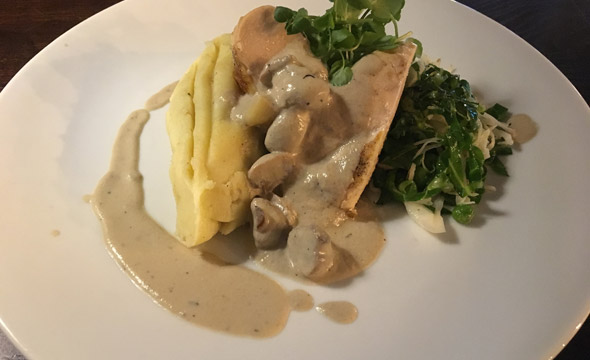 The Gourmet Girls visited Fire Stables on a recent summer evening. We started with Potato and Goat's Cheese Terrine, topped with Wye Valley asparagus. Accompanied by cold glasses of Colección Privada Reserva Sauvignon Blanc from Chile, the terrine was light and savoury, the asparagus nicely crunchy. This was followed by our mains- Corn-fed Chicken Breast and Market Salmon. The chicken breast was served with a delightful smoked mash, spring greens and a mushroom sauce. The salmon was superb- this fish is easy to overcook but ours was perfect and seasoned deliciously. It came with Fire Stables' signature salad of apple, fennel, radish and dill plus smashed Cornish "mids"- a seasonal new potato with a pleasant, sweet flavour.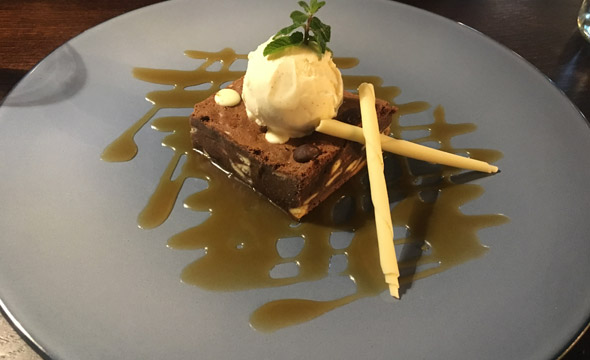 We ended the meal with a selection of ice creams and a nut-filled homemade brownie. None were too sweet, ensuring a great ending to a really delicious meal.
During summer at Fire Stables you can sit in the open air at street level or inside as you prefer. An extensive, well-chosen wine list is available by the bottle or glass and craft and local beers are on tap. You might want to linger over a cocktail. The young and attentive staff make sure that guests are relaxed and happy. Opening hours are extended during Wimbledon fortnight where you can watch the tennis on TV. Visit Fire Stables if you can- we think it's ace!