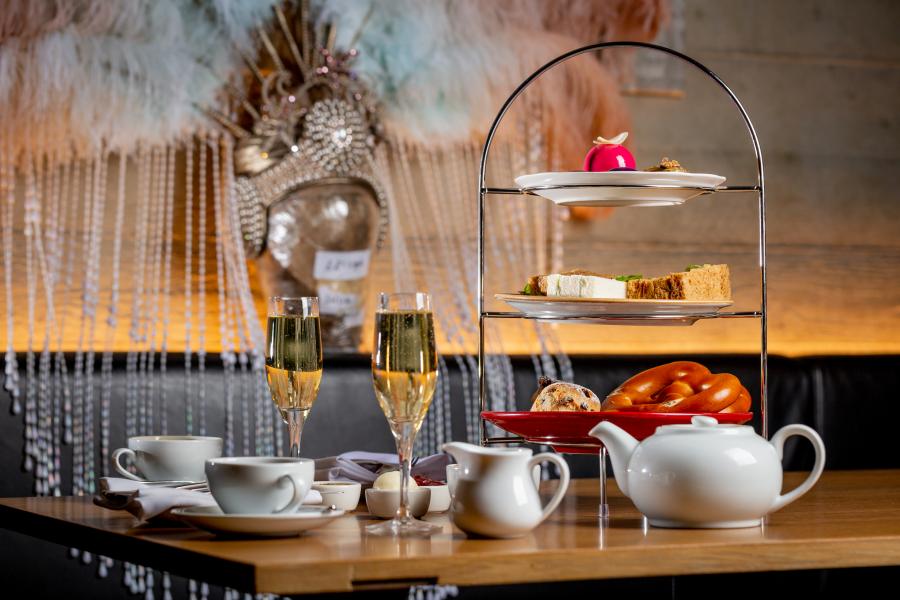 The National Theatre brings a taste of Broadway to the South Bank with new Follies Afternoon Tea
The National Theatre has today announced that it will be introducing a Folliesinspired afternoon tea at its House restaurant. The offer will tie into the award-winning production's return to the Olivier Theatre in February.
From now until 11 May, guests will be able to enjoy a Follies twist on the classic afternoon tea. The tasty treats will include New York pastrami sandwiches, pretzel served with beer mustard and Broadway blackcurrant mousse. A selection of classic organic teas, freshly ground coffee and herbal tisanes will also be served for just £29.50 per person, or guests can opt to add a glass of champagne to make the experience even more special.
With the National Theatre's 'Tea and Tour' package customers can combine the afternoon tea with a backstage tour of the National Theatre. For £39.50 per person, guests can enjoy a truly unique experience behind the scenes at the National Theatre followed by the delicious Follies Afternoon Tea accompanied by a special fizz cocktail.
Johan Persson, House Restaurant Manager at National Theatre, comments: "We can't wait for Follies to return to the National Theatre this spring and our Follies Afternoon Tea will be the perfect treat for theatregoers or anyone looking for a unique take on classic afternoon tea dishes in London. The team at our House restaurant cannot wait to bring some New York flavours to our guests and, with our new 'Tea and Tour' package, people can combine the Follies Afternoon Tea with finding out more about this spectacular musical".
To view the full Follies Afternoon Tea menu or to book, visit here: https://www.nationaltheatre.org.uk/your-visit/food-and-drink/follies-afternoon-tea