Former Army Major and archaeologist Moira Watson talks to The Lady about her involvement with veterans charity Waterloo Uncovered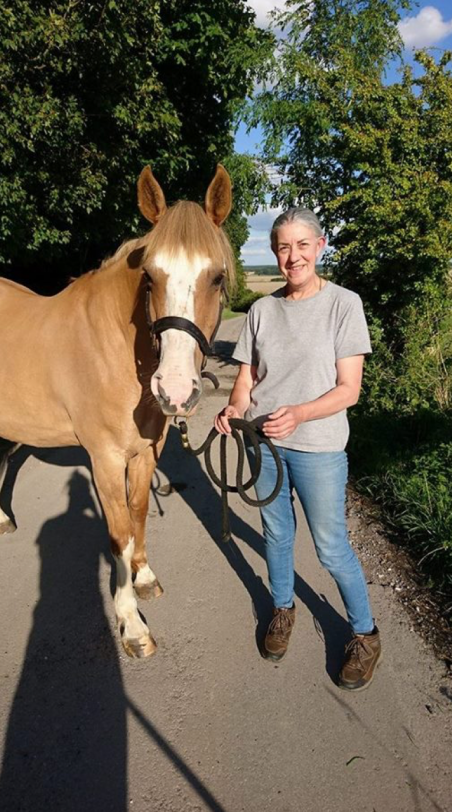 How did you begin your career as an archaeologist?
'I'm from the North East of England and fell in love with all things Roman having been dragged to the cinema to see Ben Hur as a child. I did Ancient History for my degree and got a job in archaeology having failed miserably to take to accountancy. I took to archaeology like the proverbial duck and soon got a supervisor role in Tyne and Wear Museum Service and my own excavations to manage. My greatest claim to fame was excavating Hadrian's Wall just outside Newcastle Upon Tyne for a by-pass project and also proving that the Wall ended in Wallsend.'
Can you tell us a bit about your time in the Army?
'I joined the Army in 1989 and my archaeology took a back seat. I was still interested in looking for Roman archaeology on various postings in the Army although the Falkland Islands were a challenge and I had to move to the 19th and 20th Century and the whaling industry. I've served as an Army Officer, attaining the rank of Major, for roughly 20 years and had two operational tours that were, effectively, war fighting. The first was with the UN in Bosnia Herzegovina in 1994 and the second was the Second Gulf War in 2003.'
What impact do you think Waterloo Uncovered has on the veterans involved?
'WU is a fabulous project and as a veteran and former professional archaeologist with a strong interest in Waterloo, it was an amazing experience. Seeing the difference in the veterans I met was incredible. They were very open and said WU had done them more benefit than any other therapy they had experienced. It is not just about the amazing archaeology with a very experienced and professional team; there are writing opportunities, songs, painting and drawing. The WU team seem to instinctively know that once the barriers start to come down and the veterans embrace the experience, a variety of activities are on offer to capitalise on new experiences for people who may never had ever thought of writing a poem or drawing a picture.'
Do you think there is more awareness gathering now for PTSD?
'I was aware of the recognition of Post Traumatic Stress Disorder (PTSD) following the First Gulf War and it is only recently that anyone has thought to look at other conflicts to help manage the stress and difficult lives a lot of servicemen and women had to suffer until that point. I am pleased to say WU does reach out to servicewomen with PTSD in a very positive way and more women joined the team this year.'
How did you develop your interest in Polo and Roman riding-style?
'It all goes back to Roman archaeology on the one hand and playing polo on the other. I started playing polo in the Army in 1995. There were only three other women who played at the club at the time; an officer in the RAF and two civilian ladies. I've picked up a few injuries from polo and hunting over the years, consequently we do a lot of work in hand and now try to rehabilitate polo ponies. I have also extended my research into Roman Cavalry and now in 2018, I am trying to marry the two together. My current rehabilitation pony Ses (Open Sesame) is as close a stamp of horse to the Roman horses that I can find. We did some fundraising for The Brooke last year in completing their 100 miles hacking challenge (but in hand) and carry on rehabilitating from injury together and I hope she will be able to carry my new design of saddle and we can try out a few of the Roman Cavalry exercises.'
'Support for the military community is at the heart of Waterloo Uncovered. Our excavation teams are comprised of archaeologists, and serving & ex-serving personnel, for whom the experience can be a helpful for issues like welfare, transition, and recovery.' WU
For more information on Waterloo Uncovered or to donate to the charity, please see the link below or email info@waterloouncovered.com