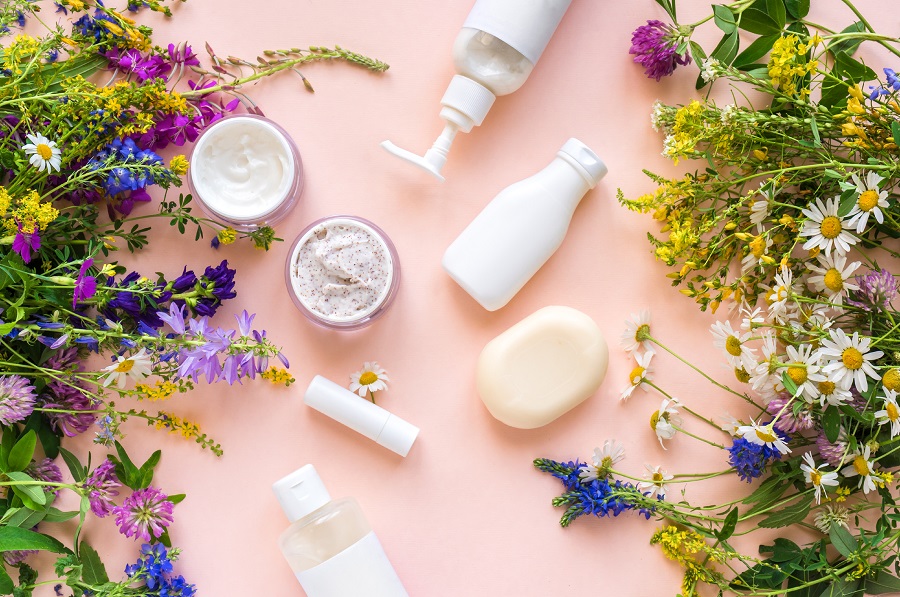 WHY DOES HAND SANITISING LEAVE THE SKIN FEELING DRY?
The best hygiene practice is to wash your hands with soap for at least 20 seconds frequently throughout the day or to use an antibacterial hand sanitiser if you don't have access to soap and water.
This will expose your skin to a variety of antibacterial actives which can help to stop infections entering the skin. Ethanol (ethyl alcohol) is one such active but as well as killing bacteria, it also strips away skin's natural moisture.
If your hand sanitiser contains a high volume of this skin-drying ingredient, it's normal to notice that your hands feel dry after frequent use.
HOW YOU CAN PROTECT DRY HANDS FROM FREQUENT WASHING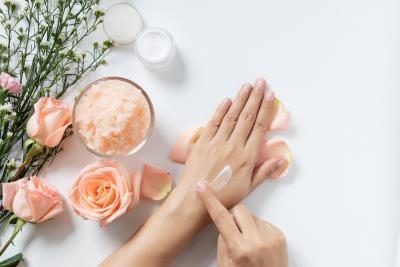 1) APPLY HAND CREAM IN BETWEEN HAND WASHES
Not only is having dry skin on your hands uncomfortable, it can mean that your skin barrier has been compromised.A strong, healthy skin barrier plays an important role in keeping bad bacteria away from the body so, if frequent hand washing leaves you with dry skin, make sure you replenish the skin with a hand cream made with actives known to support the skin barrier.
If you have eczema or your hands are frequently irritated by hand care products, support your skin barrier with Squalane hand care. A natural emollient, Squalane increases moisture levels in the skin, locking in long-lasting hydration. This anti-inflammatory ingredient will also reduce redness and calm irritation.
2) DRY YOUR HANDS
Drying your hands thoroughly is as important as washing them regularly. Not only will excess soap cling to the skin, putting it at risk of irritation and dryness, but damp, wet hands will attract more germs than dry, clean ones.
3) WEAR GLOVES WHEN CLEANING & WASHING UP
Detergents and washing-up liquids can contain harsh chemicals, artificial fragrances and SLS. These ingredients can aggravate already sensitised skin and are best avoided when you are suffering with dry skin or eczema on your hands. If you're doing the cleaning or washing up, always pop on a pair of protective, waterproof gloves to protect your hands.
4) TREAT HANDS TO AN INTENSE HYDRATION HAND MASK
Very dry hands can benefit from an overnight hand mask. Apply a hand cream that's rich in nourishing actives just before bed and, for extra intense hydration, wear cotton gloves whilst you sleep.
Hand-Care Recommendations
Manuka & Lemon Tea Tree Antibacterial Hand Wash - £13.00 (300ml)
Green People's Manuka & Lemon Tea Tree Antibacterial Hand Wash is a powerful natural antibacterial organic hand wash which is hygienic, ecological and kind to skin. This hand wash harnesses the power of naturally antimicrobial Australian Tea Tree and extracts from the New Zealand Manuka Bush; bacteria is banished in record time. PH-balanced and gentle, it contains 80% certified organic ingredients and won't irritate your hands.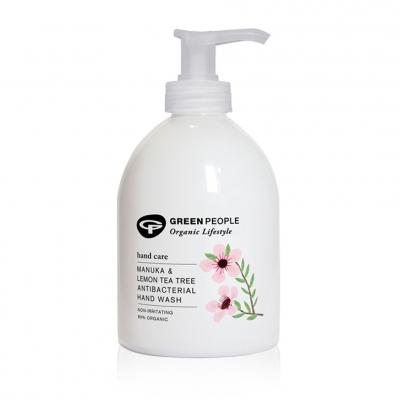 Shea Hand Cream- £5.00-£12.00 (30ml/ 100ml)
The Body Shop's Shea Hand Cream is perfect for on-the-go hydration. Infused with the scent of shea, it has a light, gel-cream formula that absorbs quickly, helping to soften and protect the hands, leaving them feeling softer and smoother.
The Ritual Of Dao Soothing Night Balm- £8.91 (70ml)
A lightweight, luxurious hand balm specially developed to soothe and soften the skin.The Night Balm combines the mild aroma of White Lotus with the skin-soothing qualities of Yi Yi Ren, used in traditional Chinese medicine.