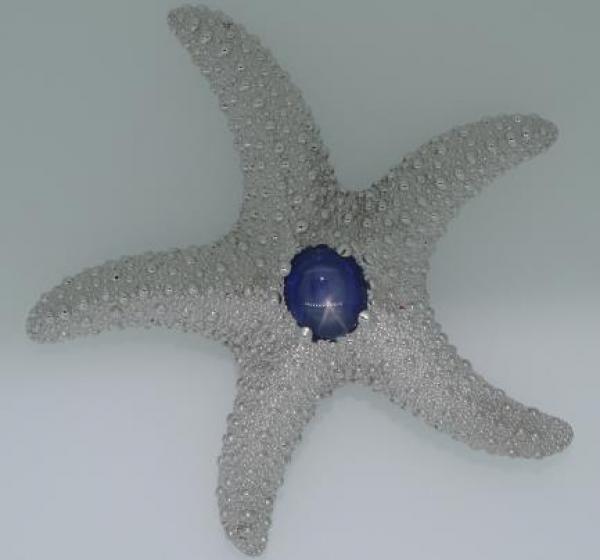 Kate McLauchlan has over 30 years of gemstone trading experience, specialising in coloured diamonds, sapphire, ruby, black opal and emerald. Kate's area of expertise is unique due to her career of hands-on work, mining for gemstones in Sri Lanka, Burma and Thailand. Kate went from mining to then selling wholesale to international jewellers and rapidly developed a reputation for supplying the best quality gemstones to top end brands such as Cartier and Boodles.
How /when did you develop an interest in gemmology?
I loved all types of rocks from an early age, but my passion for gemstones began in 1984 in the mines of Australia. In a small town called Sapphire, situated in the Anakie Gemfields in Central Queensland. There I began mining sapphire, which evolved into buying 'mine rough' and processing the stones, to finally distributing stones.
I loved digging with jack hammers and pick axes. I was young and strong, digging through old riverbeds 40 to 60 feet underground was exiting. We learnt to read the ground and chase runs of gravel. I was involved in mining and processing for 16 years, after that while still based from the mines I began dealing only in larger one-off pieces
What was it like having hands-on experience of working in the mines, how did this come about and how long did you do it for?
My first contact was from walking into a pub, arm wrestling a woman called Peaches, having a few drinks with the local miners and somehow ending up at 5am the next day mining sapphires
What qualities make the finest gemstone?
The qualities that make a fine diamond are:
An excellent cut.
Clarity (IF means that the stones are internally flawless with no marks at all).
VVS1 stones have a single very, very small mark when viewed through a loupe.
VVS2 have two very small marks when viewed under a loupe.
VS1/2 have small marks that are only visible through a 10x loupe.
SI stones have small inclusions that are visible with a loupe and sometimes the naked eye.
Colour (D is the highest colour, however anything between a D and H colour are pure white.)
The average West End shop is selling G colour stones.
You also want no fluorescence in a diamond.
Coloured stones are different.
Do you have a favourite stone and design?
My favourite stone is corundum. Sapphire and ruby are the same stone (known as corundum). Ruby is red due to chrome in the stone, while sapphire comes in every colour of the spectrum. Blue sapphire is blue due to titanium. Colours from different mines around the world can vary wildly depending on the chemical make-up of the earth they have grown in.
I love designing anything that gives my customer pleasure, but I do especially love larger, more expressive pieces such as the starfish.
How difficult is it to train as a gemstone specialist and how long does it take before you can trade?
To train as a gemstone specialist, I would recommend a basic stone course, such as the GIA gem course or a 3 year gemmology degree. Then you need to find a position with a stone dealer, I would finally travel to the Gem Shows and mines. It takes years of learning and you never stop. I believe that it would take 5 years minimum working with an experienced trader and university, so at least 8 years.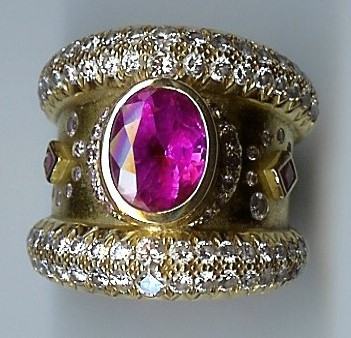 Pink Sapphire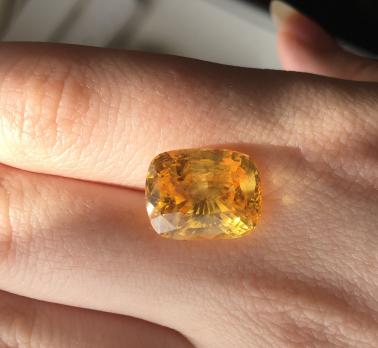 Yellow Sapphire